Nighttime closure of NE 100th St
Body
Saturday, March 25th, crews will restripe traffic markings and move a crane and other construction equipment across Northeast 100th Street near the intersection of 1st Avenue Northeast. The crane will be moved to continue drilling the shafts for the columns that will support the future elevated guideway and station. Northeast 100th Street will be closed to through traffic from 9:00 p.m. to 5 a.m.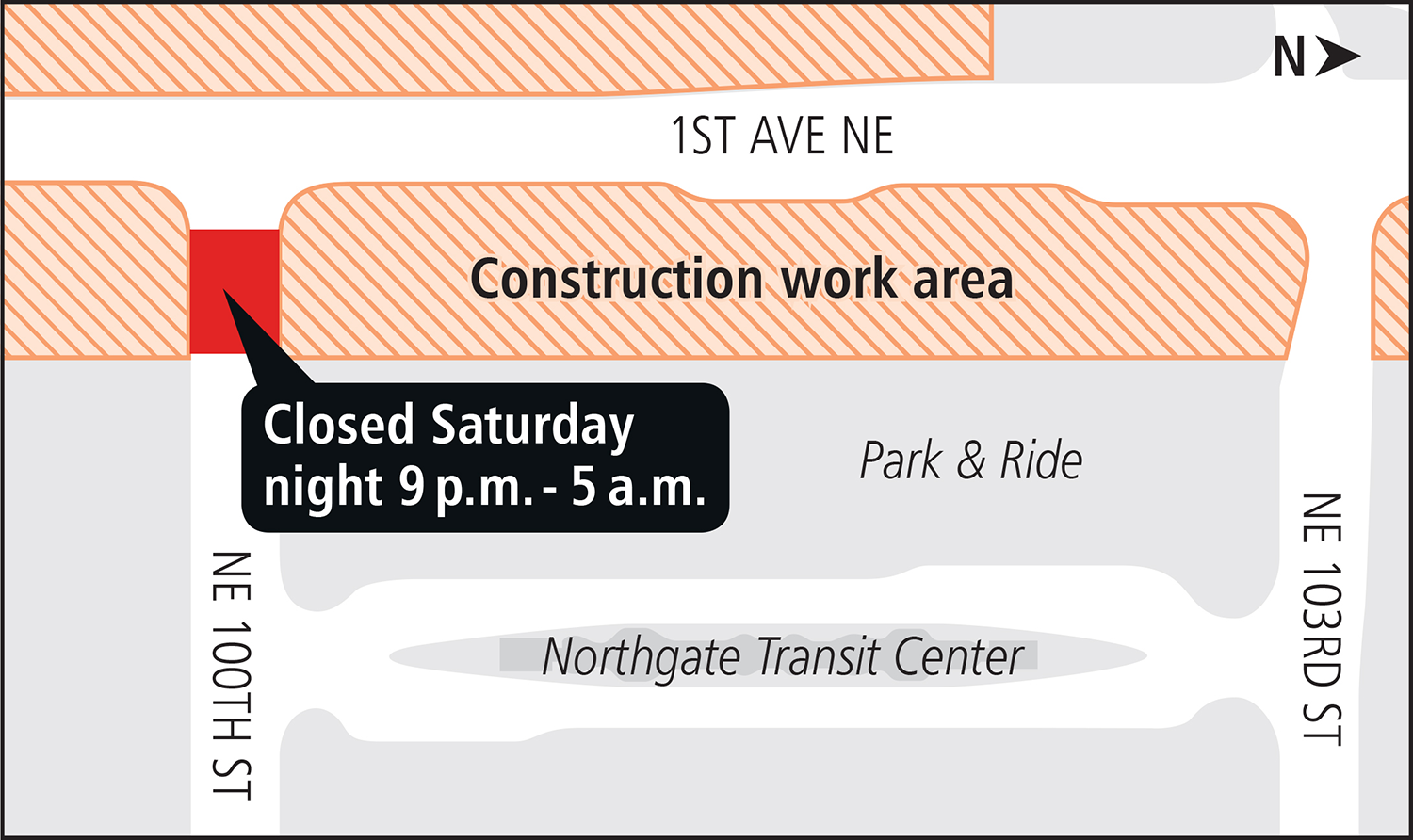 No high impact noise activities (such as jackhammering or saw-cutting) will take place after 10 p.m. Access to homes and businesses, Northgate Mall and the Northgate Transit Center will be maintained.
*This work is weather dependent and may be rescheduled.