Nighttime closure of NE 100th street between 1st Avenue NE and Northgate Transit Center, March 5 – 10
Body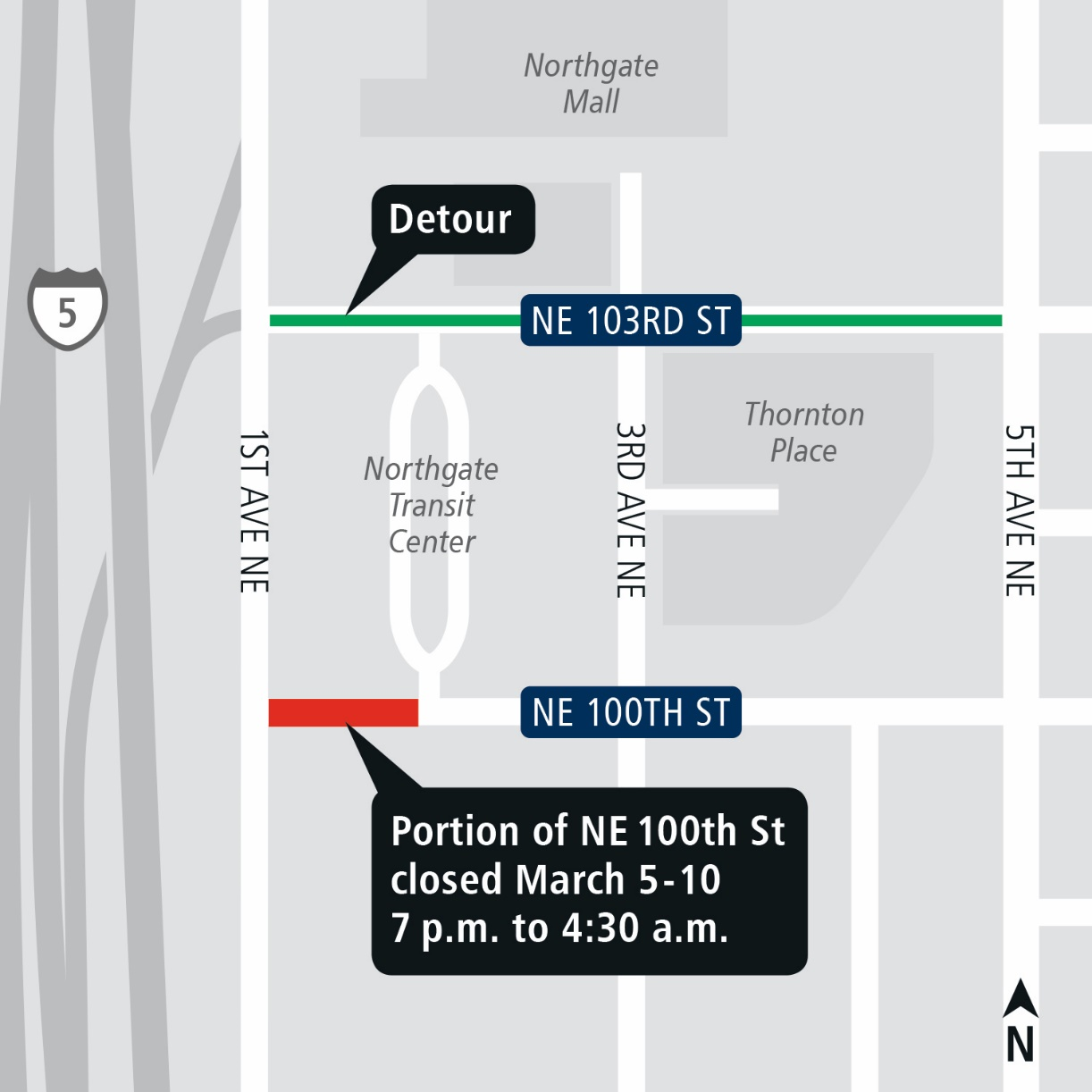 Starting on Monday night, March 5, and ending on Saturday morning, March 10, Northeast 100th Street will be closed overnight between 1st Avenue Northeast and the Northgate Transit Center (see map) in order for Sound Transit's contractor to conduct overhead work to set up a walkway along the platform at 100th Street.
Access to Northgate Transit Center and Northgate Mall will be maintained.
What to expect:
Monday, March 5 – Saturday, March 10
7 p.m. – 4:30 a.m.
Traffic impacts: Closure of Northeast 100th Street east of the 1st Avenue Northeast intersection to the west of the Northgate Transit Center access road (see map). 1st Avenue Northeast will remain open in both directions.
Construction equipment: Light plants, forklifts, man lifts.