Northgate Station construction update
Body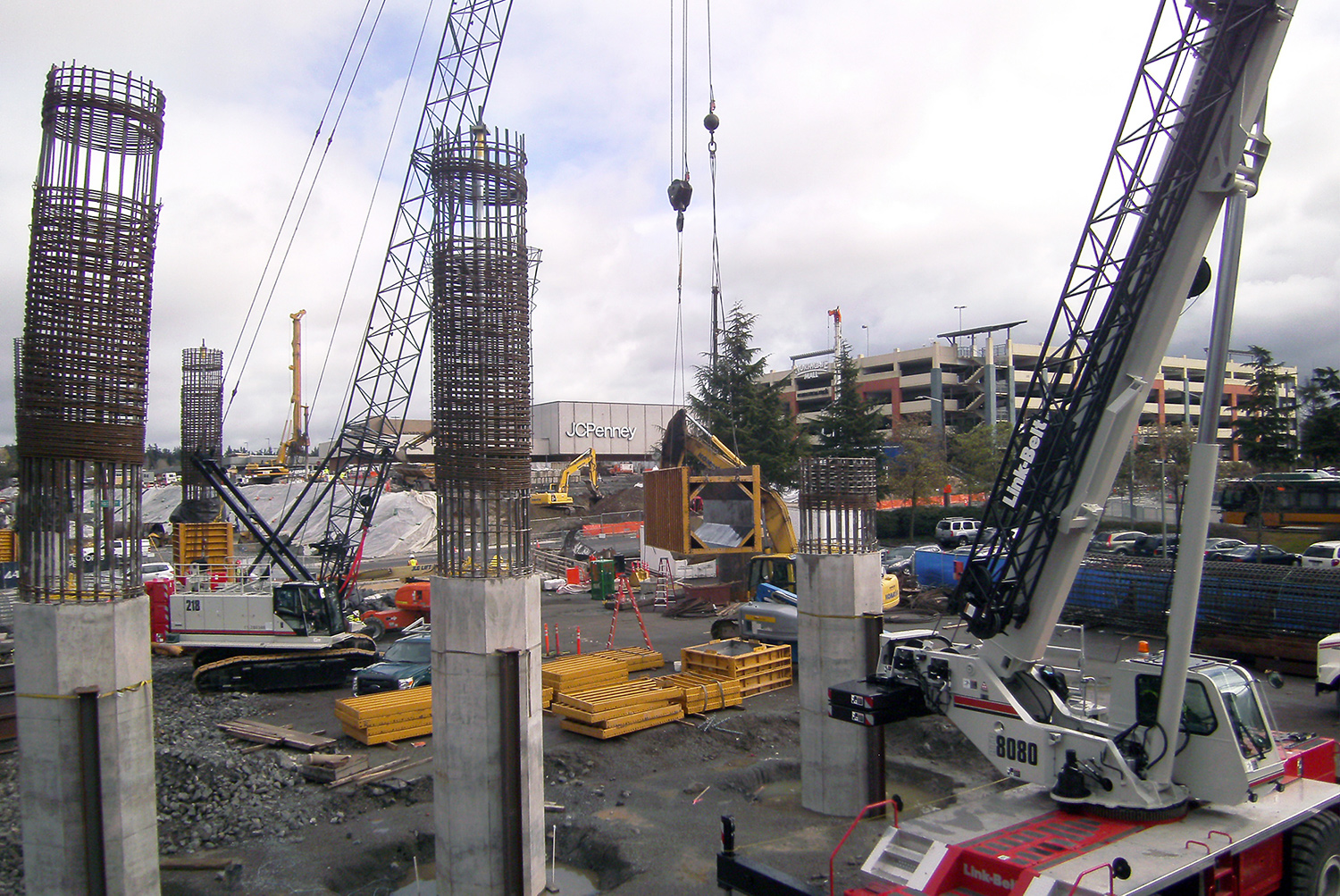 Construction crew installs support columns for the future Northgate Station.
Sound Transit's Northgate Station contractor, Absher Construction Company, is making very visible progress as columns to support the future elevated station begin to rise out of the ground along 1st Avenue Northeast near Northeast 103rd Street.
Crews also began prepping their work area in the Northgate Interim Park-and-Ride Lot B ahead of drilled shaft and column work at this site. Drilling is expected to take approximately two weeks and once it's complete, the commuter parking stalls will be returned to their usual configuration.
U District Station construction contract awarded
On March 23rd, the Sound Transit Board approved a $159.8 million contract to build the U District Station to Hoffman Construction Company. Construction of the underground station is expected to begin in June.
Hoffman is also the Roosevelt Station construction contractor. Crews began work on the Roosevelt Station in February.
Roosevelt Station Transit-Oriented Development update
On March 9th, neighbors gathered at Roosevelt High School to hear from Sound Transit and the Roosevelt Neighborhood Association (RNA) on the outcome of the community engagement process around the transit-oriented development opportunity at the Roosevelt Station site.
Nearly 50 members of the public reviewed displays, asked questions, and heard a presentation about the community input activities, site development process, and final Community Stakeholder Principles.