Northgate Station garage nighttime concrete pour
Body
Friday evening, Aug. 25th, Sound Transit's contractor, Absher Construction Company, will pour the bottom floor of the future Northgate Station parking garage at the corner of 1st Avenue Northeast and Northeast 103rd Street. Concrete trucks will begin arriving at the garage site at 11 p.m. and will finish at 10 a.m. Saturday, Aug. 26th.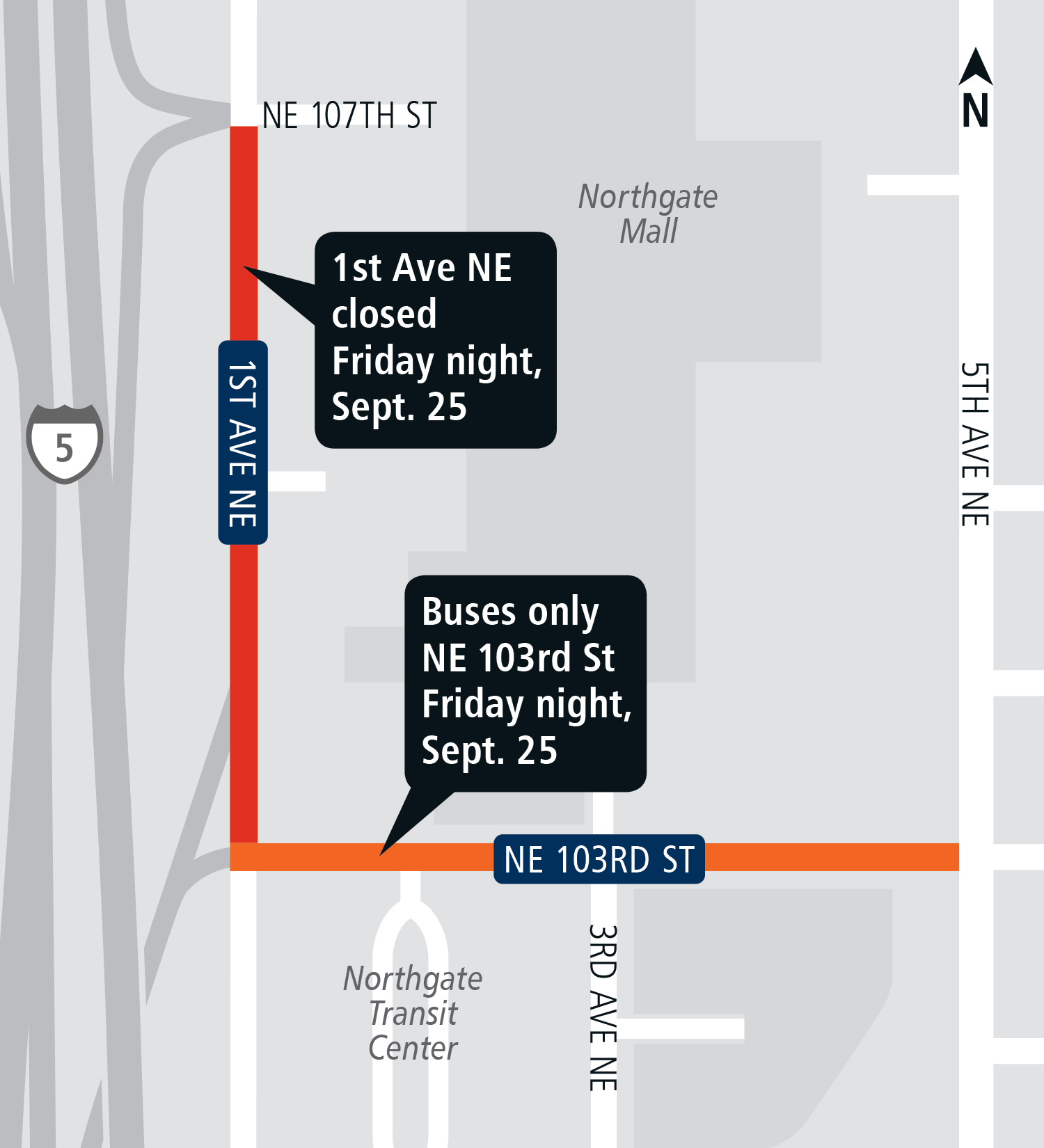 What to expect:
1st Avenue Northeast between Northeast 103rd and 107th Streets and Northeast 103rd Street between 1st Avenue Northeast and 3rd Avenue Northeast will be closed to through traffic during work hours.
Work activities: Increased vehicle traffic (85 trucks per hour).
Work hours:  Friday, Aug. 25th from 11 p.m. to 10 a.m.