One night closure: Banner Way NE and NE 80th St
Body
As early as 10 p.m. Tuesday, Sept. 19, 2017, Sound Transit's contractor will close Banner Way Northeast just north of Northeast 80th Street to restore the pavement in the northbound I-5 on ramp. This work will close the northbound I-5 ramp and access to North 85th Street at this location.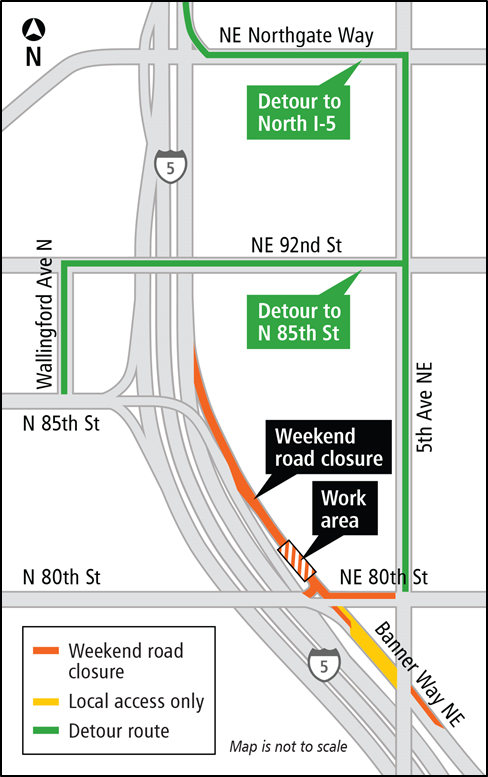 What to expect:
Traffic impact: Access to northbound I-5 on-ramp and North 85th Street at Banner Way Northeast and Northeast 80th Street will be CLOSED on the night below. Follow signage for detours:

Tuesday, Sept. 19, 10 p.m. – Wednesday, Sept. 20, 6 a.m.

Construction activities: Crews will grind the asphalt and remove. They will then replace with new asphalt.
Equipment: Pavement grinder, construction trucks and support equipment will be stationed on the streets during this work. During this work you may hear the compressor or pavement grinder.
Access: Traffic cones, no parking signage, roadway signage, and flaggers may be used during this work. Follow detour signage that will be placed along the route (see map).