Rail Delivery at Maple Leaf Portal
Body
As early as the night of Wednesday, February 28 Sound Transit's contractor will begin rail deliveries for the Northgate Link tunnels at the Maple Leaf Portal (MLP). All delivery trucks will stage in the closed southbound lane (see map). This work is scheduled to occur during the following timeframes:
Wednesday, February 28 – Friday, March 23
Work Hours: 8:00 p.m. to 6:00 a.m. Monday – Friday. Contractor has obtained a Temporary Noise Variance from the City of Seattle to do this work.
What to Expect:
Traffic Impacts:
Southbound lane closure: The southbound lane of 1st Ave NE will be closed during the night time work hours. Flaggers will control alternating one-way traffic along 1st Ave NE.
No parking signs: Will be placed along 1st Ave NE.
Sidewalk Closures: All sidewalks will remain open.
Work Activities: 80' long sections of rail will be picked off delivery trucks and staged at the MLP site.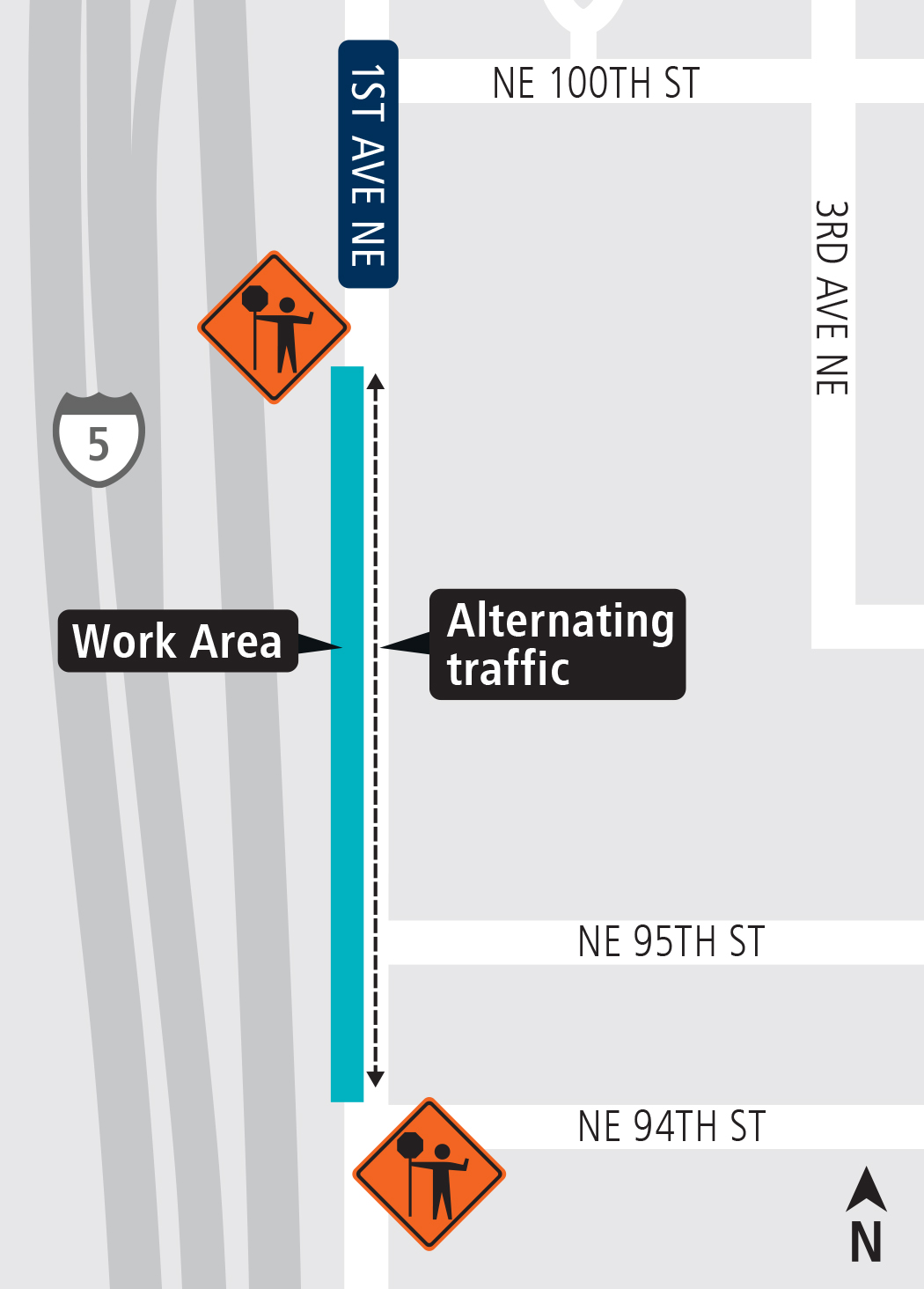 For more information, please contact Sound Transit Community Outreach Specialist, Rhonda Dixon at 206-398-5300 or northlink@soundtransit.org.
What is Sound Transit building? 
The Northgate Link Extension will connect the Northgate, Roosevelt and U District neighborhoods to downtown Seattle and Sea-Tac Airport. Fast, reliable service will provide relief to one of the region's most congested traffic areas. The 4.3-mile extension is expected to be open for service in 2021. 
For construction issues that need immediate attention, call the Construction Hotline at 1-888-298-2395.