Rail delivery at Maple Leaf Portal
Body
As early as the afternoon of Monday, April 2, Sound Transit's contractor will finish the rail deliveries for the Northgate Link tunnels at the Maple Leaf Portal (MLP). All delivery trucks will stage in the closed southbound lane (see map). This work is scheduled to occur during the following timeframes:
Monday, April 2 – Wednesday, April 4
Work hours: 2:30 p.m. to 4:30 p.m.
​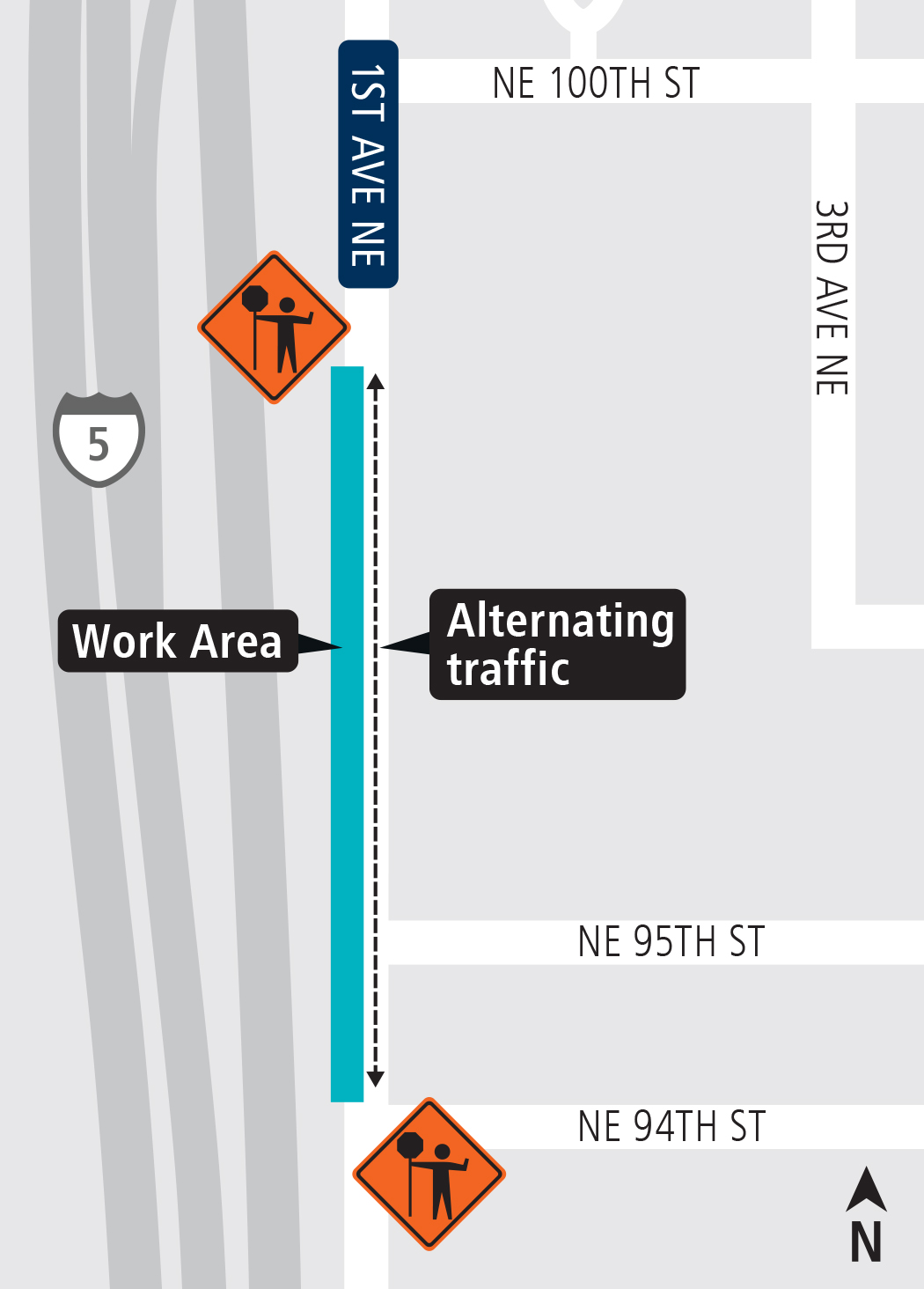 Traffic impacts:
Southbound lane closure: The southbound lane of 1st Avenue Northeast will be closed during these work hours. Flaggers will control alternating one-way traffic along 1st Avenue Northeast.
No parking signs: Will be placed along 1st Avenue Northeast.
Sidewalk closures: All sidewalks will remain open.
Work activities: 80-foot long sections of rail will be picked off delivery trucks and staged at the MLP site.