Reminder: Northgate nighttime sewer line installation in 1st Ave NE
Body
Starting Monday May 1, Sound Transit's contractor Absher Construction Company will start installation of a new sewer line in 1st Avenue Northeast just south of Northeast 100th Street. The new line is necessary to continue drilled shaft and column work needed for the future elevated guideway in this area. Crews will install the sewer line at night to keep traffic moving in the area. This project is expected to take approximately one month to complete.
What to expect:
Work hours are Monday through Friday from 9:30 p.m. – 5 a.m.
1st Avenue Northeast will be closed to through traffic from just south of the intersection of Northeast 100th Street to the area directly in front of the former Silver Platters building during these nighttime work hours.
The contractor will work to keep excessive noise to a minimum. No high impact noise activities (such as jackhammering and saw cutting) will take place after 10 p.m. Access to homes, businesses, Northgate Mall and Northgate Transit Center will be maintained.
Roosevelt Station construction update
Hoffman Construction crews have been hard at work at the Roosevelt Station site waterproofing and reinforcing the station box with rebar and concrete. Starting in May, expect to see increased truck traffic around the site as the contractor pours an 8 feet thick slab of concrete that will become the station floor.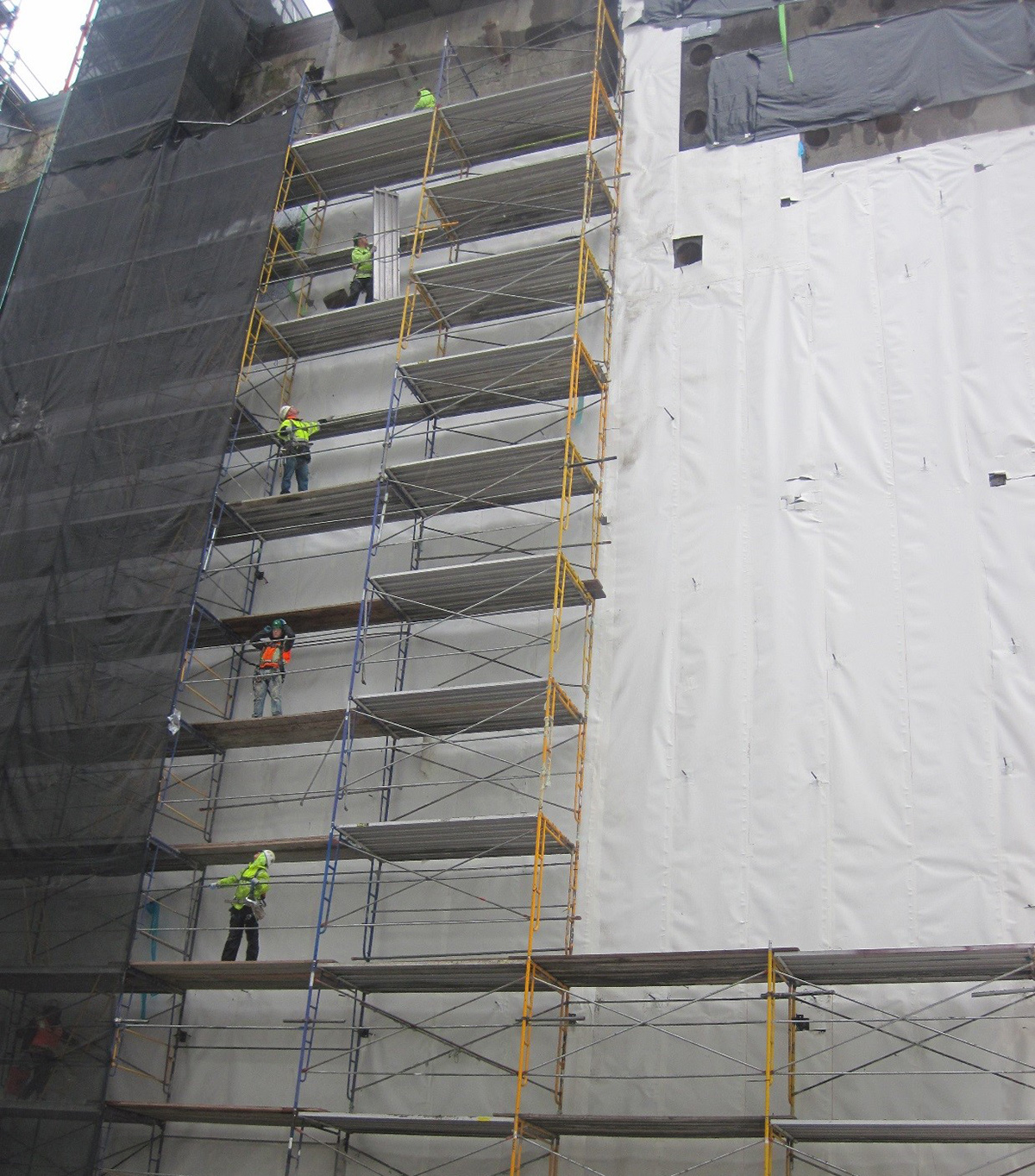 Workers build the scaffolding used to install the waterproofing around the Roosevelt Station box.
Where can you find Sound Transit staff this month?
U District Street Fair, Saturday, May 20 from 10 a.m. – 7 p.m. and Sunday, May 21 from 10 a.m. – 6 p.m.
Come by the Sound Transit booth located on the corner of Northeast 43rd Street and the Avenue (adjacent to the U District Station construction site) to participate in a very special promotion to help out U District businesses. More information will be made available in the coming weeks. You won't want to miss it!