Restoration work on 1st Avenue NE and NE 95th Street
Body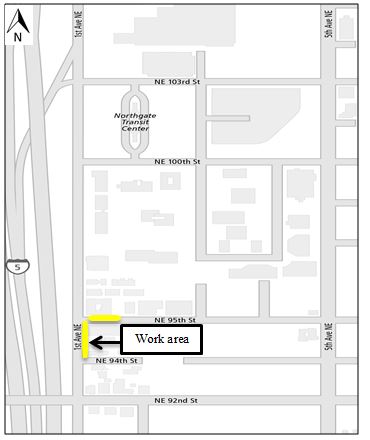 As early as Monday, May 5 from 7:00am - 5:00pm for approximately 2 weeks Sound Transit's contractor will begin to restore the sidewalk and asphalt area along 1st Avenue NE and NE 95th Street. This restoration will include:

• New sidewalks
• New ADA ramps
• New soil and grass
Flaggers will be present at NE 95th Street and along 1st Avenue NE to help guide residents and visitors through the construction area. Steel plates will be in place to maintain access.
Parking will need to be removed during this construction activity along NE 95th Street on the east and the west side of the street.
During this work you can expect construction vehicle traffic/use (excavator, backhoe, saw cutting, concrete truck, and tool trucks).