Roosevelt Station – Shift Change
Body
The week of June 11th Sound Transit contractors will stagger the work hours of the construction crews who are working in the same area of the below grade structure. The crews will begin work at 5 AM and work until 11 PM. Most work performed outside of regular construction work hours will be performed below surface to reduce the impact to neighbors. The contractor has obtained a TNV for this work.
What to expect:
Traffic impacts: Continuing closure of the westernmost curb lane of 12th Avenue NE between NE 65th Street and NE 68th Street, as needed.
Construction activities: Contractor will be using an electric mortar mixer above grade. All crane work will be performed within the normal work hours.  Laborers will be disassembling shoring towers within the station box.
Equipment: Crane, electric mortar mixer, concrete blankets.
Work hours: 5 a.m. to 11 p.m., Monday – Friday
Duration: June 11 – June 25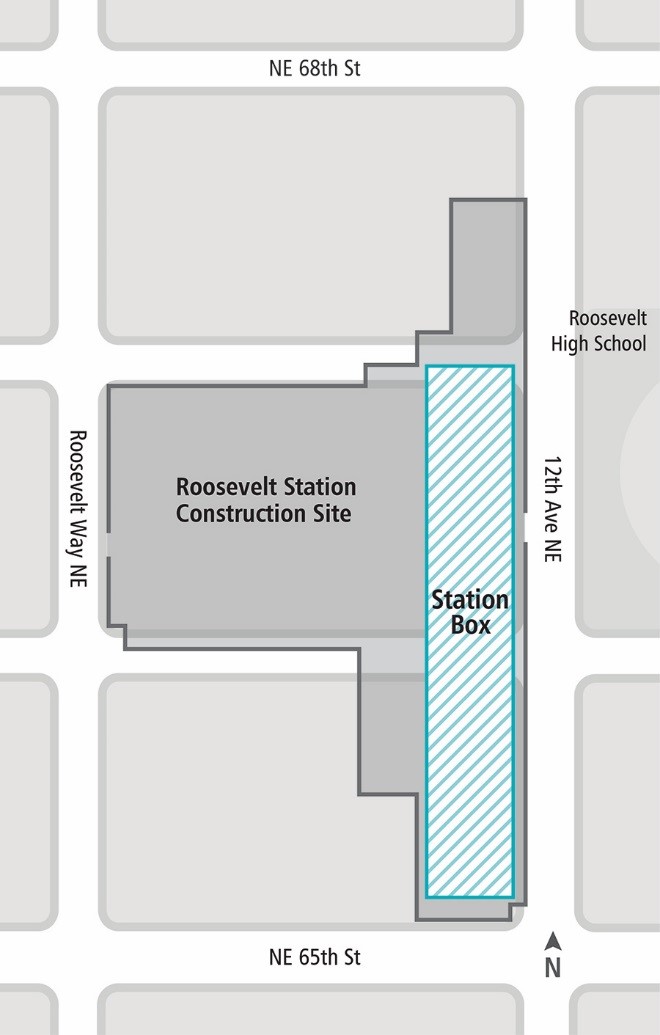 For more information, please contact Sound Transit Community Outreach Specialist, Jeanette Ordonez at northlink@soundtransit.org or 206-398-5300. 
For construction issues that need immediate attention after normal business hours, call Sound Transit's 24-hour Construction Hotline at 888-298-2395.