Safety Drill on Saturday, June 16th
Body
Sound Transit will host a safety drills on Saturday, June 16th, 2018 in downtown Bellevue. This is a coordinated effort with City of Bellevue emergency services to practice responses to different scenarios, and familiarize the Fire Department personnel with the features on the site. 

What to expect
On Saturday, June 16th 2018, safety drills will be held at approximately 10:30 a.m. 
Emergency Drill signs will be posted on site.
Neighbors and motorists may see and/or hear fire trucks near Sound Transit's Mid-Tunnel construction site at 110th Avenue NE & NE 2nd Place. 
Engine crews or aid units will be on site.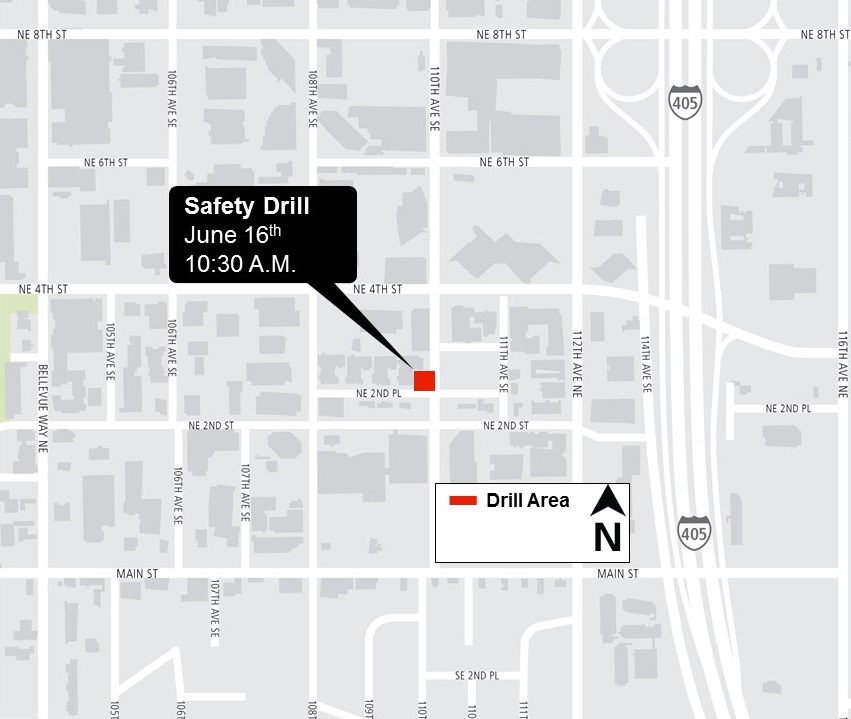 More Information
Stay informed
For issues that need immediate attention after normal business hours, call Sound Transit's 24-hour Construction Hotline at 888-298-2395. 
For non-emergency questions, call 206-398-5000 or 1-800-201-4900 / TTY relay 711 or email eastlink@soundtransit.org.
For issues relating to the City of Bellevue, please contact Marie Jensen by phone at 425-452-2064 or email MJensen@bellevuewa.gov.