Saturday morning concrete pour at Roosevelt Station construction site
Body
On Saturday, Aug. 2, construction crews working for Sound Transit will begin work at 7 a.m. for a concrete pour. Residents may notice noise from truck engines.
Crews will do everything within reason to keep noise to a minimum.
Why is this concrete pour happening on Saturday?
High demand for concrete resulted in limited schedule availability for the concrete pour at Roosevelt Station. Doing the work on Saturday morning will help keep the project on schedule by at least two weeks.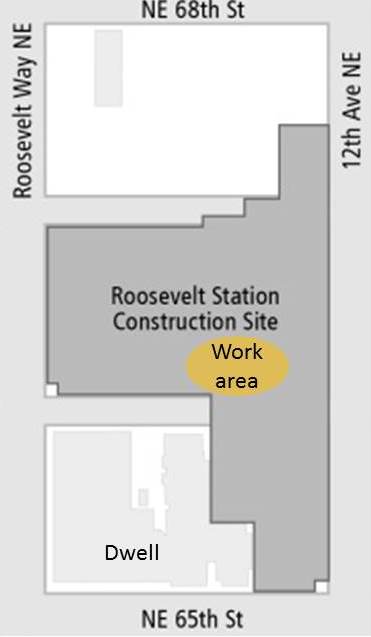 Northgate Link Extension is a key part of the Sound Transit's regional mass transit system approved by voters in 2008. The 4.3-mile light rail extension includes stations in the University District, Roosevelt, and Northgate neighborhoods.
For more information about Northgate Link Extension construction:
Call Ryan Bianchi at 206398-5300
24-Hour Construction Hotline:  1-888-298-2395
For information in other languages: