Section of NE 43rd Street reopened at U District Station site
Body
For the first time since spring 2014 drivers heading northbound on Brooklyn Avenue NE can turn right onto NE 43rd Street to get to the Ave. Construction crews opened the road on Friday, Jan. 23.
The eastbound only lane helps the neighborhood during U District station construction by providing access to local businesses and residences. The street will reopen to two way traffic at the end of station construction.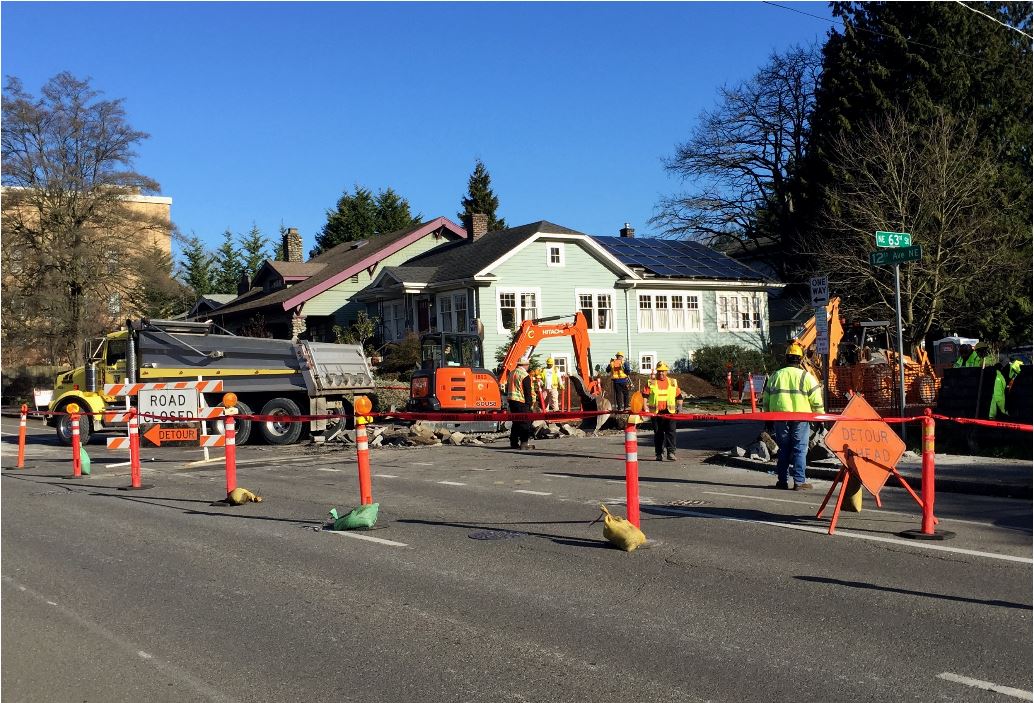 Construction crews work to restore pavement in the intersection of 12th Avenue NE and NE 63rd Street. Crews will complete this work the first week of February and plan to move up to NE 65th Street.