Sidewalk closure and no parking on portion of NE 67th St
What
Starting as early as Monday, June 24th, Sound Transit's contractor will be performing utility work along the south sidewalk on NE 67th St between Roosevelt Way NE and 8th Ave NE. The north sidewalk along NE 67th Street will remain open. There will be no parking on the south side of NE 67th Street during this work.
When
Monday, June 24th – Friday, June 28th, 8 a.m. – 5 p.m.
Where
South sidewalk on NE 67th Street between Roosevelt Way NE and 8th Ave NE (see map).
More
Local access to residential buildings will be maintained. Flaggers will be present to help accommodate pedestrians on pathway and drivers entering/exiting residential driveway.
Contractor will be excavating in roadway and sidewalk areas.
Sidewalk will be restored with a temporary patch.
Possible equipment used: excavator, front end loaders, dump trucks, saw cutter, breaker.
Plan ahead, leave early and allow extra time to reach your destination.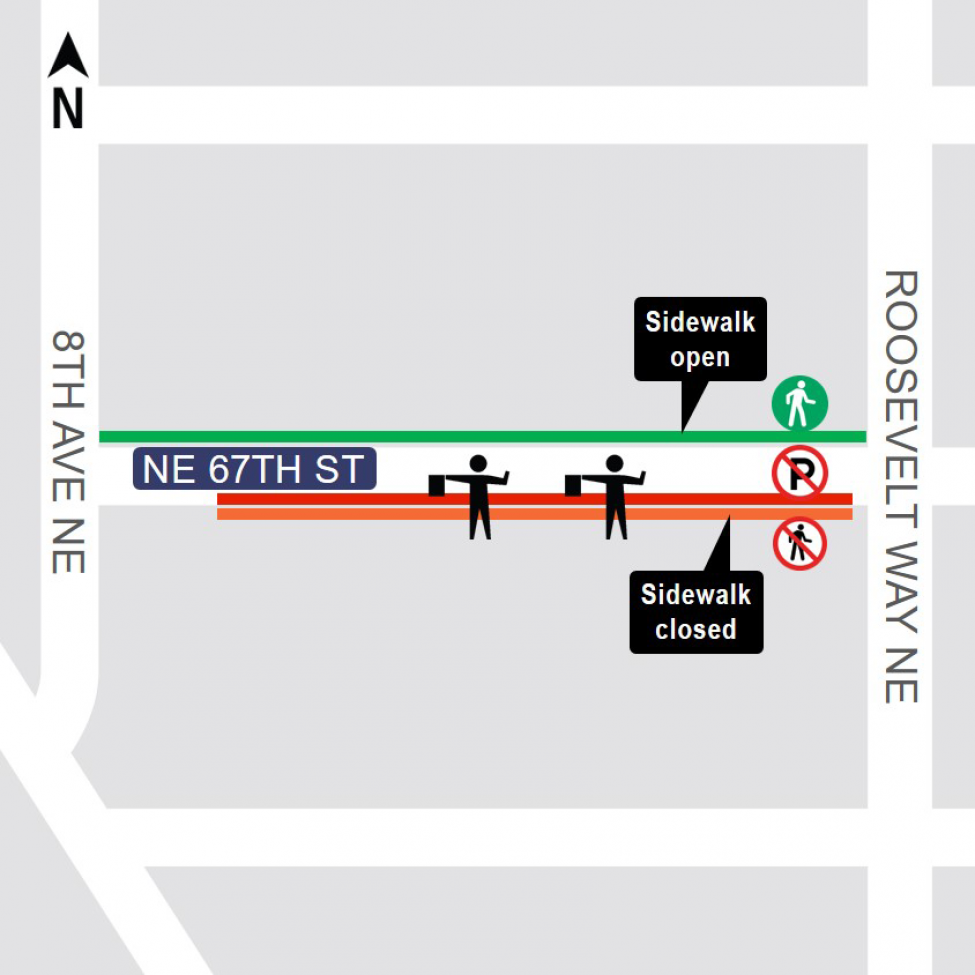 Contact us
Outreach Specialist: Rhonda Dixon, northlink@soundtransit.org or 206-398-5300
After-hours construction hotline: 888-298-2395