Sound Transit breaks ground on Northgate light rail station
Body
In mid-January, Sound Transit began construction of its Northgate light rail station, one of three stations set to open in 2021 with the completion of the Northgate Link Extension. Sound Transit selected Absher Construction Company last August to build a station, guideway and parking garage for the extension.
The $174 million contract includes constructing an elevated station at Northgate that will straddle Northeast 103rd Street just east of First Avenue Northeast. Trains traveling in 3.5-mile twin tunnels north from the University of Washington Station at Husky Stadium will stop at underground stations in the U District and Roosevelt neighborhoods, exit the tunnels near First Avenue Northeast and Northeast 95th and transition onto a 0.8-mile elevated guideway to reach the station.
The Northgate Station contract includes building a transit island, located below the south end of the station platform between Northeast 100th and Northeast 103rd Streets, for convenient light rail and bus connections and a parking garage at the northeast corner of Northeast 103rd Street and First Avenue Northeast that will provide 450 stalls for transit users. Ample bicycle parking is also planned at the station, which is also designed for a future mezzanine connection from the City of Seattle's planned pedestrian and bike bridge across Interstate 5. Once open, the station will also provide convenient access to Northgate Mall for shoppers and mall employees. Check out aerial footage of the construction site.
Northgate plant salvage a success!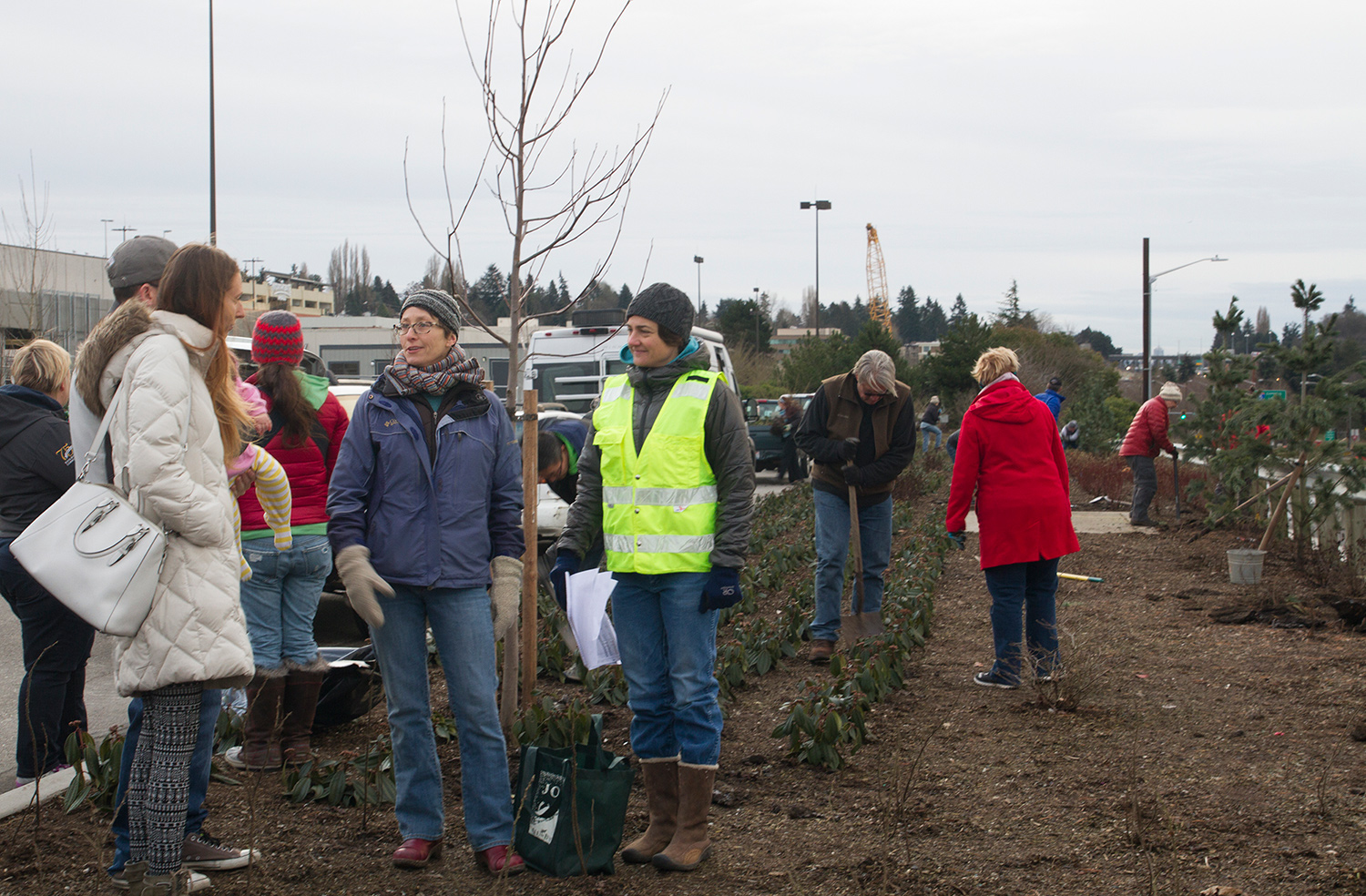 As part of our commitment to sustainability, Sound Transit hosted a plant salvage Jan. 7 at the site of the future Northgate Station. More than 30 people, equipped with shovels, pots and gloves showed up to take home ornamental grasses, viburnum and pine trees. Thanks to the Northgate neighborhood (and staff volunteers) for braving the cold to make this event successful!
Roosevelt Station transit oriented development open house recap
On Jan. 12, approximately 70 neighbors attended the first of two open houses to discuss development opportunities around the future Roosevelt light rail station. If you were unable to attend, be sure to check out the presentation and join us for the next open house on March 9.