Sound Transit selects Walsh Construction to build Hilltop Tacoma Link Extension
Body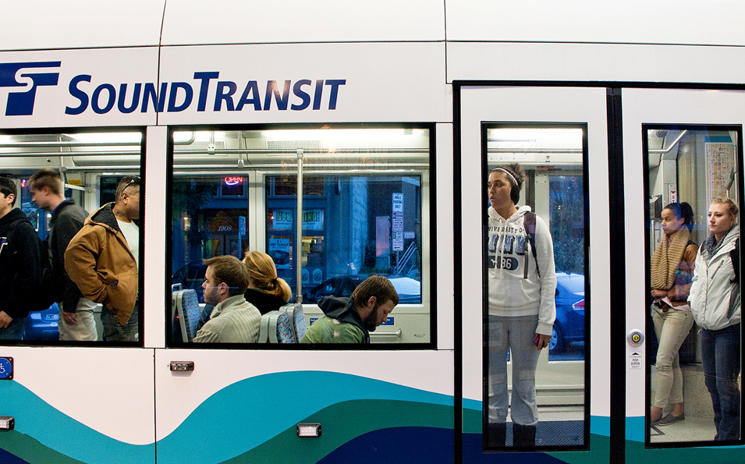 We're excited to bring Tacoma Link to the Stadium District and Hilltop!
In late July, the Sound Transit Board of Directors selected Walsh Construction to build the Hilltop Tacoma Link Extension. Crews will build an additional 2.4 miles of light rail and seven new stations from the Theater District in downtown Tacoma to the Stadium District and Hilltop neighborhoods. The project also will expand the operations and maintenance facility on East 25th St. in the Dome District. Construction will begin this fall.
We anticipate that Notice to Proceed will happen on Aug. 27. Then the contractor will review the work and schedule and tell us where they will work and when. It's possible that construction would first start at the operations and maintenance facility. We will keep you informed, and will provide advance notice of construction work to adjacent businesses and residents. Please sign up for email updates.
We plan to introduce Walsh Construction to the community this fall. More details to come!
Relocating utilities along the light rail route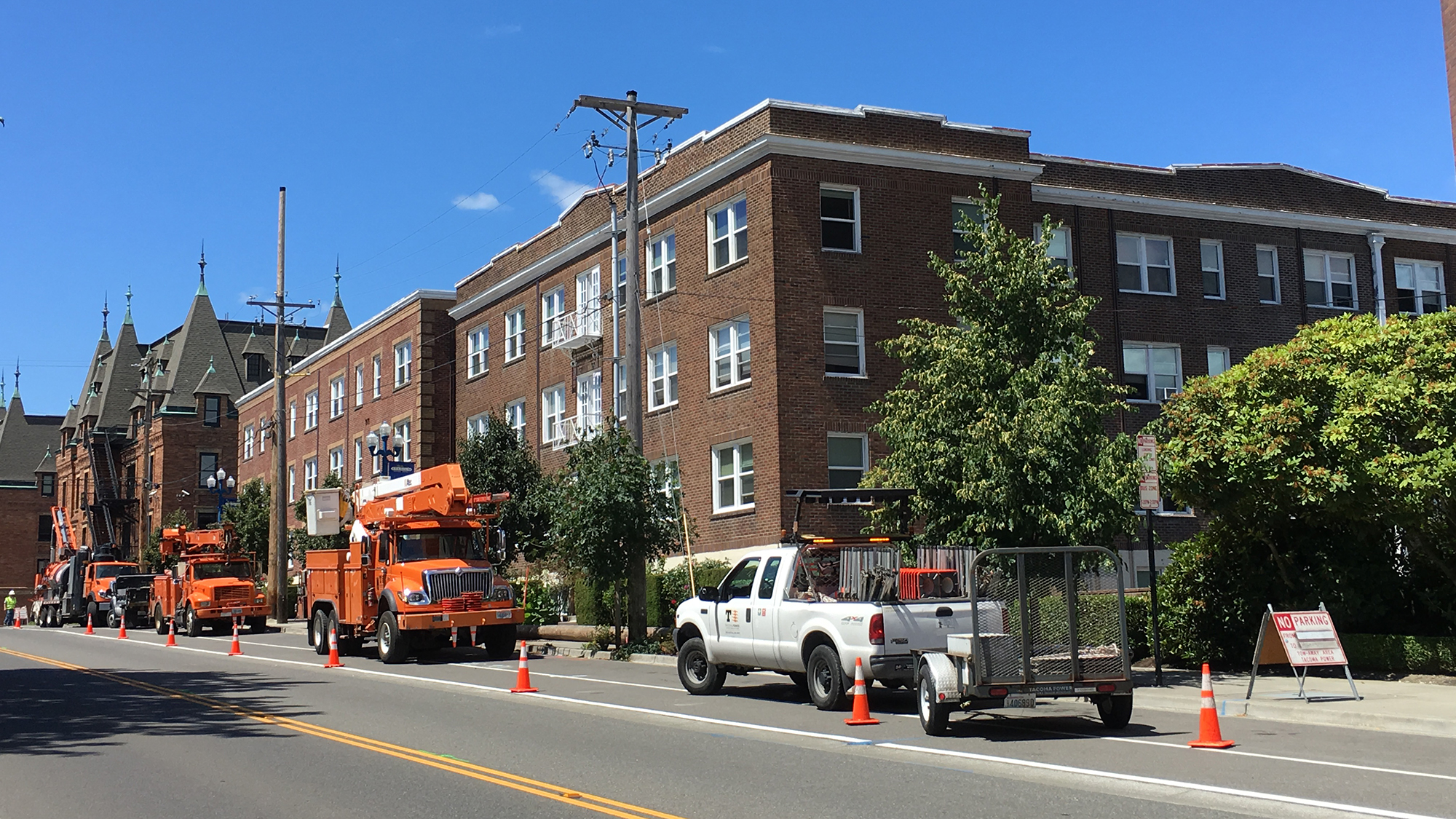 Tacoma Public Utilities installed new poles near Stadium High School.
Before the start of construction along the light rail route, crews will be out relocating some utilities. You may have seen Tacoma Public Utilities recently install taller poles and new power lines. Puget Sound Energy also has started relocating underground gas lines, and CenturyLink will move underground phone lines.
All work will take place in the city right-of-way. If a contractor needs to temporarily close access to your driveway or temporarily shut off service, a utility representative will contact you.
This advance utility work is likely to continue into late fall 2018. If you have questions about this advance utility work, please contact the responsible utility:
CenturyLink: Todd Briner, 630-800-9596
Puget Sound Energy: Amber Uhls, 253-476-6137
Tacoma Public Utilities: Chris Gleason, cgleason@cityoftacoma.org, 253-502-8222
For more information, see the pre-construction utility relocations fact sheet.
See you at a festival in Tacoma!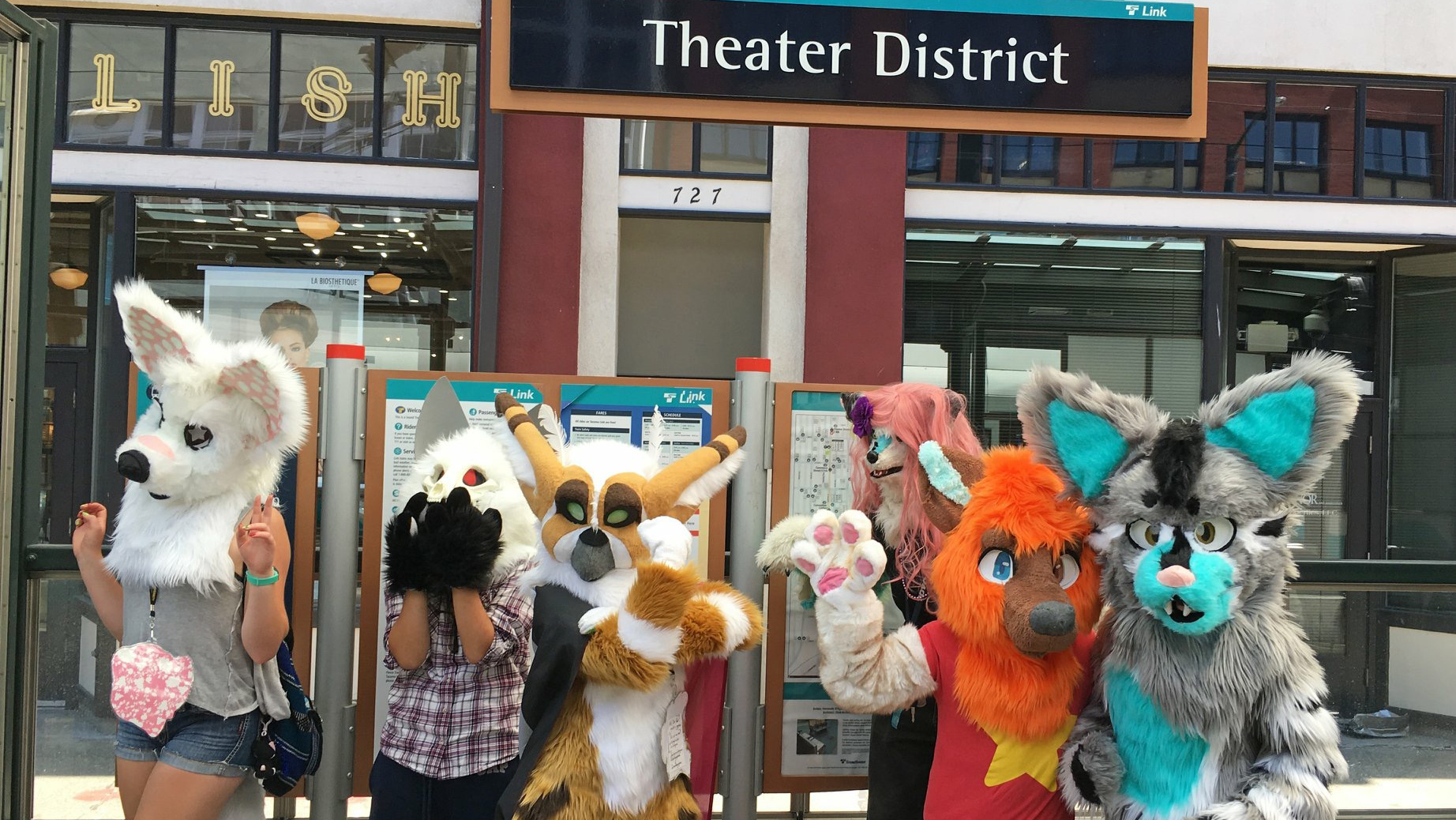 These folks rode Link to Tacoma Pride – fun!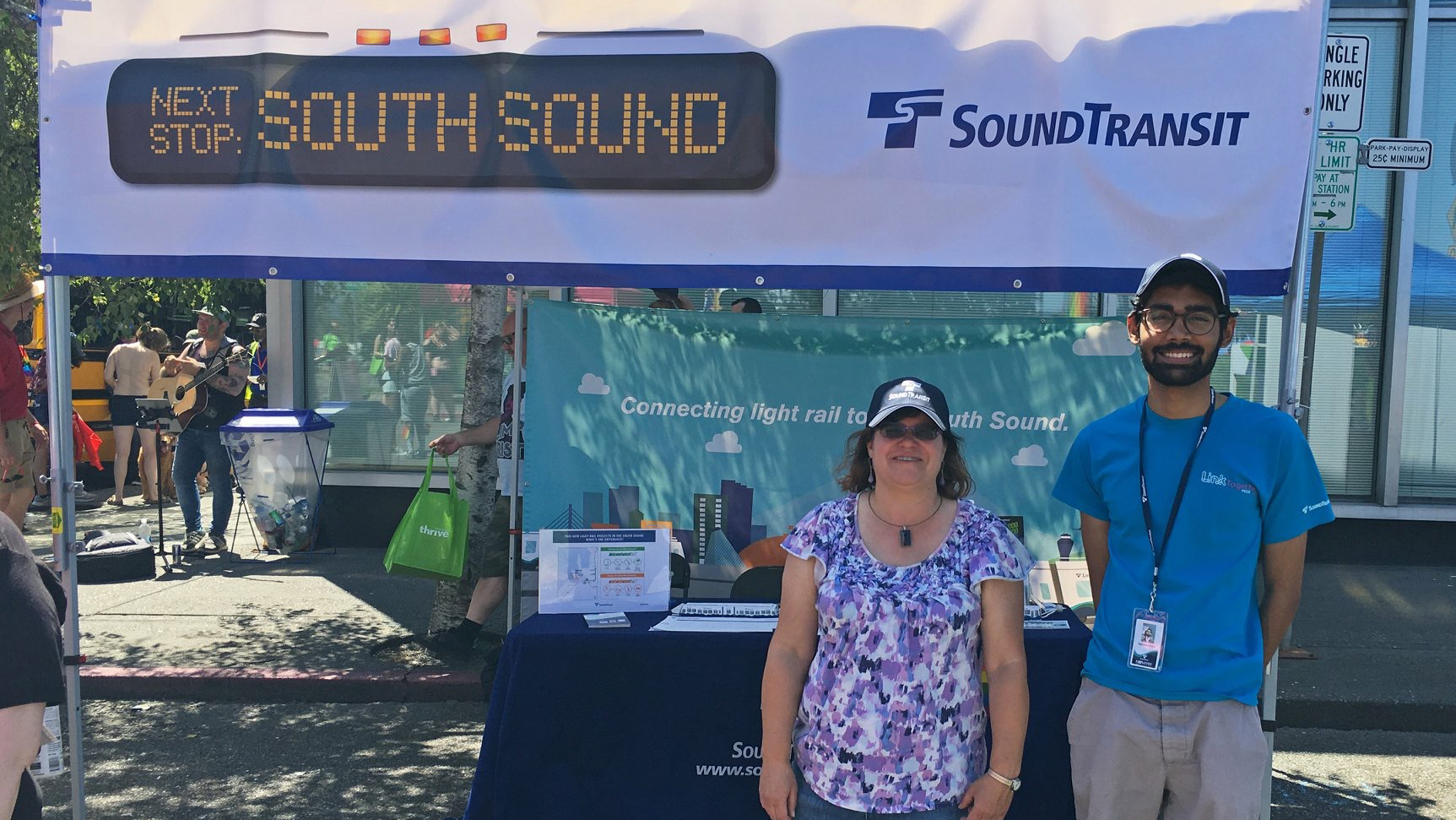 Liz and Sagar get the word out about South Sound projects at Tacoma Pride.
It's fairs and festivals season! To reach out to the community, we're bringing project information to popular events in Hilltop, Stadium District and downtown Tacoma. We staffed a booth at Tacoma Pride Festival, Ethnic Fest and Hilltop's National Night Out. Upcoming events include:
You may see us at a Rainiers or Sounders 2 game! Stop by and learn more about the Hilltop Tacoma Link project.
Meeting with community groups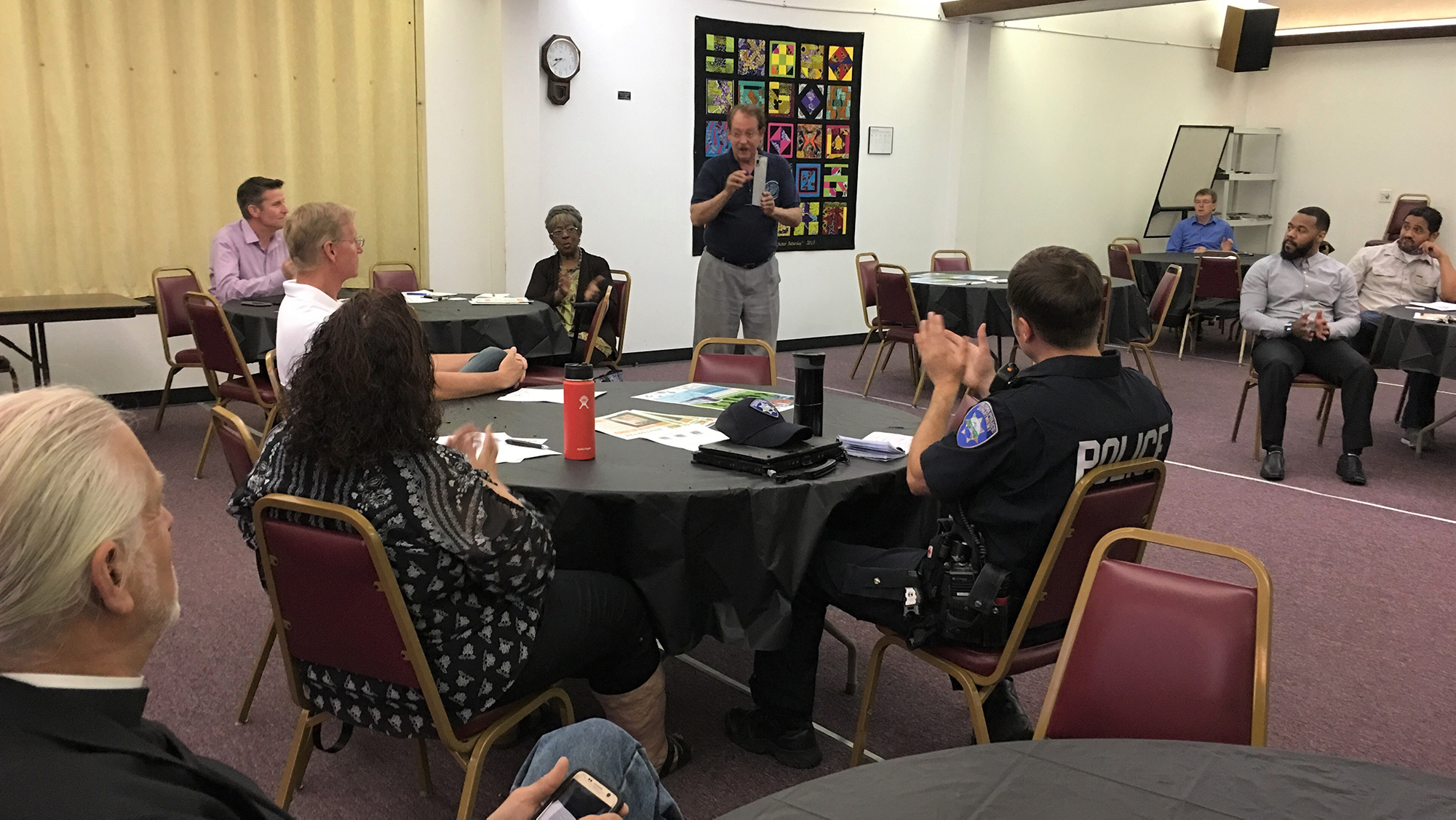 The Hilltop Street Fair won the 2018 New Tacoma Public Places Award.
We continue to meet with community groups in the Stadium District and Hilltop District to explain the project and answer questions. We regularly meet with the Hilltop Engagement Committee, Dome District, Stadium District Business Association and others. If you would like us to visit your group, please contact us at htlink@soundtransit.org. Thank you.
Greetings from Liz Satterthwaite, community outreach specialist on Hilltop Link project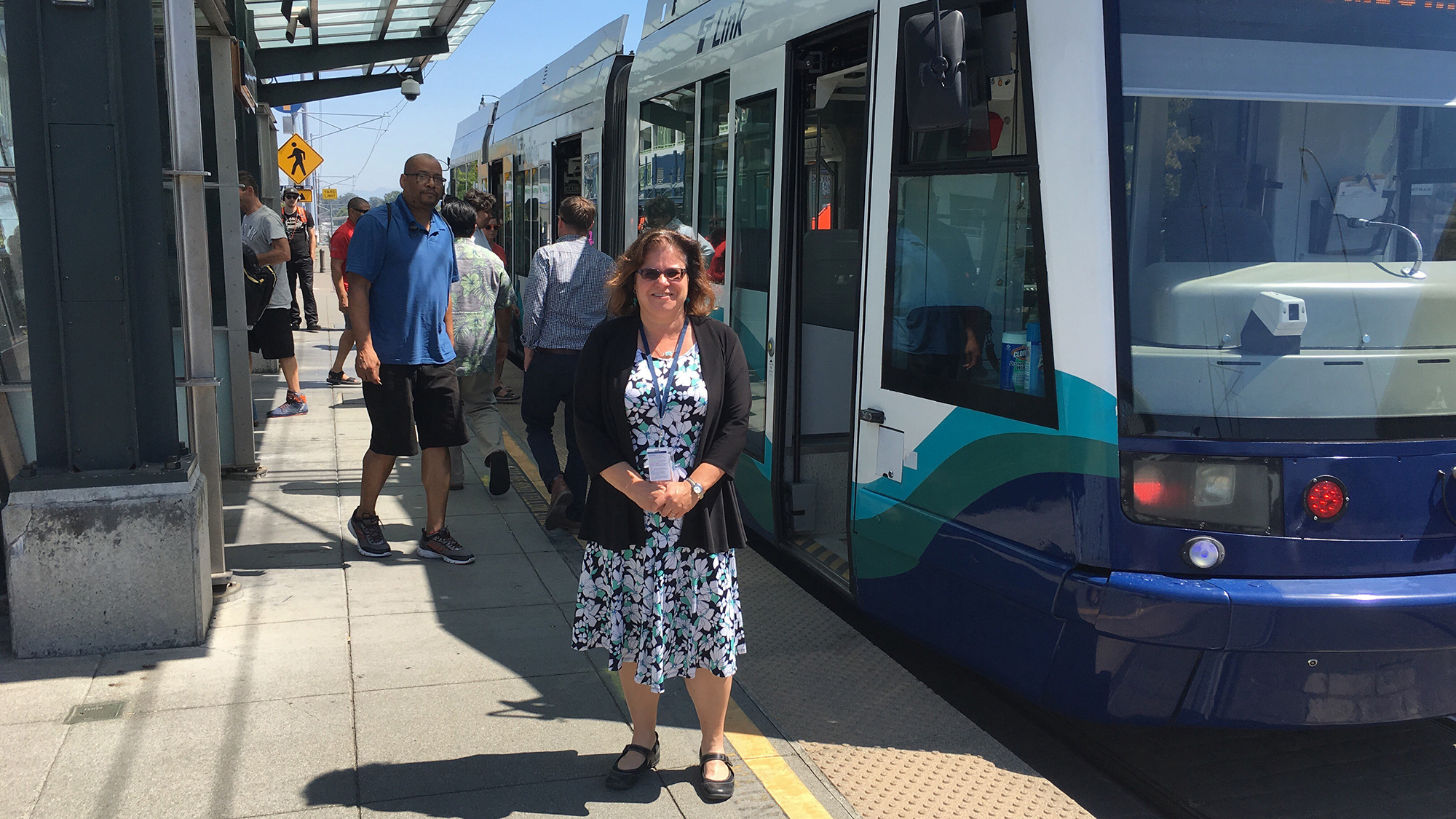 Liz will engage the community on the Hilltop Tacoma Link project.
Please meet Liz Satterthwaite, Sound Transit's community outreach specialist on the Hilltop Tacoma Link Extension project. A Tacoma resident, Liz will keep you informed about construction work on the Hilltop Tacoma Link Extension project and answer your questions. Contact Liz at liz.satterthwaite@soundtransit.org and 253-208-0586. Thank you!