Transitioning of contractors at U District Station site
Body
Sound Transit's contactors are now transitioning in and out of the U District Station (UDS) site. Equipment that was placed for the tunneling contractor will be removed, and equipment needed to allow the rail installation contractor to begin work in the tunnels will be brought in. Due to deadlines that must be met, this work will have to occur overnight. The construction and traffic impacts are listed below. This work is scheduled to occur during the following timeframes:
Monday, Nov. 27 – Thursday, Nov. 30.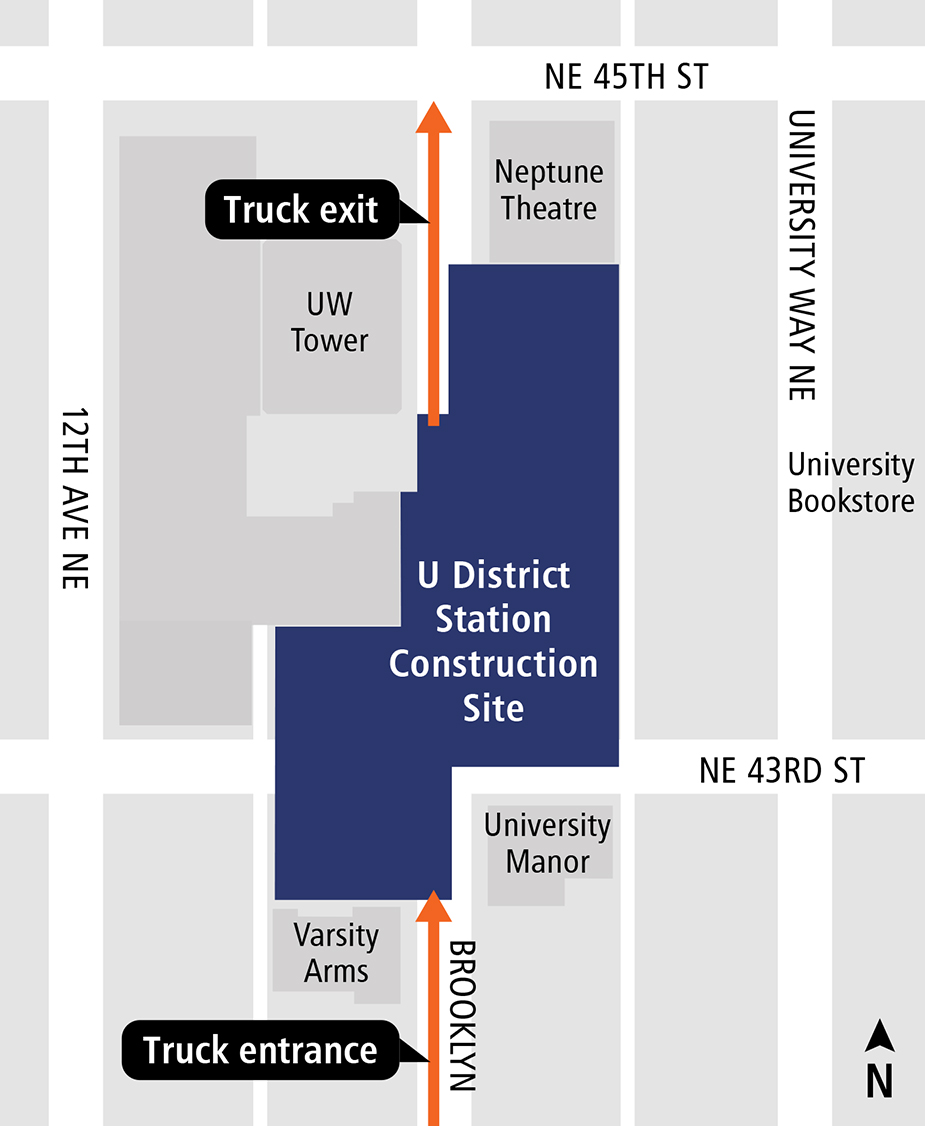 What to expect:
Traffic impacts: All construction roadway signage will be placed as required. Trucks will enter/exit the UDS site to be loaded /unloaded.
Construction activities: Moving equipment and lifting it out of the station shaft and placing it on trucks to be driven away. Bringing in equipment and lowering it down into the station shaft.
Equipment: Construction trucks and support equipment will be stationed in work areas during this work.
Work hours: 24 hours a day, starting 7 a.m. Monday, Nov. 27 through 7 a.m. Thursday, Nov. 30.