Update: Temporary Pedestrian and Bicycle Path on NE 65th Street and 12th Ave NE
What
Sound Transit (ST) has an ongoing sidewalk closure on NE 65th St near 12th Ave NE in order to connect the Roosevelt Light Rail Station to underground utilities, install exterior wall panels, retaining walls, ADA ramps, sidewalks and stairs to the south entrance.
In an effort to allow pedestrian access through this closure, ST's contractor will install a temporary pedestrian and bicycle path adjacent to the closed sidewalk in the next couple of weeks (see map). This temporary solution will be in effect until the sidewalk is complete later this fall.  
When
A temporary pedestrian path will be installed in the next couple of weeks. The final sidewalk open in fall of 2019.  
Where
A temporary pedestrian and bicycle path on NE 65th between 12th Ave NE and Roosevelt Way NE.
More
Pedestrian access to businesses and residential properties are maintained.
Sidewalk closure and pedestrian and bike paths have been approved by the City of Seattle.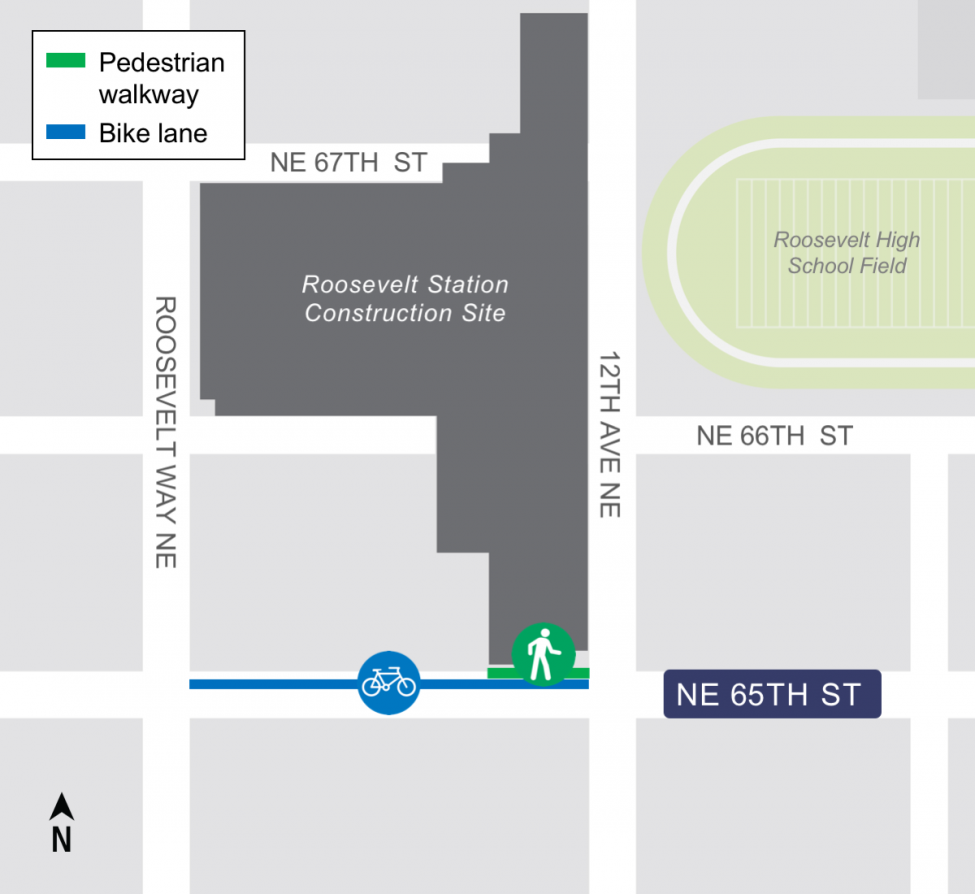 Contact us
Outreach Specialist: Rhonda Dixon, northlink@soundtransit.org or 206-398-5300
After-hours construction hotline: 888-298-239