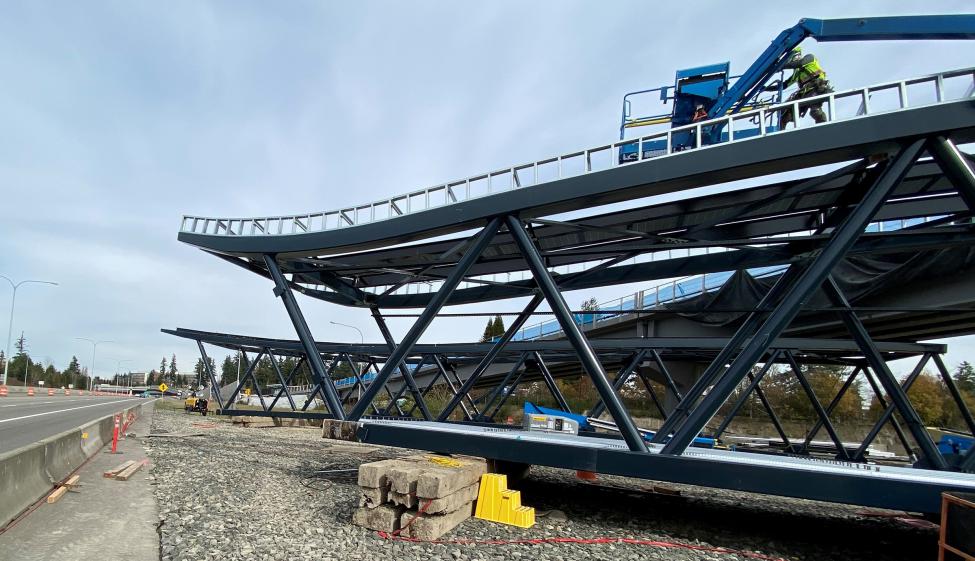 Westbound SR 520 closure at NE 40th Street in Redmond on March 28
Saturday night, March 28, construction crews working to build light rail from Seattle to Redmond will lift a steel truss pedestrian bridge segment into place over westbound SR 520 between 148th Avenue Northeast and Northeast 40th Street. A detour around the work will be in place. The pedestrian bridge will connect to the future Overlake Village Station.
When
Crews will begin closing lanes at 9 p.m. Saturday, March 28 and will have all lanes open by 7 a.m. Sunday, March 29.
Where
Westbound lanes of SR 520 at Northeast 40th Street in Redmond. (see map)