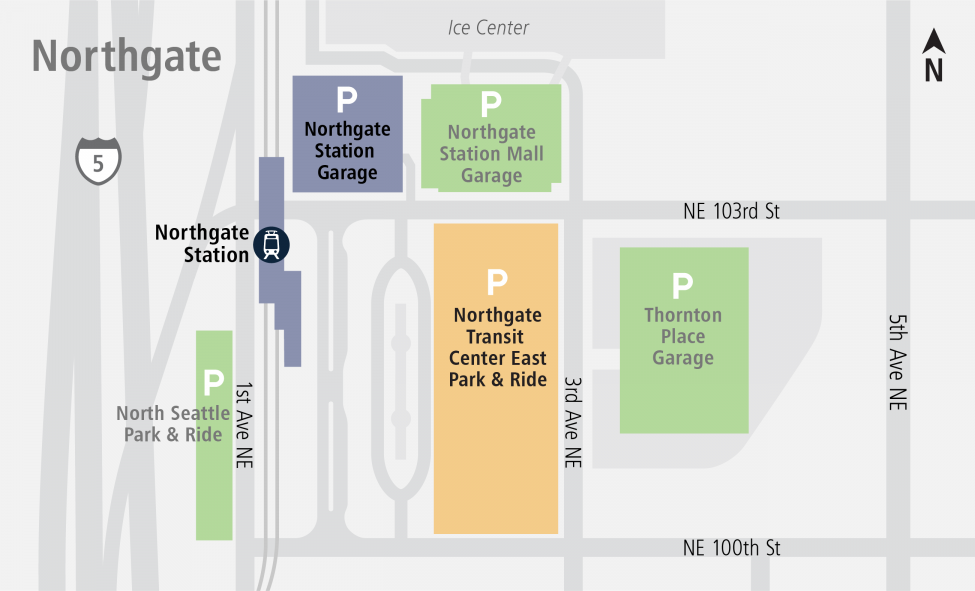 This facility is operated and maintained by Sound Transit. Comments or questions should be directed to (888) 889-6368 or main@soundtransit.org.
Amenities
443 parking spaces
First-come, first-serve parking for transit users is available at no charge on Levels B1-B4*
Nine ADA stalls on Level 1, including two for ADA vans
Hours: The garage is open 24 hours per day; riders may park for up to 24 hours. Link light rail operates from 4:30 a.m.-2 a.m.
*Rooftop parking is reserved for mall visitors. Transit users can park on the rooftop for a fee.
Height Restrictions:
Level 1: 8'2"
Levels 2-4: 7'2"