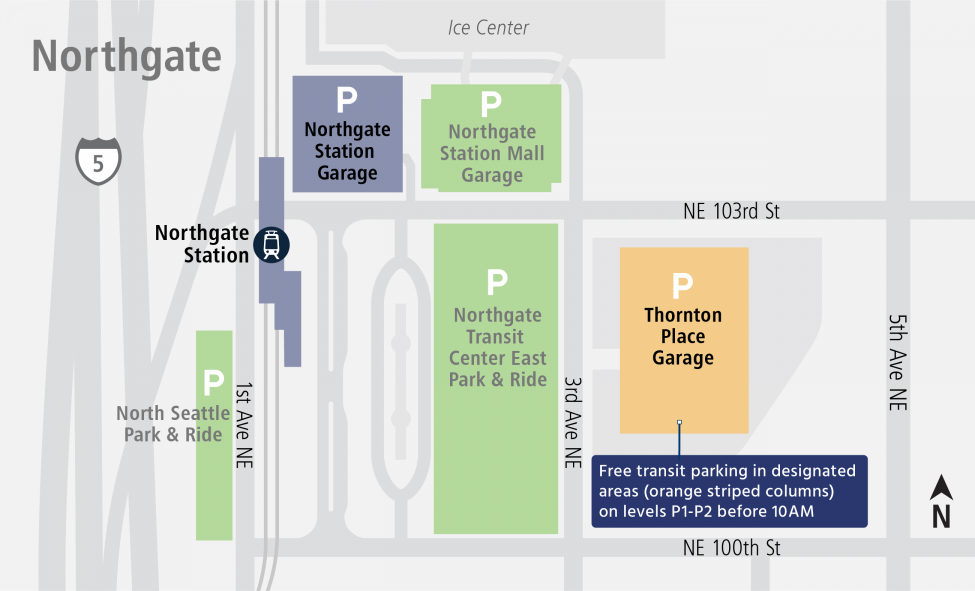 Designated parking areas on floors one and two are provided for transit riders, courtesy of King County Metro. Comments or questions should be directed to (206) 553-3000 or via contact form.
Amenities
Spaces located on Floors P1 and P2 are designated with orange numbering and orange columns.
ADA spaces
Height restrictions: 8' 2"
Hours: Monday-Friday 6 a.m.-8 p.m. Parking is free for commuters arriving before 10 a.m.