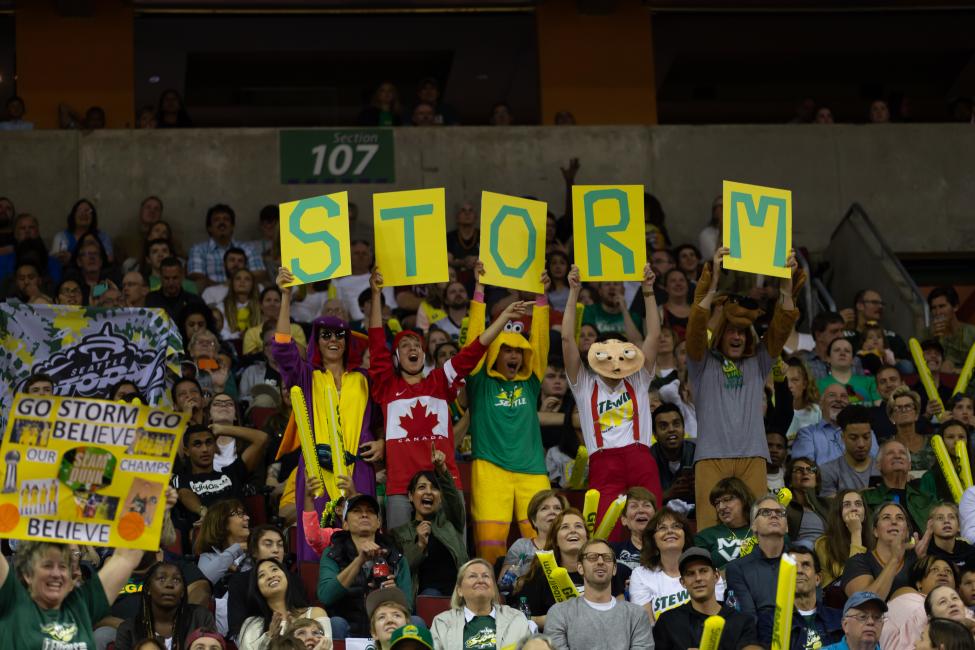 Kraken and Storm fans – concert and event goers, too – remember, you can get to the arena by riding Link light rail to Westlake Station and transferring to the Monorail.  The online trip planner will help find your best option from door to door.  
Link light rail 
Link light rail runs between Northgate and Angle Lake stations every 8-10 minutes most of the day.
Park and ride 
Free parking is available at all Sounder stations as well as Angle Lake, Tukwila International Boulevard and Northgate Link light rail stations.   
More transit options 
Many ST Express buses will get you to downtown Seattle where you can transfer to the Monorail or walk to the arena. On weekdays, you may be able to take Sounder on your way into town. Climate Pledge Arena is also served by Metro routes. Use the online trip planner to find your best option.  
How to pay 
The Transit GO Ticket App or pre-loaded ORCA card is the ideal option for skipping lines at ticket machines. Download the Transit GO Ticket App and purchase a Day Pass ahead of the event. Don't forget to activate your ticket before getting on the train and show your screen if asked. If using an ORCA card, remember to tap on and off with your card at Sounder and Link stations. Day Passes may also be purchased at your originating station.