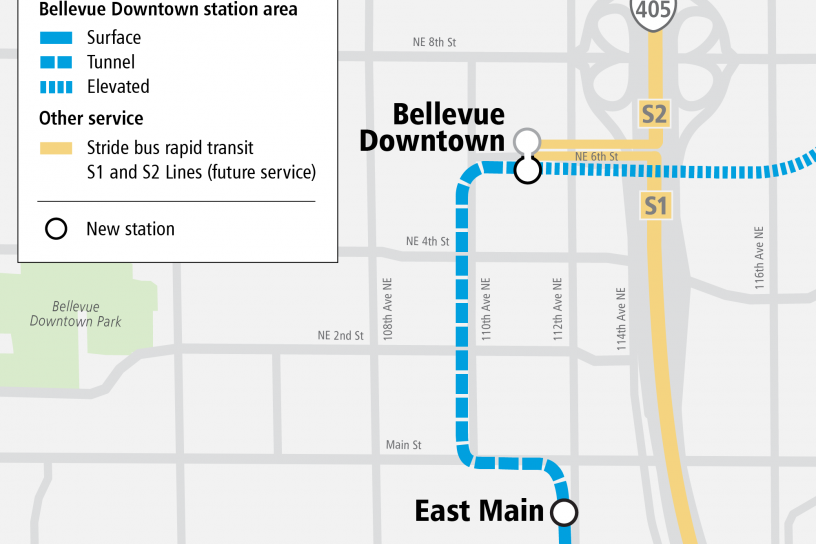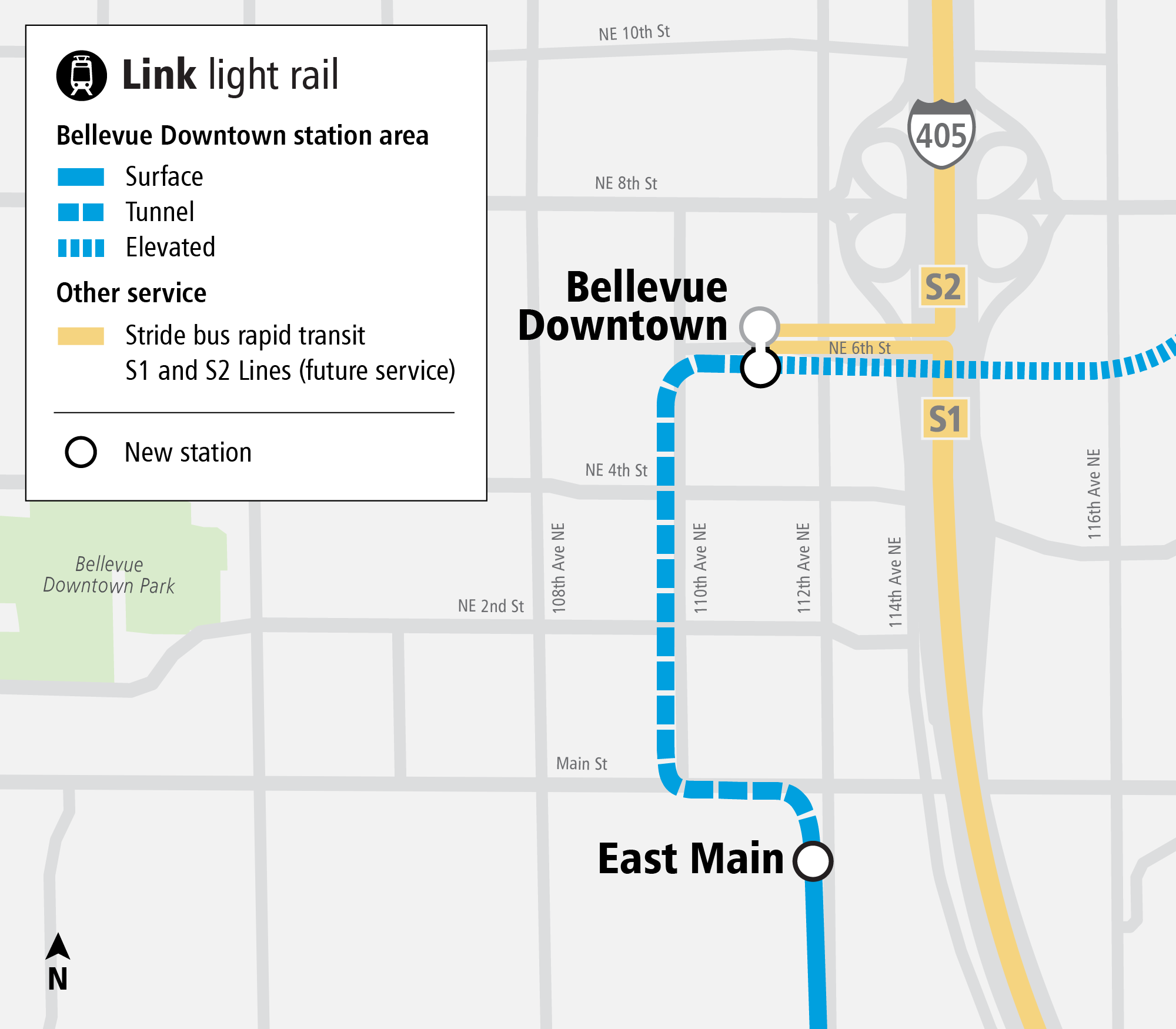 Project updates
Get the latest on this project in your inbox.
Overview
Emerging from the tunnel connecting the East Main station from the south, this street-level station at Northeast 6th Street serves downtown Bellevue near the existing transit center. The station includes entrances on the east side of 110th Avenue Northeast and the west side of 112th Avenue Northeast, providing easy access to Bellevue City Hall, Meydenbauer Center and other downtown Bellevue destinations. From this station, the eastbound tracks rise above I-405.
Travel time: Bellevue Downtown to University of Washington - 30 minutes
Station art
PROJECT: Platform Windscreens, North and South Platform Façades
ARTIST: Paul Marioni (Seattle, WA)
DESCRIPTION: Marioni's artwork will be a magical presence at the station in the heart of Bellevue's civic and cultural core. His artwork at the station platform will take two different forms. On the north façade his jewel-like screen of "ripple" glass appears to be woven, activating the edge of the station with the dance of light. On the south facade the screen will be made of tiny spheres of glass, interspersed with glass raindrops, celebrating the light bending qualities of our celebrated rain.
PROJECT: East Entrance Terrazzo Floor
ARTIST: Paul Marioni (Seattle, WA)
DESCRIPTION: Using a painterly technique of his own invention, Marioni will create a terrazzo floor with a pattern of loose concentric circles emanating from the center of the space. In contrast to the artist's platform windscreens, Marioni's floor is intended to suggest felt, in tones of gray and white with a matte finish but with incidental sparkles of prism-like glass, introducing playfulness into what would otherwise be a utilitarian surface.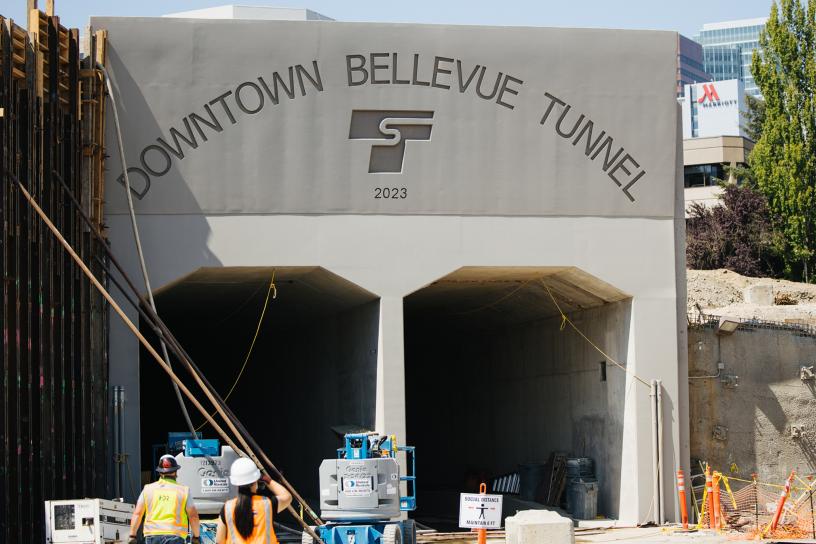 Downtown Bellevue Tunnel
Construction is complete on the 1,985-foot-long tunnel that separates trains from traffic as it connects the East Main and Bellevue Downtown stations.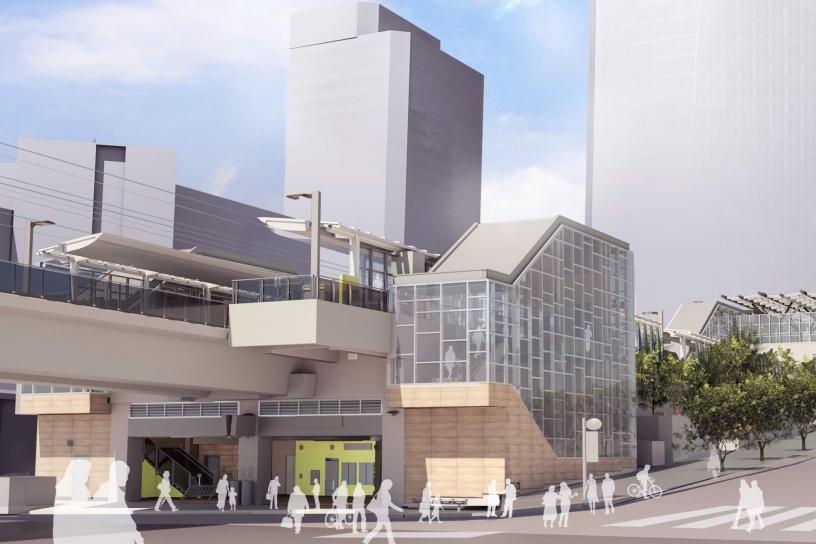 Bellevue Downtown Station street level
The station is close to the Bellevue transit center, where buses provide easy connections to and from light rail.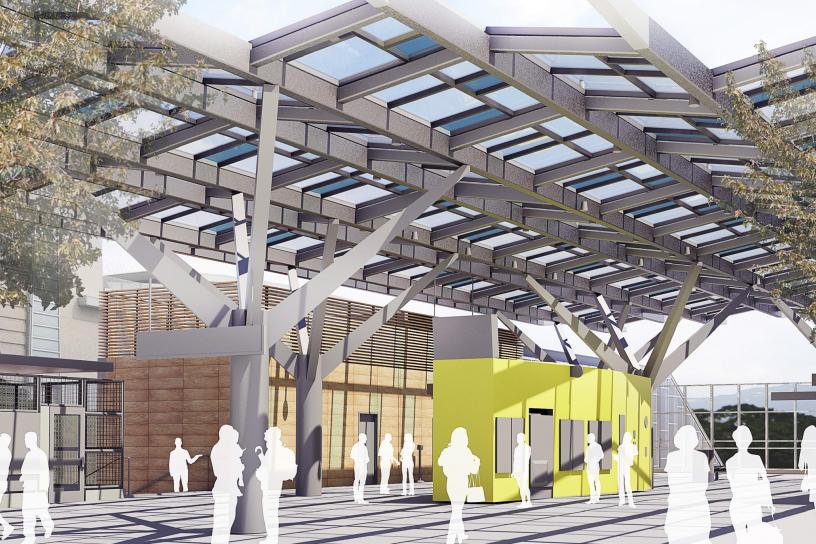 Bellevue Downtown Station platform
From here it's a 10-minute ride to the Microsoft campus, or a 31-minute ride to the UW campus.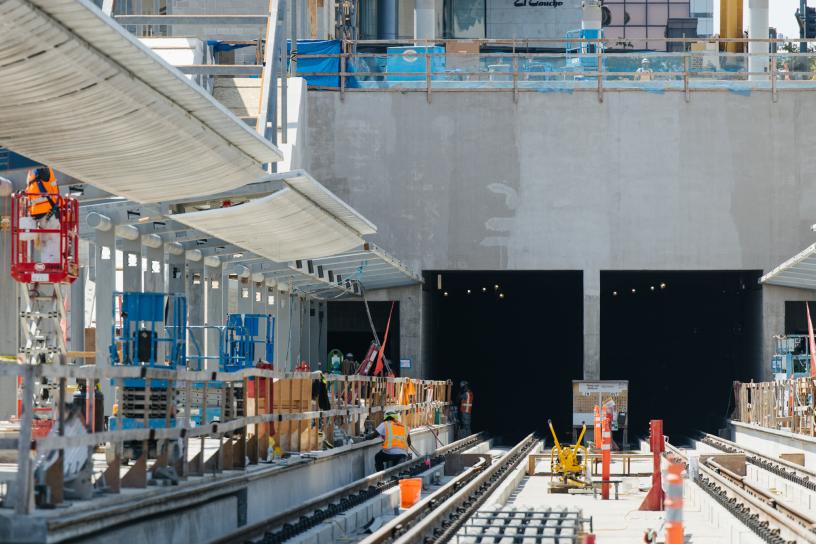 Bellevue Downtown Station tracks
Northbound trains emerge from the tunnel at the street-level station at NE 6th Street.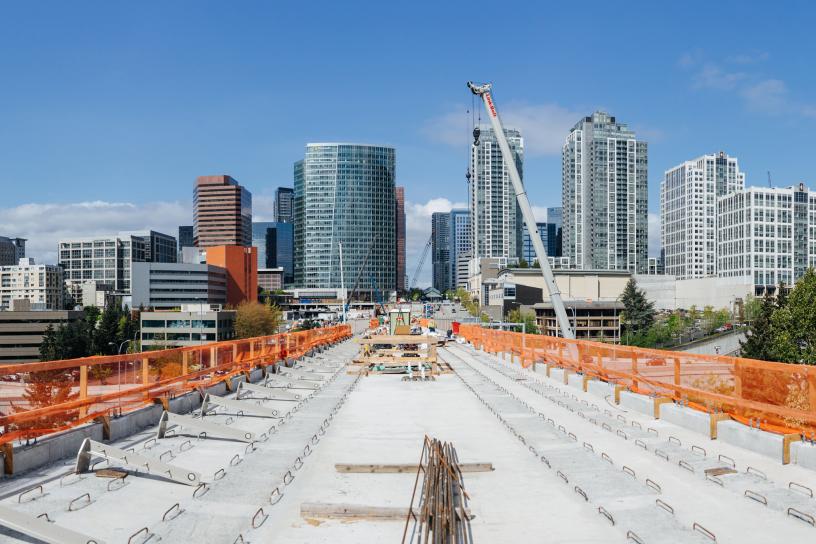 Bellevue Downtown Station construction
Westbound trains cross I-405 before arriving at the Bellevue Downtown Station.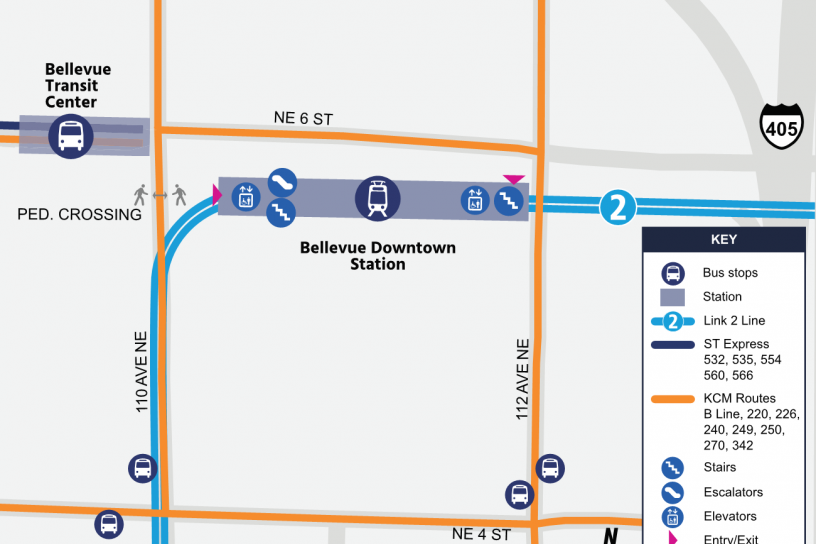 Site map for Bellevue Downtown Station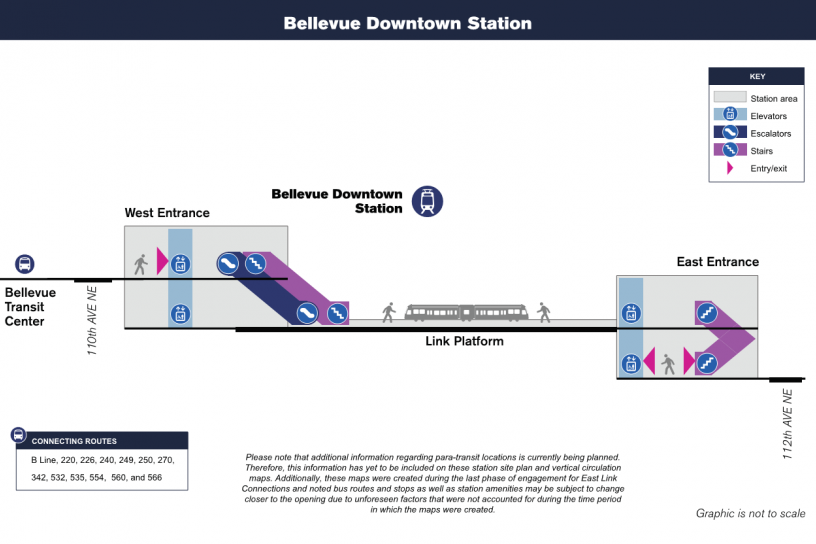 Vertical Circulation Map for Bellevue Downtown Station
Image

Image

Image

Image

Image

Image

Image