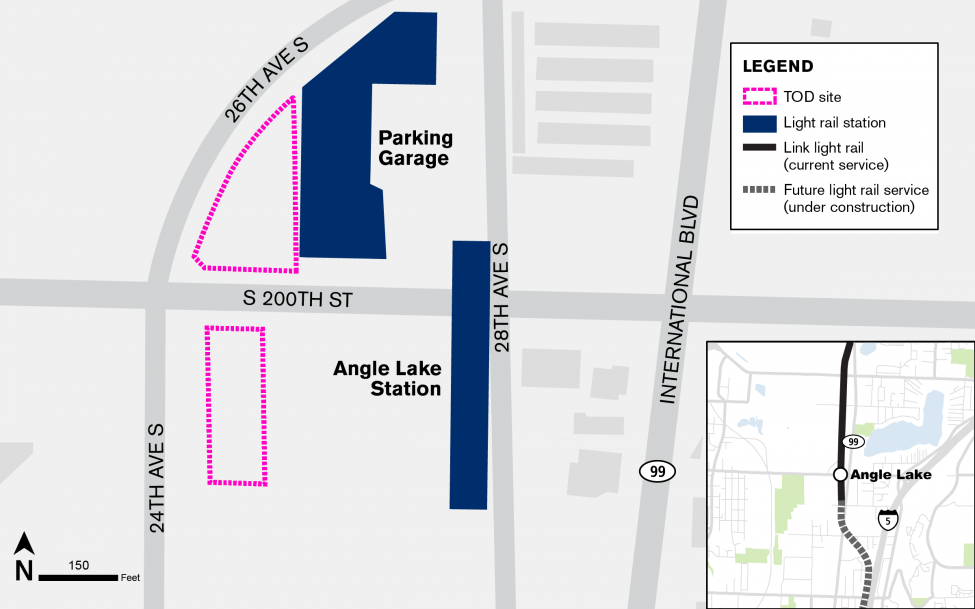 Angle Lake Station has become a popular destination for commuters, sports fans and other travelers since it opened in 2016.
Sound Transit owns two properties west of the station, on the north and south side of S. 200th Street at 26th Avenue SW, which we now consider surplus. The North Site is adjacent to the existing Sound Transit park-and-ride. The South Site is surrounded by a park-and-fly business.
After community engagement, financial and site feasibility analyses, and research into the potential market interest in these properties, we crafted a development strategy. The Sound Transit Board approved a resolution in September 2020 to offer the South Site at fair market value to all interested parties, and the North Site to qualified entities who would develop affordable housing.
We expect to issue Requests for Proposals for these two TOD properties on March 29, 2021. Starting on that date, interested parties can learn more about the RFPs, access RFP documents and submit responses by creating a free account with Sound Transit's vendor portal. Search for RFP NO. RTA/RP 0202-20 for the North Site, and RFP NO. RTA/RP 0225-20 for the South Site.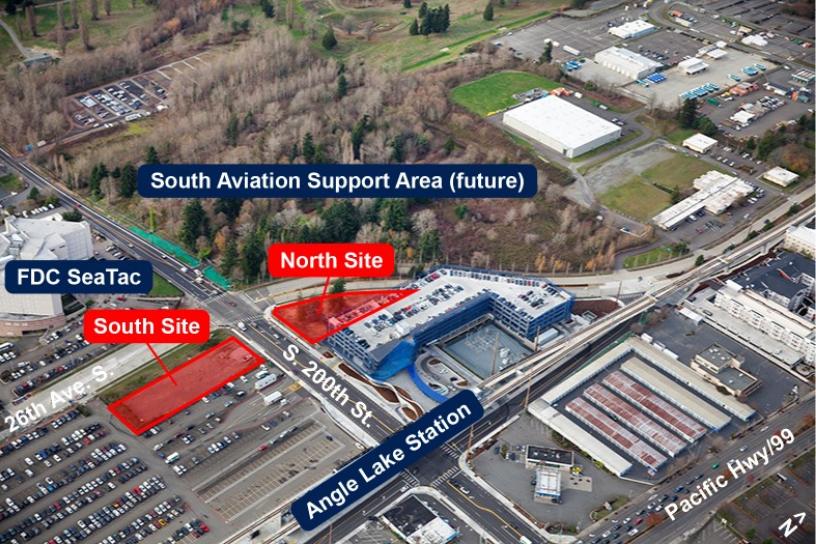 Aerial of Angle Lake TOD sites.
Image