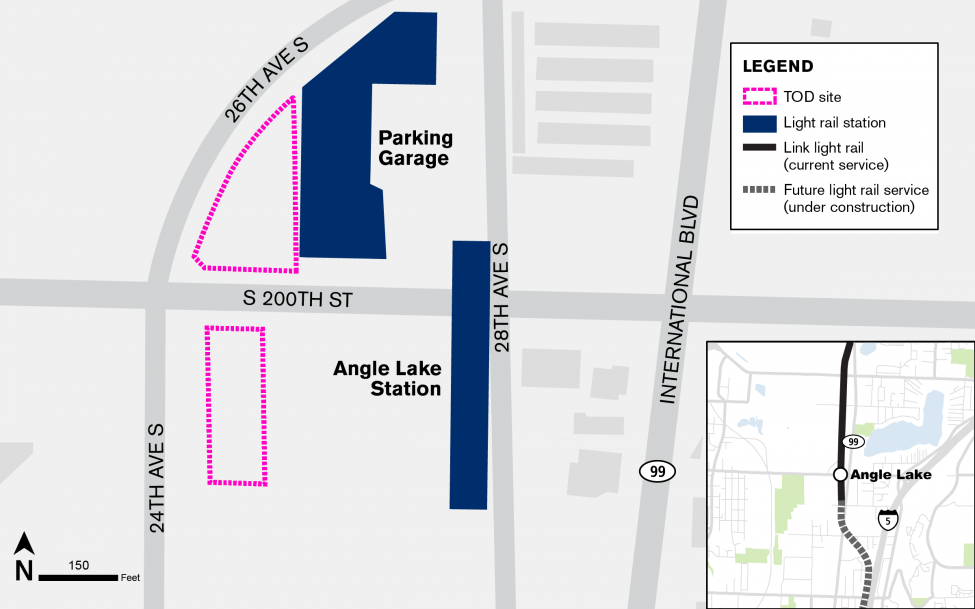 Angle Lake Station opened in 2016. Since that time, it has become a popular station for commuters, sports fans and others.  
Sound Transit owns two properties west of the station, on the north and south side of S. 200th Street at 26th Avenue SW, that are surplus to the agency. The north property is adjacent to the existing Sound Transit park-and-ride. The south property is surrounded by a park-and-fly business.
Sound Transit has conducted initial community engagement, undertaken a financial and site feasibility analysis, and issued a Request for Information to understand the potential market interest in these properties. Results from those efforts are being analyzed so that a development strategy for the properties can be finalized.  
Rendering of the Angle Lake TOD project area
Image