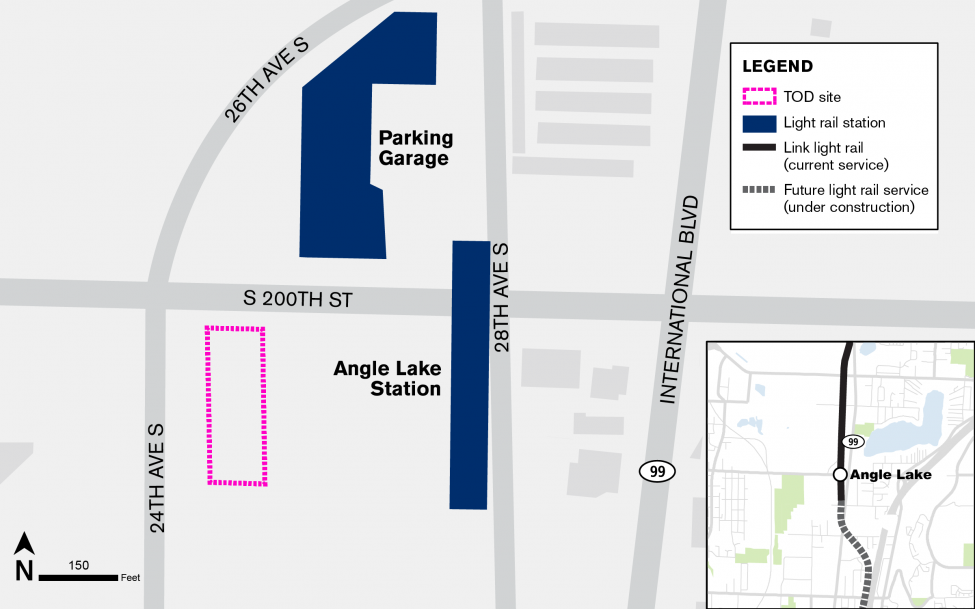 After Sound Transit finished building the Angle Lake light rail station, we no longer needed a 27,500 square foot property nearby that we'd used for construction staging. In 2021, we made it available for TOD by releasing a request for proposals, and we selected a winning concept from South 200th Street Station LLC. 
South 200th Street Station LLC owns the adjacent ~8-acre site, which has been used as a park 'n' fly for airport customers. They will incorporate Sound Transit's property into the master planned development for the entire site. The developer will construct a mixed-use project providing a minimum of 230 housing units above ground-floor commercial space. Sound Transit's agreement with the developer requires 20% of those units to be affordable to income-qualified residents. 
Facts
Opening date: TBD
Affordability: 20% of total rental units affordable for 12 years through the Multifamily Property Tax Exemption program.