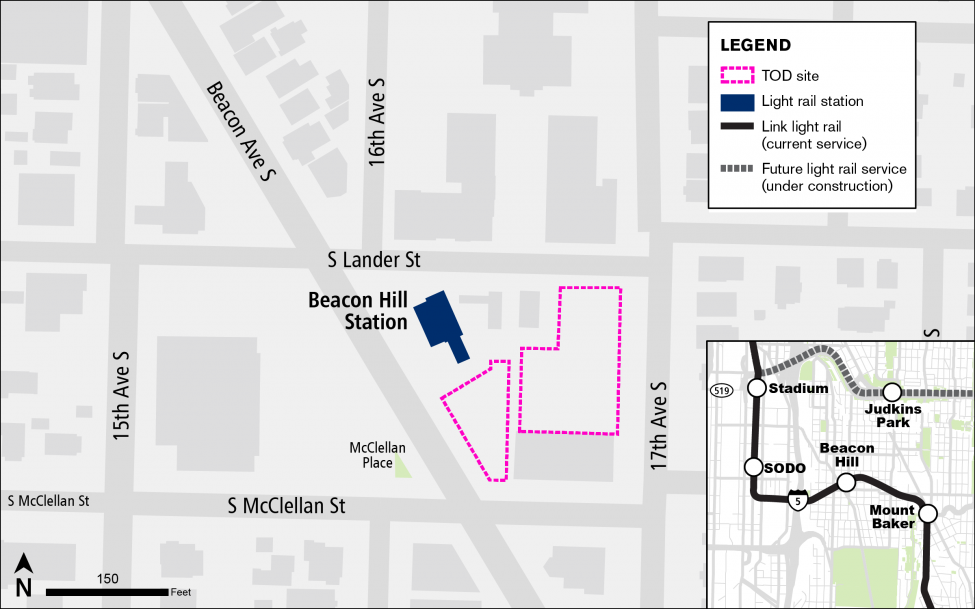 Sound Transit is working with Pacific Housing Northwest, LLC, the developer, on a transit oriented development next to the Beacon Hill station called Colina. The Colina project will activate the vacant lots that have been adjacent to the station area, knitting it together with the surrounding community. The project includes new retail, housing, and open space. 
Sound Transit received an unsolicited bid for a 2,200 square foot parcel and agreed to sell it at market value. The parcel will be combined with the developer's adjacent 6,431 square foot property to construct a mixed-use transit oriented development. The overall project is expected to deliver 120 homes, 20 percent of which will be affordable through the Multi-Family Tax Exemption Program. In addition to the residential component, 5,200 square feet of retail space will be created on the ground floor. The project will include a new public plaza and include ground level retail facing onto the space.  
The new construction will aim to achieve the LEED Silver standard for environmental sustainability. 
Facts
Opening date: Groundbreaking in September 2019, opening in 2021
Affordability: 20 percent of homes built will be affordable to families at 80 percent of area median income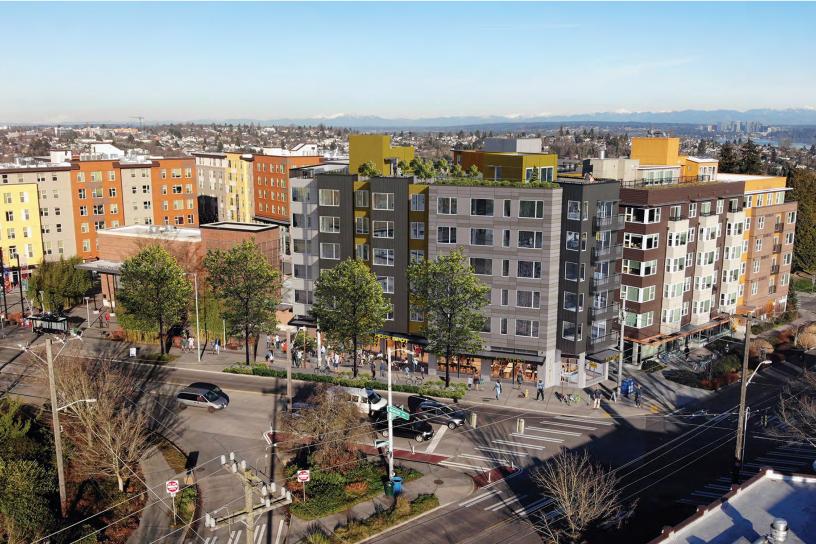 Colina will add density to a thriving neighborhood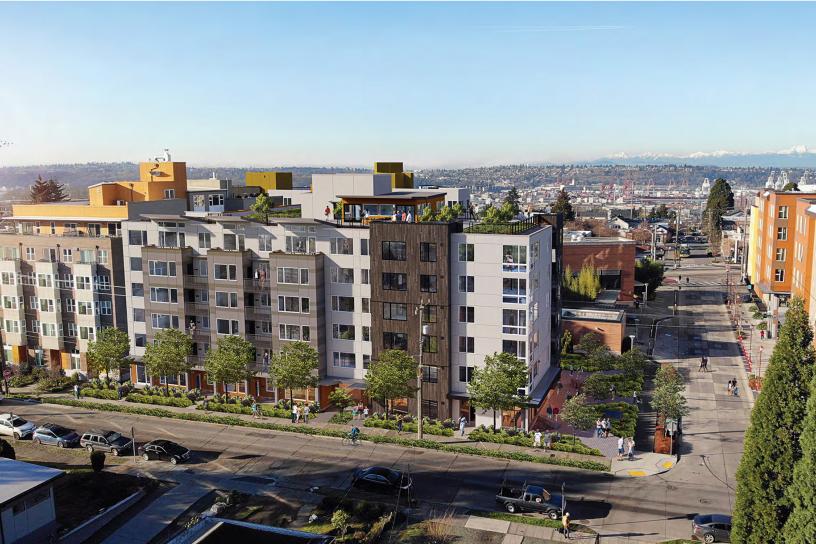 Ground floor retail will join neighborhood staples like The Station, Tacos Chukis, and Fresh Flours
A public plaza will connect more open space across from Plaza Roberto Maestas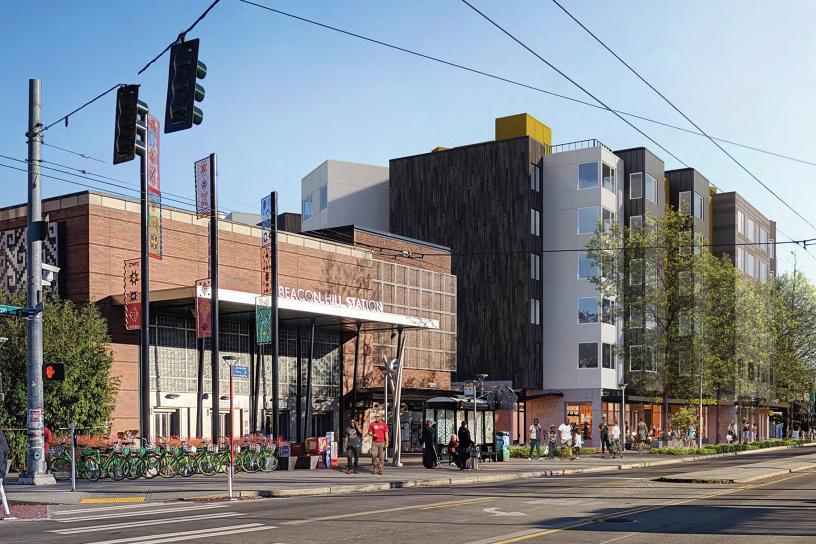 Beacon Hill Station will be the center of a vibrant urban village
Image

Image

Image

Image