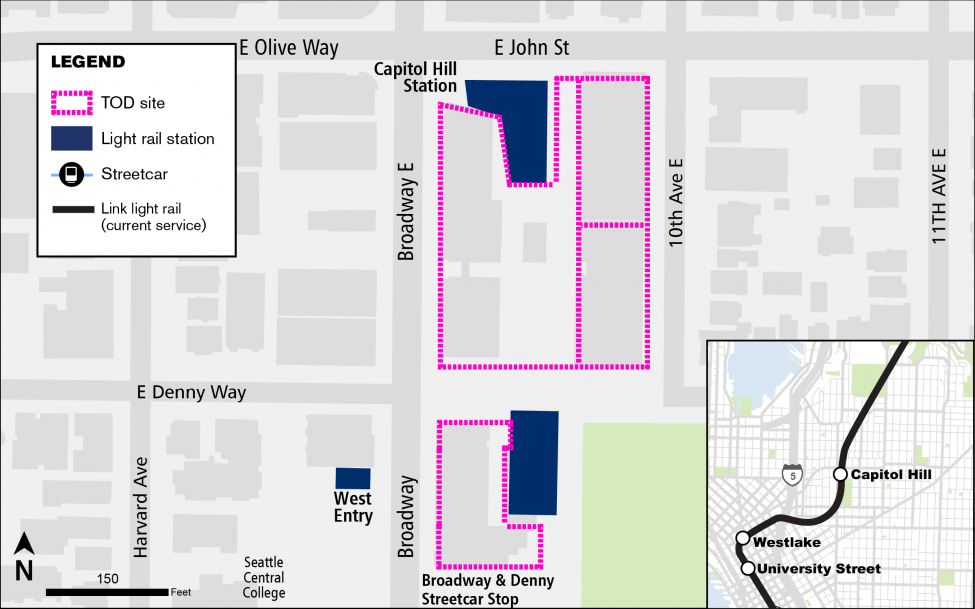 Transit oriented development construction is in full swing at the Capitol Hill light rail station.
Sound Transit engaged in an extensive community outreach process in partnership with the City of Seattle, the Capitol Hill Community Council, the Capitol Hill Chamber of Commerce, and many community groups to shape the TOD outcomes around the Capitol Hill Station. Sound Transit worked with the Capitol Hill Champion to incorporate the community's vision and priorities in the station planning and RFP process for the site.
Gerding Edlen was selected as the master developer of the Capitol Hill Station Development in April 2015 as part a competitive Request for Proposal process.  They partnered with Capitol Hill Housing to include an affordable housing component in the development. Gerding Edlen broke ground on the development in June 2018. The accepted proposal includes the construction of 428 residential units, 178 of which are to be provided as affordable housing opportunities. The street level includes approximately 30,000 sq. ft. of retail, and the entire project will include 210 underground parking spaces. 
The project also includes community amenities, such as a day care facility, public plaza, community room available to the public, and future home of Capitol Hill Neighborhood Farmers' Market.  The development will also host the AIDS Memorial Pathway project, a public art initiative "to create a physical place for remembrance and reflection." 
The development is planned to meet the requirements for LEED for Homes Platinum Certification.
Facts
Opening date: Spring 2020
Affordability: 178 units will be affordable, with 1/3 of units will be family-sized (2+ bedrooms)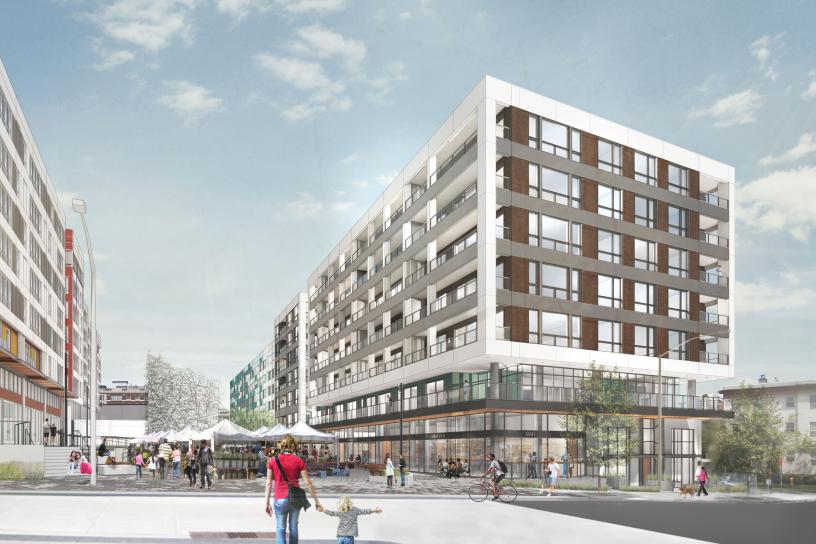 The new public plaza will host the Capitol Hill Farmers Market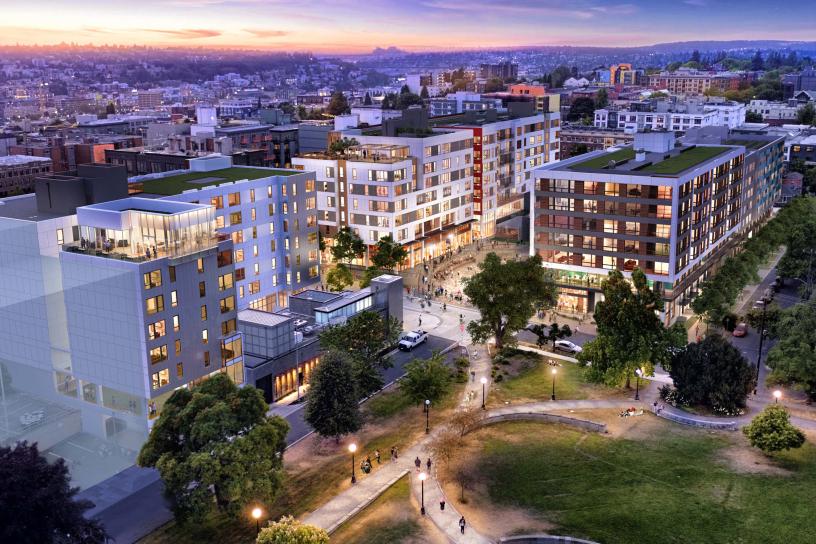 Cal Anderson Park provides neighboring green space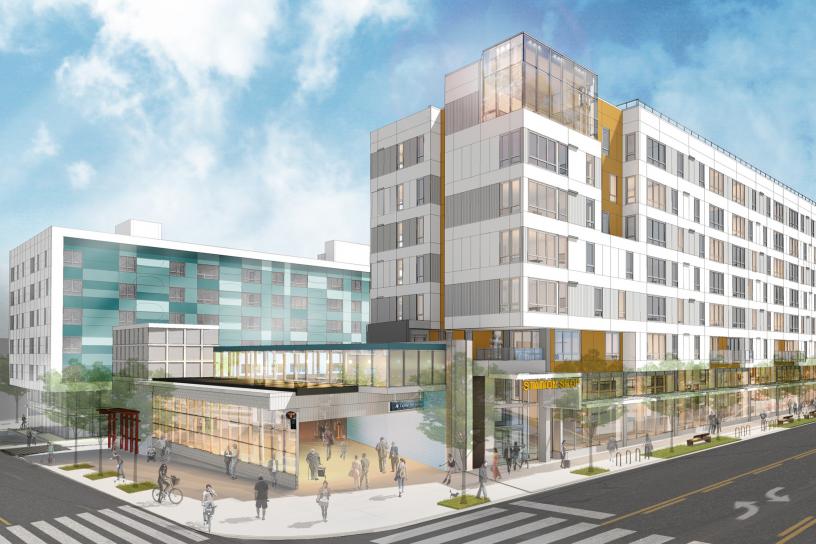 New housing and retail connect to station
Image

Image

Image