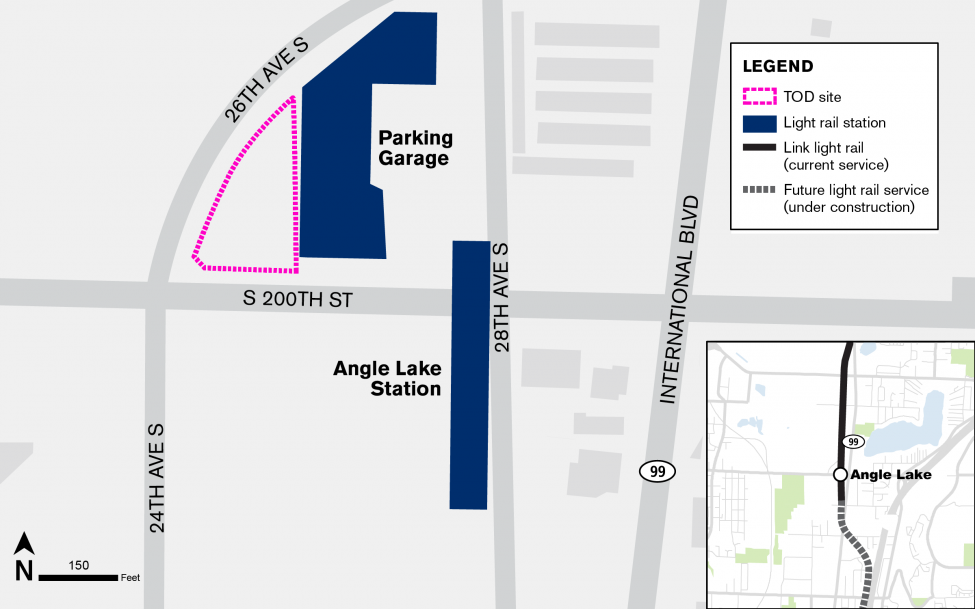 Project facts
Location: Angle Lake Station, SeaTac, WA 

Site area: ±0.77 acres 

Development partner(s): Mercy Housing NW 

Program: 130 affordable units with ground floor commercial space
---
About this project 
After Sound Transit finished building a parking garage and plaza at Angle Lake light rail station, we no longer needed an adjacent property used for construction staging. To promote transit-oriented development, we made the 33,500-square-foot property available for affordable housing developers by releasing a request for proposals in 2021. Mercy Housing Northwest was selected to build a mixed-use affordable housing project on the property.
In February 2022, the Sound Transit Board of Directors approved the key business terms with Mercy. Mercy then started securing their financing, completing their project design, and applying for permits with the City of SeaTac. After months of hard work, Mercy purchased the property from Sound Transit in November 2023 and broke ground the following month.
Construction on the Mercy Angle Lake Family Housing project is underway. Transit riders, nearby residents, and visitors will see a tower crane go up, concrete poured, and workers and equipment on the site to complete the project. Mercy expects the project to take 18 months to construct, with targeted completion in mid-2025.
Development updates 
The Mercy Angle Lake Family Housing project will deliver 130 affordable housing units to serve households earning between 30% and 80% of the area median income. Mercy will also reserve several units for tenants with intellectual and/or developmental disabilities. The Arc of King County will use the ground floor commercial space as their county headquarters, providing critical services to those with intellectual and developmental disabilities and their families.
The project is supported by Sound Transit discounting the property value, enabled by state law passed in 2015, to further the affordable housing outcome. Mercy secured financing for the project from multiple public and private sources,
including the Washington State Housing Finance Commission, King County, and the Amazon Housing Equity Fund.
Project contact
Jordan Rash
Project Manager, Transit-Oriented Development
206-553-3743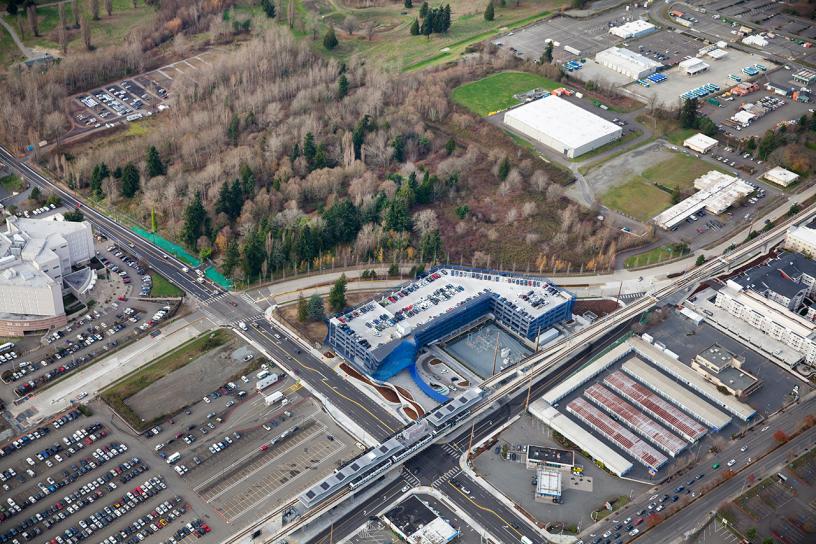 The Mercy Angle Lake Family Housing project is located adjacent to the newly completed parking garage.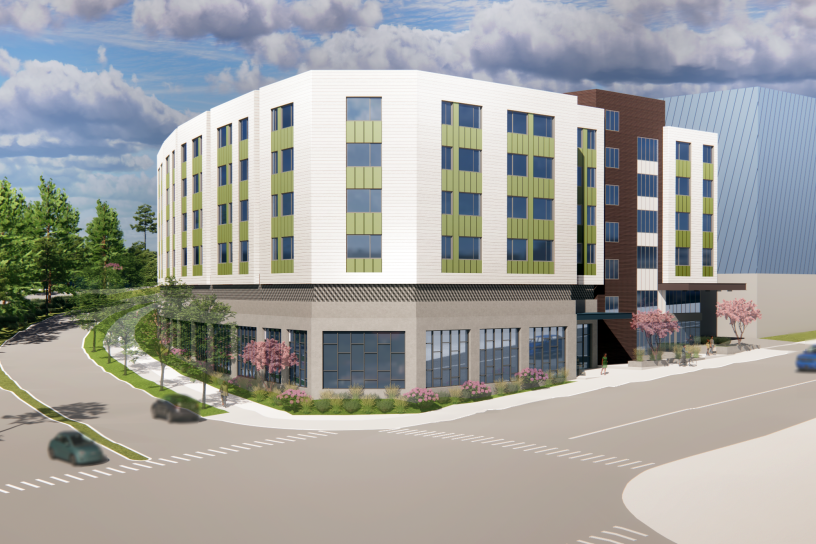 Rendering of the Mercy Angle Lake Family Housing project. Credit: Runberg Architecture Group.
Image

Image