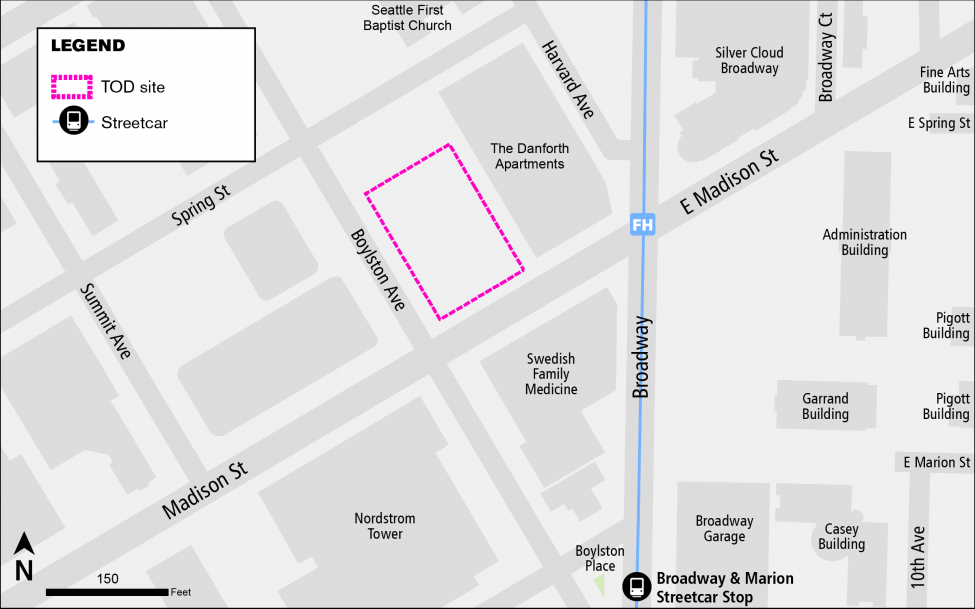 Located in the First Hill neighborhood, The Rise on Madison/The Blake House will be Seattle's first nonprofit-developed affordable housing high-rise, with easy access to the First Hill Streetcar, local bus lines and the Capitol Hill Station.
Plymouth Housing and Bellwether Housing will jointly develop the building. Plymouth will operate approximately 112 studio homes for formerly homeless seniors with on-site supportive services on floors 1-5 (The Blake House), and Bellwether will operate approximately 250 affordable studios and one-, two-, and three- bedroom homes on floors 6-17 (The Rise on Madison). The project will also include approximately 5,000 square feet of ground floor retail.
The senior population at the Blake House will have easy access to a variety of medical facilities. The building's proximity to a variety of public transportation options allows the project to offer zero residential parking stalls, helping to realize significant cost savings that support its ambitious affordability goals. The Rise on Madison/The Blake House will comply with Washington State Evergreen Sustainable Development Standards.
Sound Transit acquired the property in 2001 in anticipation of building a First Hill light rail station. The Board decided in 2005 not to build the station for cost and geotechnical reasons, but instead to serve the neighborhood by contributing to the City of Seattle's First Hill Streetcar line.  In 2018 the Board approved a no-cost land transfer of this surplused property contingent on key business terms.
Washington State Housing Finance Commission, Washington State Department of Commerce, King County Department of Community and Human Services, Seattle Office of Housing and private fundraising by Bellwether and Plymouth Housing all provide funding support for the project. 
Facts
Opening date: 2023
Affordability: approximately 360 homes, including 112 affordable to seniors making 30 percent or less of area median income, and 250 affordable to families making 60 percent or less of area median income, with at least 10 percent two- and three-bedrooms.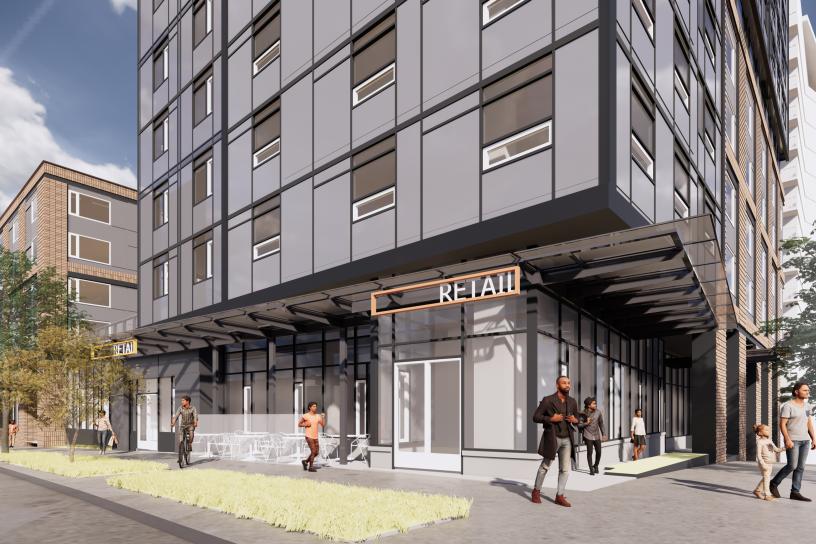 Retail will enliven the development at street level.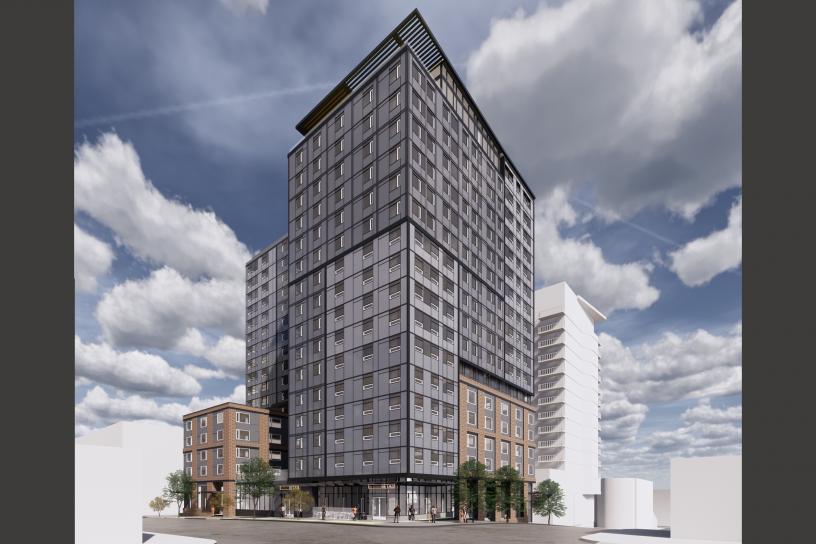 Affordable high-rise in a Seattle urban neighborhood
Image

Image