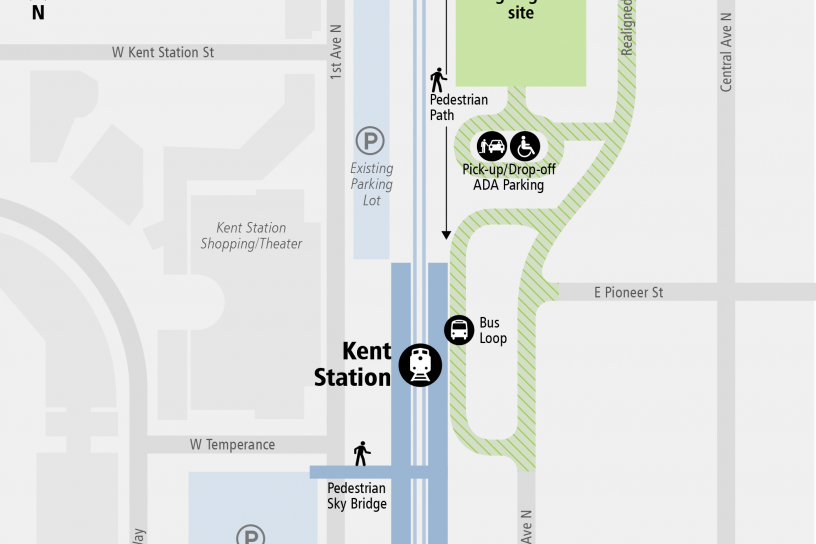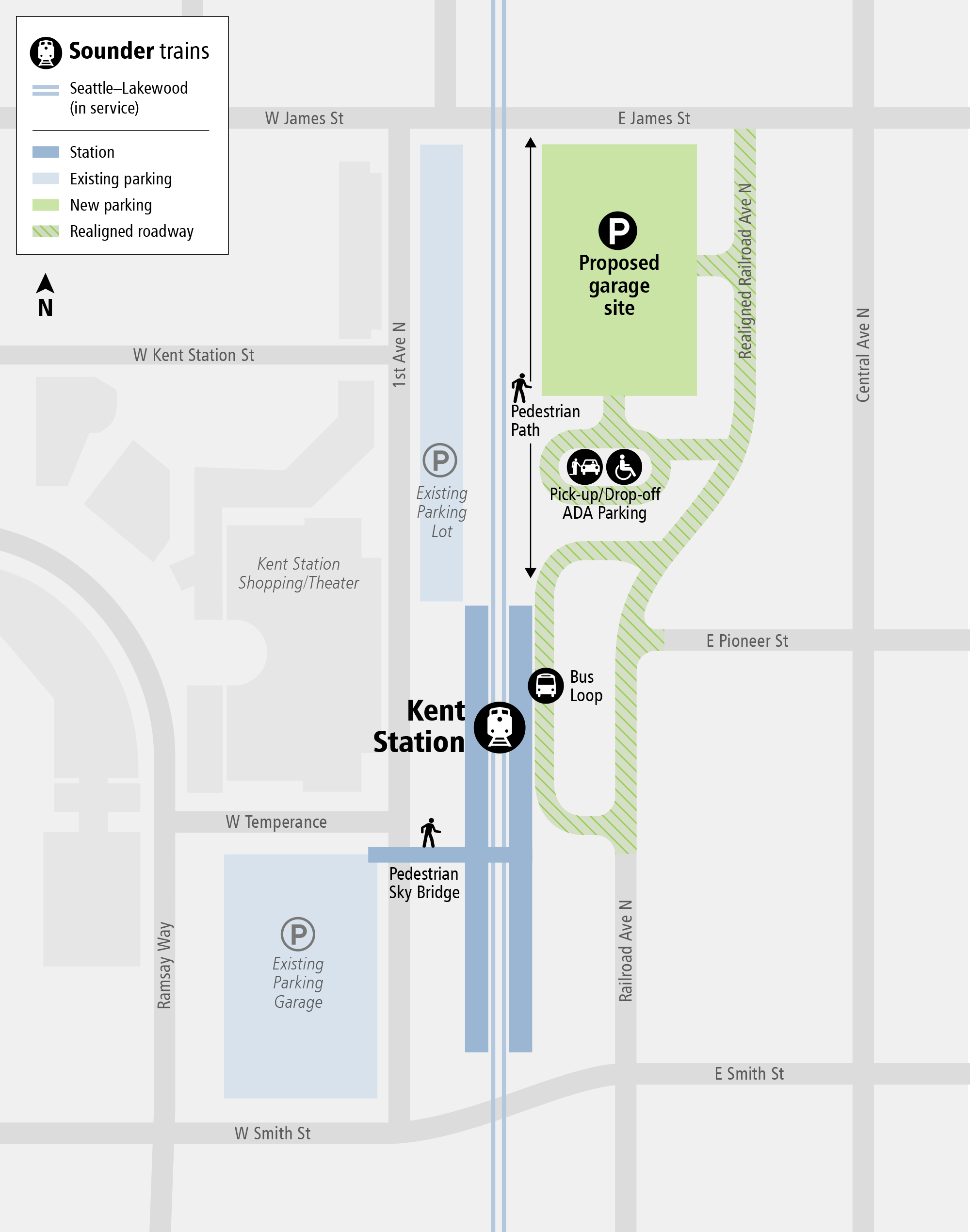 Project updates
Get the latest on this project in your inbox.
Overview
Sound Transit is expanding access to Kent Station for people walking and cycling, transit riders and drivers. Improvements include a new parking garage at East James Street and Railroad Avenue North with approximately 500 stalls, as well as pedestrian, bicycle, and transit access improvements. The garage and other improvements are expected to open in 2024. 
With two roundtrips added to the Sounder south line in 2017, 13 daily roundtrips now stop at Kent Station, with ridership growing steadily. These improvements make it easier and safer for people to commute stress-free on Sounder trains.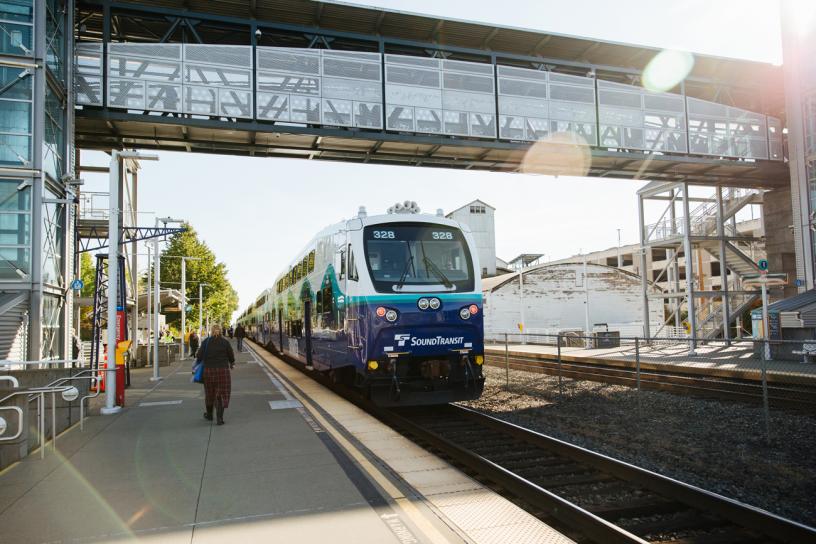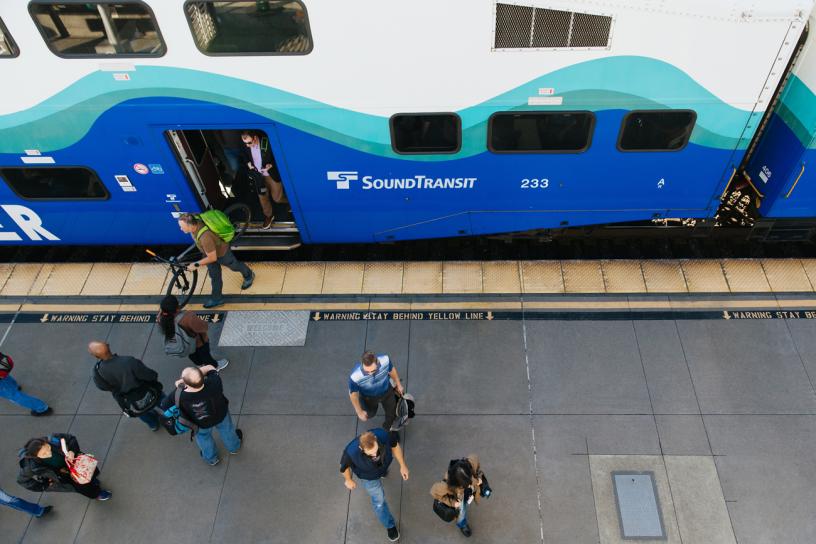 Image

Image