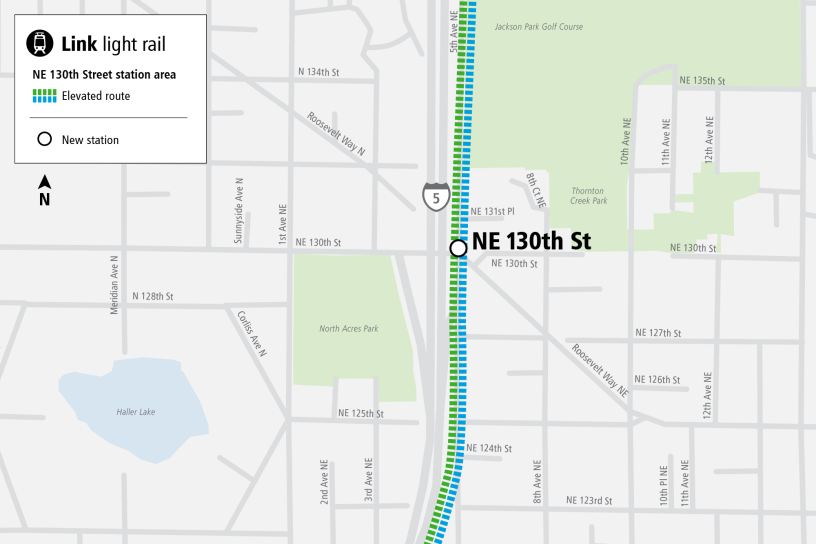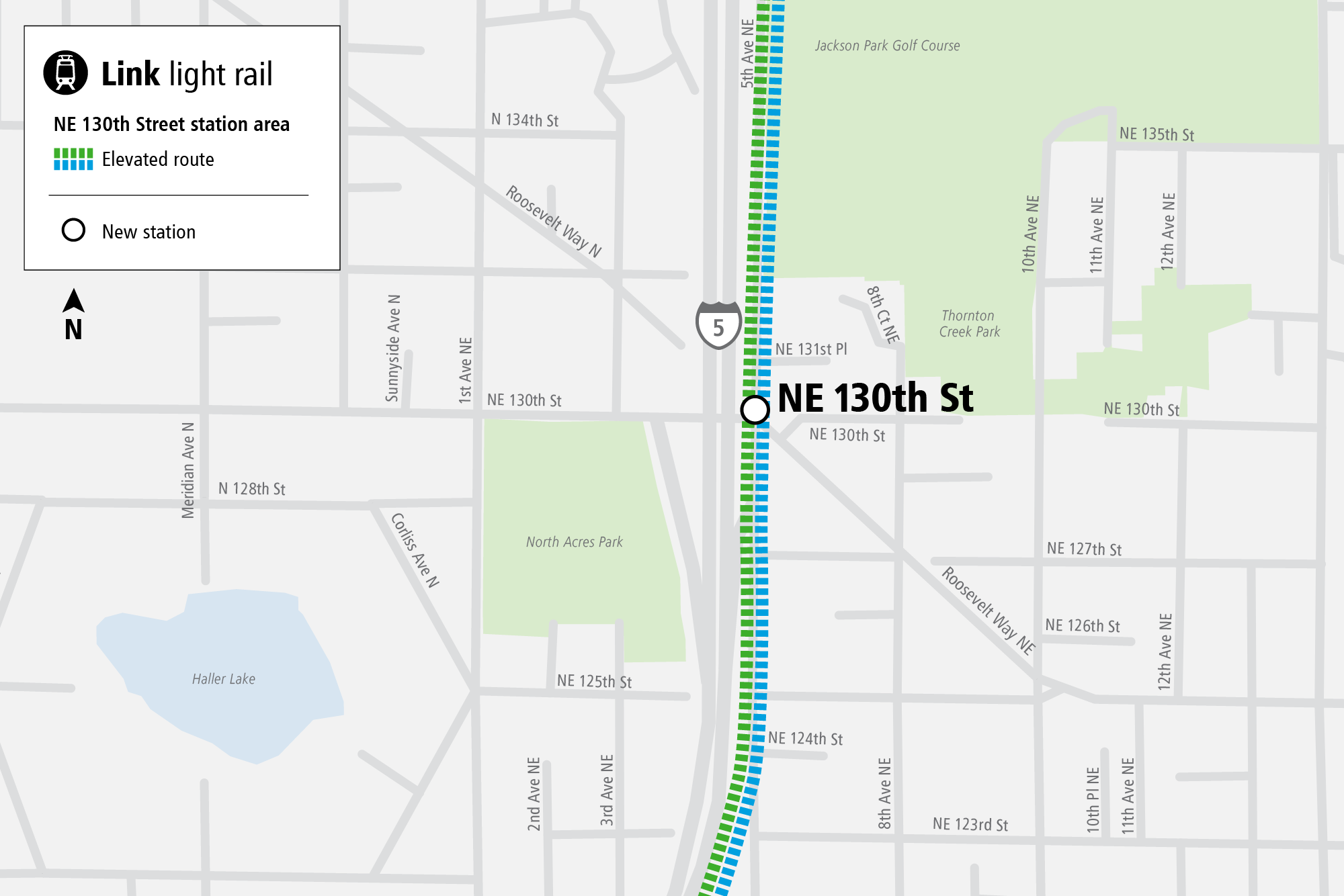 NE 130th St Infill Station project updates
Get the latest in your inbox.
Overview
In 2016, voters approved the addition of a light rail station to the Lynnwood Link Extension at NE 130th Street. The new station will serve a growing residential neighborhood between the Northgate and Shoreline South/148th stations. The NE 130th Street Infill Station is scheduled to open in 2026.
Facts
Service: Every 4 - 6 minutes during peak hours.
Travel times: NE 130th to Westlake - 15 minutes