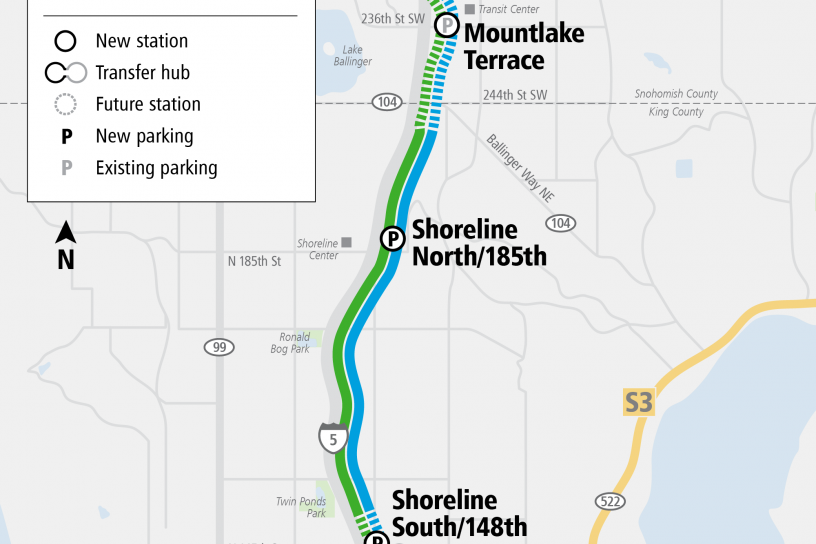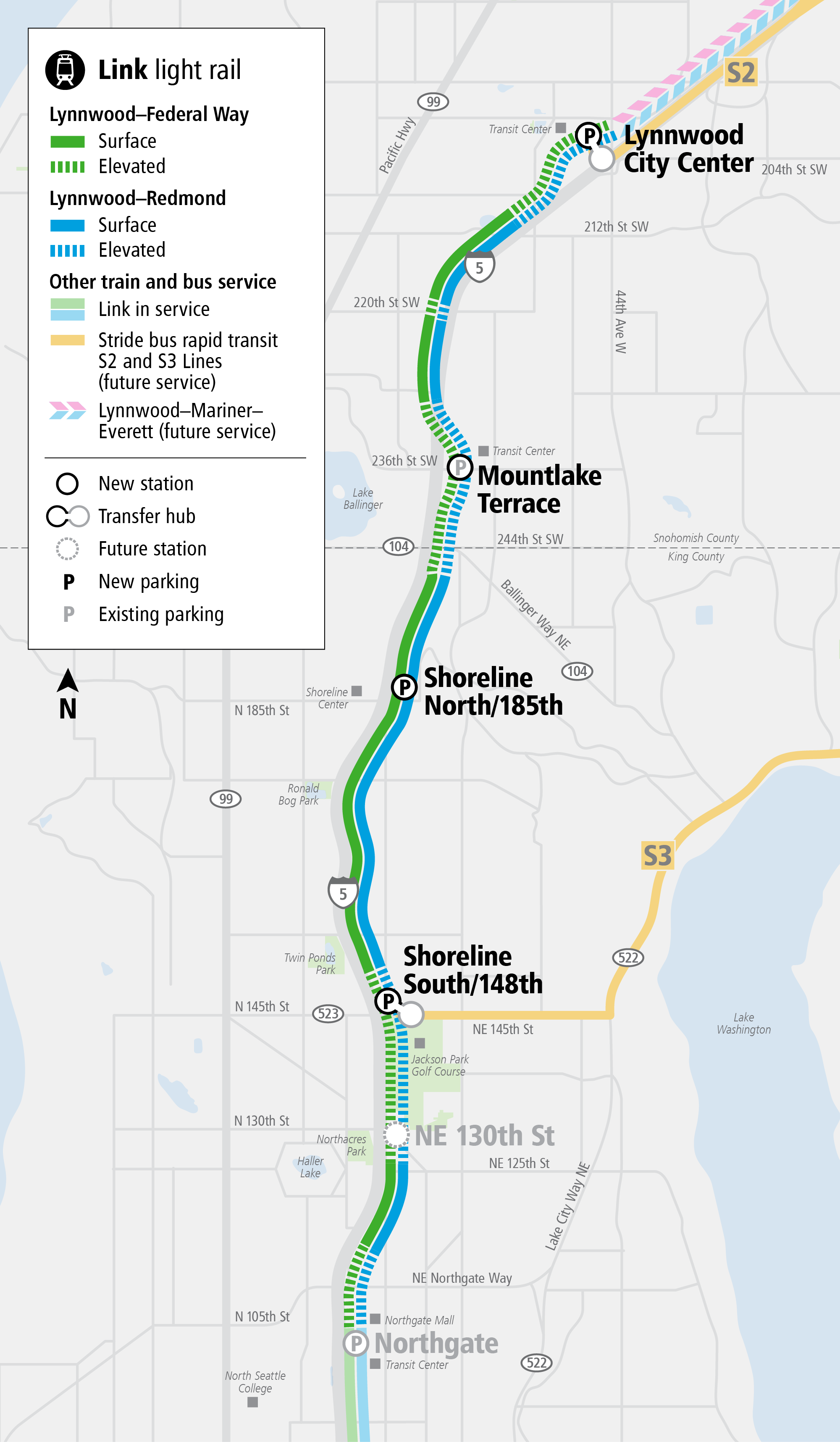 Lynnwood Link Extension project updates
Get the latest in your inbox.
Overview
The Lynnwood Link project extends light rail from Northgate into Snohomish County, serving four stations, Shoreline South/148th, Shoreline North/185th, Mountlake Terrace and Lynnwood City Center. Upon opening in 2024*, riders will enjoy fast, frequent and reliable service between south Snohomish County and the University of Washington, downtown Seattle, the Eastside, Sea-Tac Airport and more.
Facts
Open: 2024*
Length: 8.5 miles, 4 stations
Service: Every 4 - 6 minutes† during peak hours.
Projected travel times:

Lynnwood to Westlake (downtown Seattle): 28 minutes
Shoreline South/148th to University of Washington: 11 minutes
Mountlake Terrace to Bellevue Downtown: 48 minutes

Projected ridership: 47,000 – 55,000 daily riders by 2026
Lynnwood Transit Center Web Cam

Mountlake Terrace Transit Center Web Cam
*April 2023 update: Work is ongoing to identify new opening timelines for four light rail projects in construction, including the Lynnwood Link Extension. This project is currently trending toward a summer or fall 2024 opening timeframe. 
†After full East Link project opening, currently expected in 2025. Initial Lynnwood Link service will operate as an extension of the 1 Line only. Frequencies will increase when the full 2 Line opens between Lynnwood and the Eastside.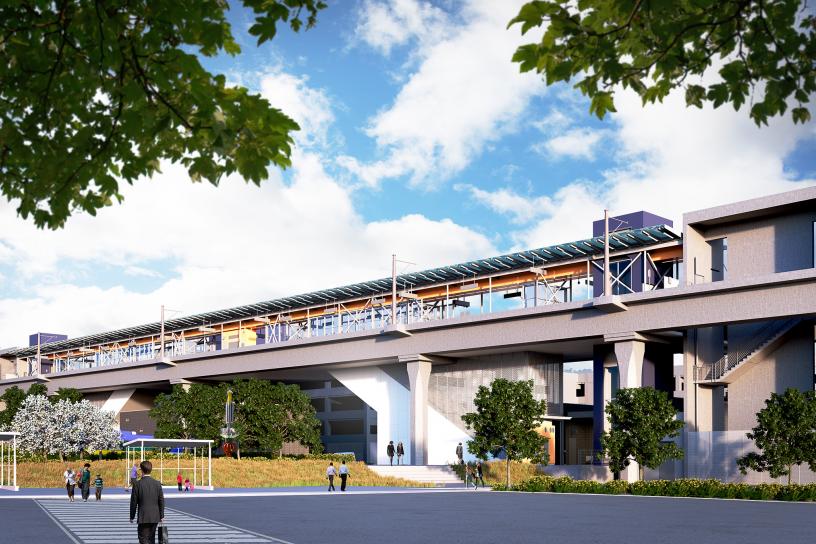 Lynnwood Station
Lynnwood City Center is the final stop until light rail extends to Everett.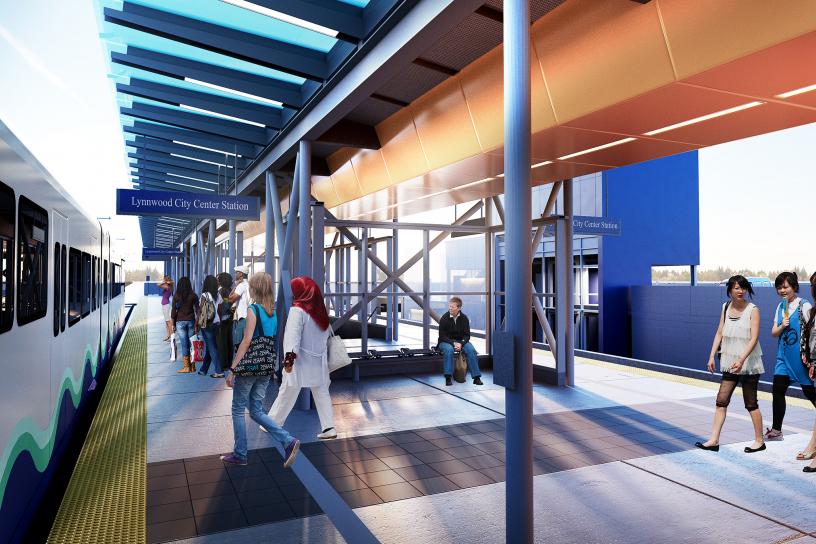 Lynnwood Station
Seattle from Lynnwood will take 28 minutes.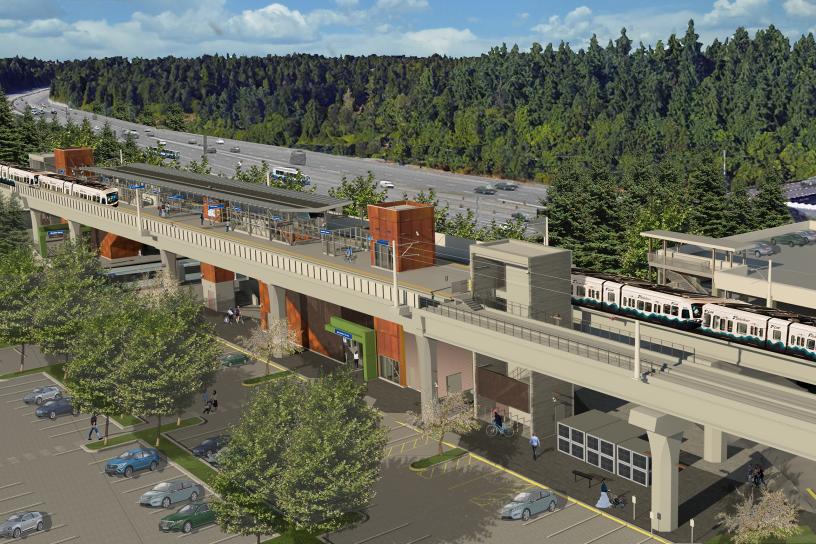 Mountlake Terrace
The Mountlake Terrace station is adjacent to the transit center and garage.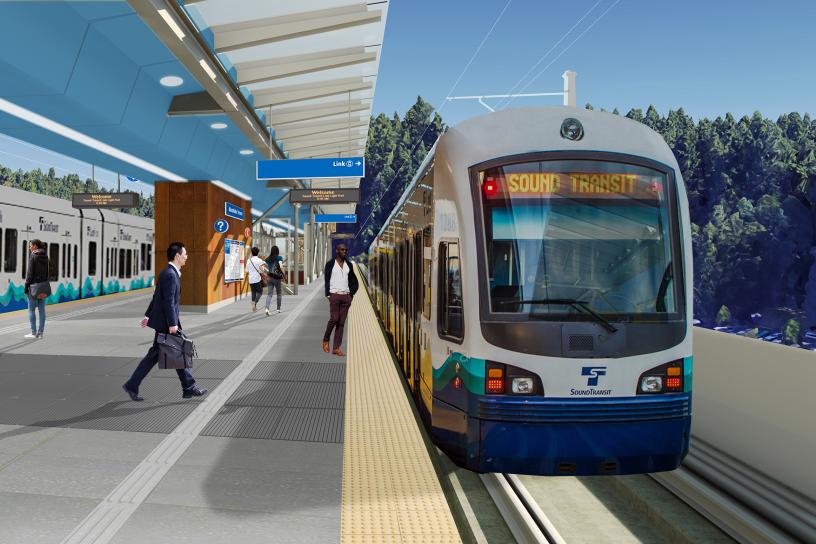 Mountlake Terrace
Bellevue from Mountlake Terrace will take 48 minutes.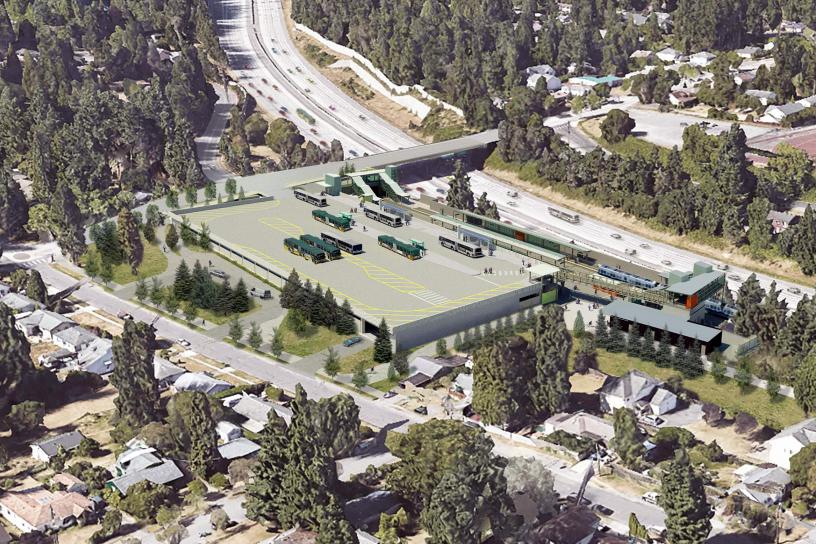 Shoreline North/185th
Local buses will bring Link riders to stations.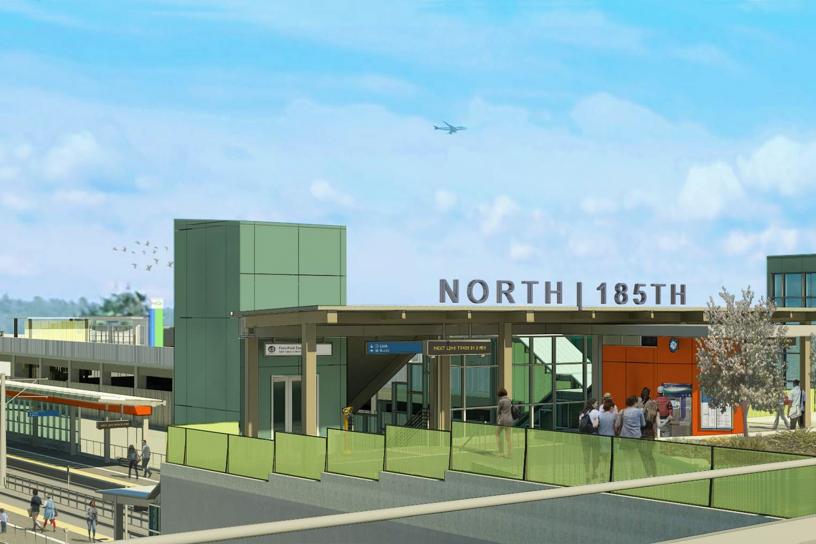 Shoreline North/185th
Trains arrive every 4 – 6 minutes during peak hours. 
Shoreline North/185th
Lynnwood from 185th will take just 7 minutes.
Shoreline South/148th
Stride BRT will connect north lake Washington communities to this station.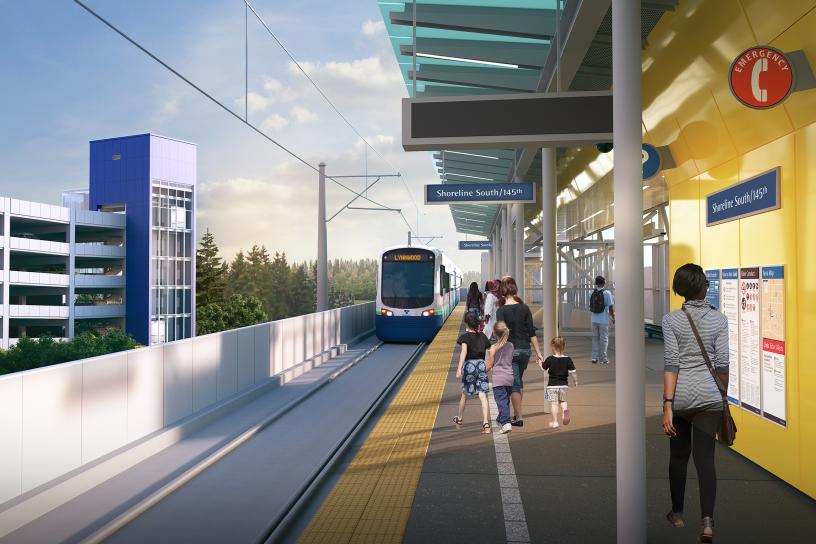 Shoreline South/148th
Get to the Husky game in just 11 minutes from Shoreline South.
Image

Image

Image

Image

Image

Image

Image

Image

Image