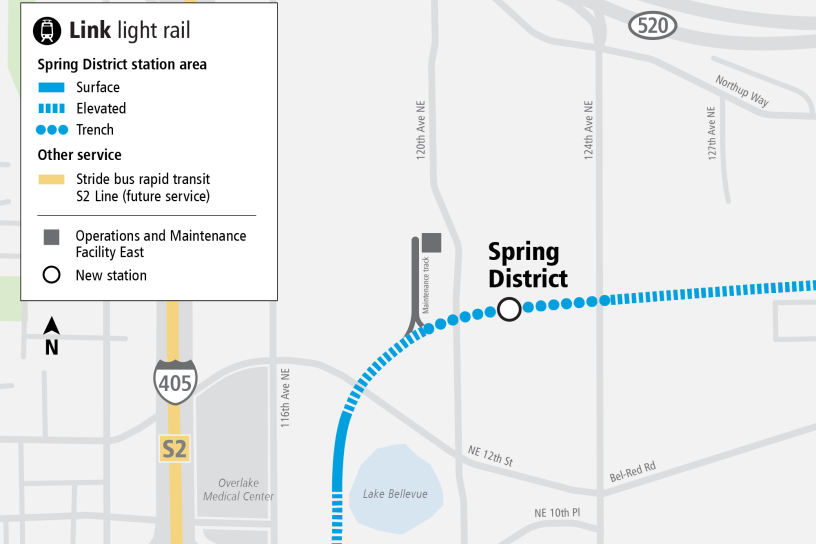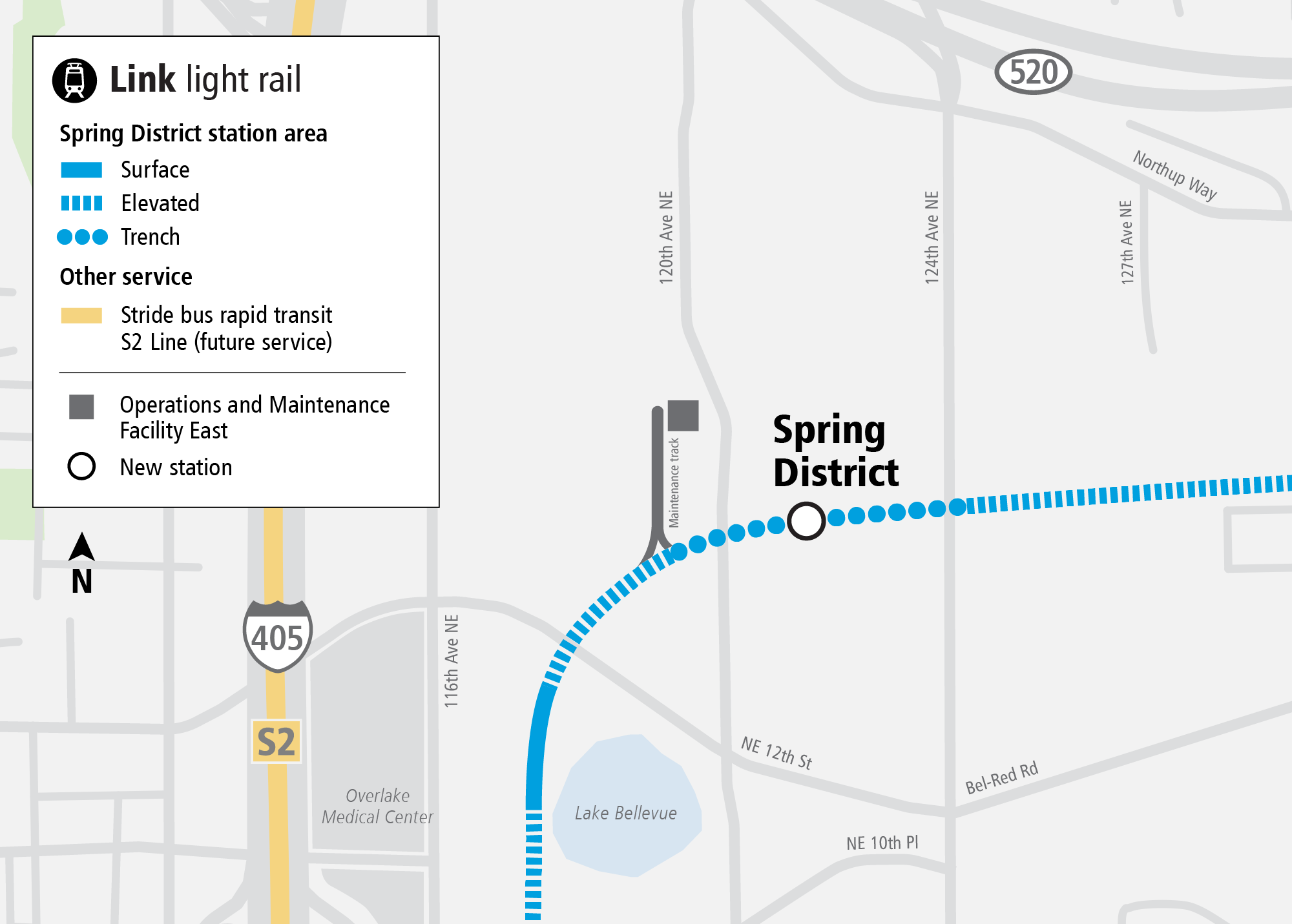 Project updates
Get the latest on this project in your inbox.
Overview
This station is located at the hub of the dynamic, growing, mixed-use Spring District neighborhood. Transit oriented development, including housing, jobs and retail anchored this open-air station located below street level.
Travel time: Spring District to Redmond Technology - 6 minutes
Station art
PROJECT: Station Platform Walls
ARTIST: Louie Gong (Seattle, WA)
DESCRIPTION: Gong is creating an environment for the station platform, with tile patterns for its walls overlaid by two long sinuous, cut-metal creatures. Inspired by the Northwest native and Chinese artwork of his ancestry, Gong's creatures suggest dragons. Up close, patrons will see that the dragons' bodies are filled with shapes and images drawn from plants and animals, native history, and the contemporary urban landscape.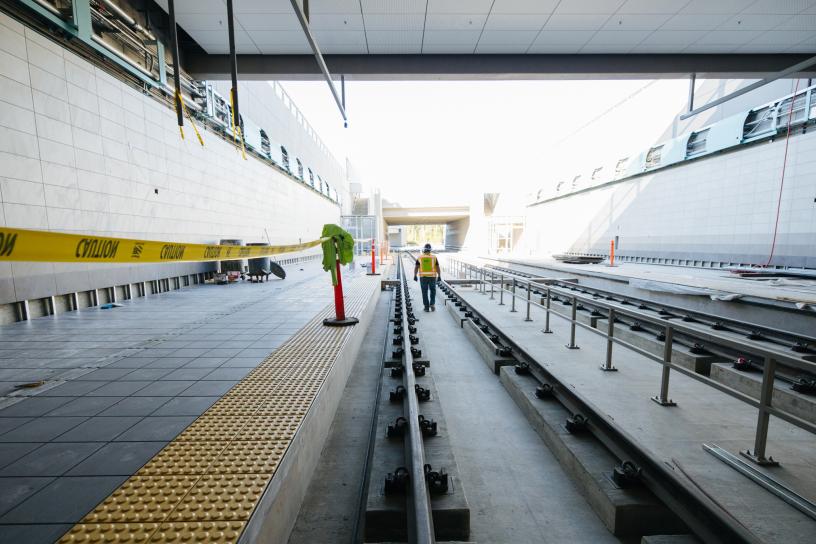 Spring District Station construction
Located between 120th Ave NE and 124th Ave NE, the station's open-air platforms are below street level.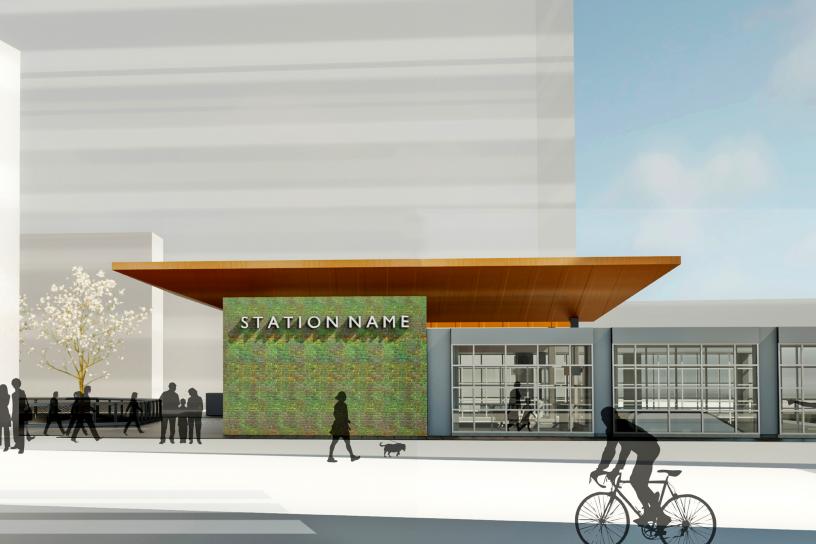 Spring District Station sideview
It will be a 13-minute ride to downtown Redmond when that extension opens in 2024.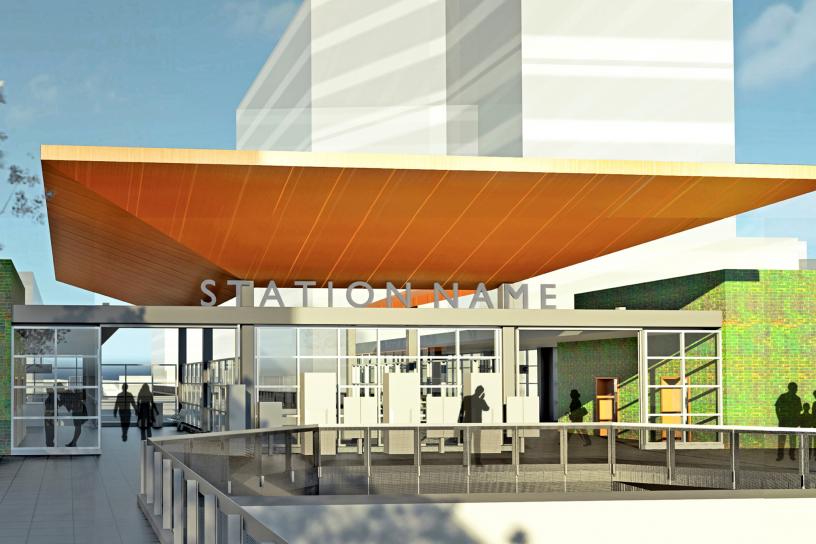 Spring District Station awning
The dramatic station awning reflects the excitement of the growing Spring District.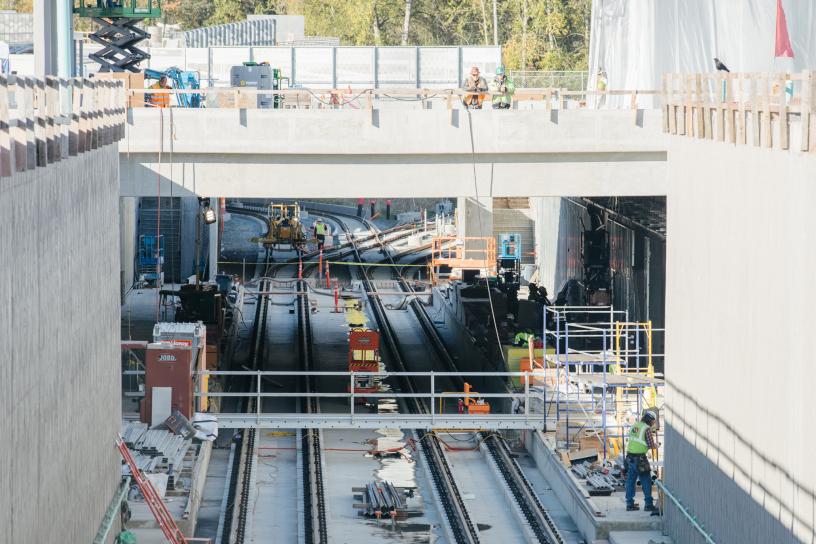 Spring District Station track construction
The tracks are getting ready for service to start in 2023.
Spring District Station neighborhood
Light rail service has attracted companies such as Facebook to locate here.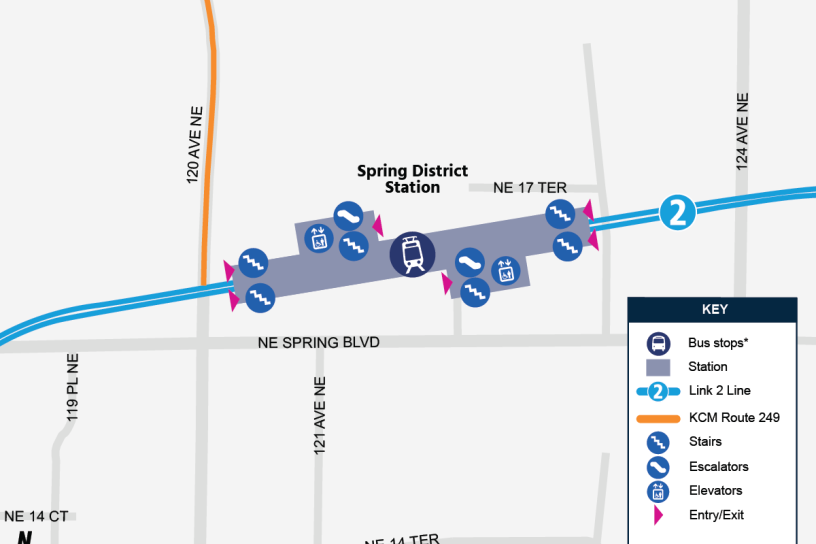 Site map for Spring District Station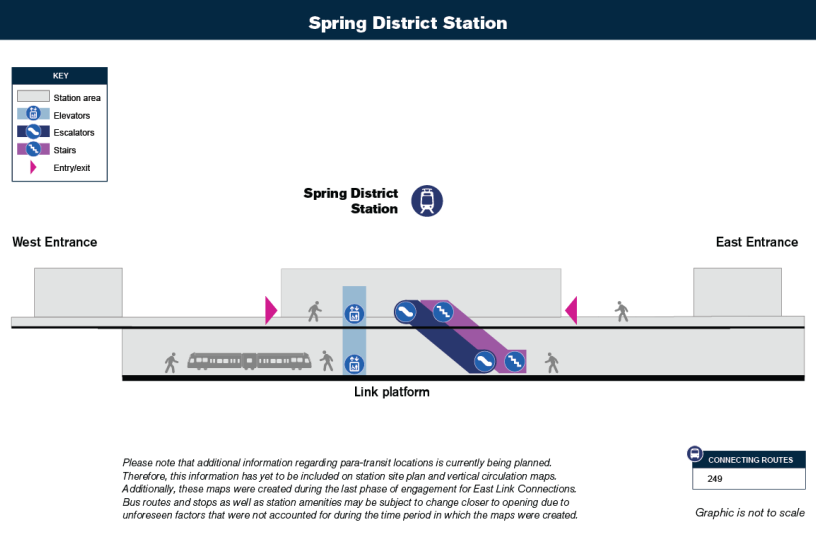 Vertical Circulation Map for Spring District Station
Image

Image

Image

Image

Image

Image

Image