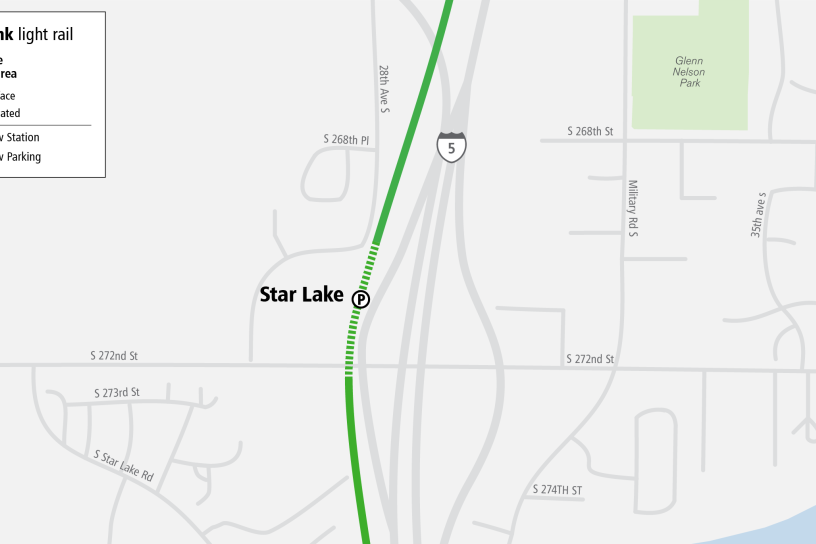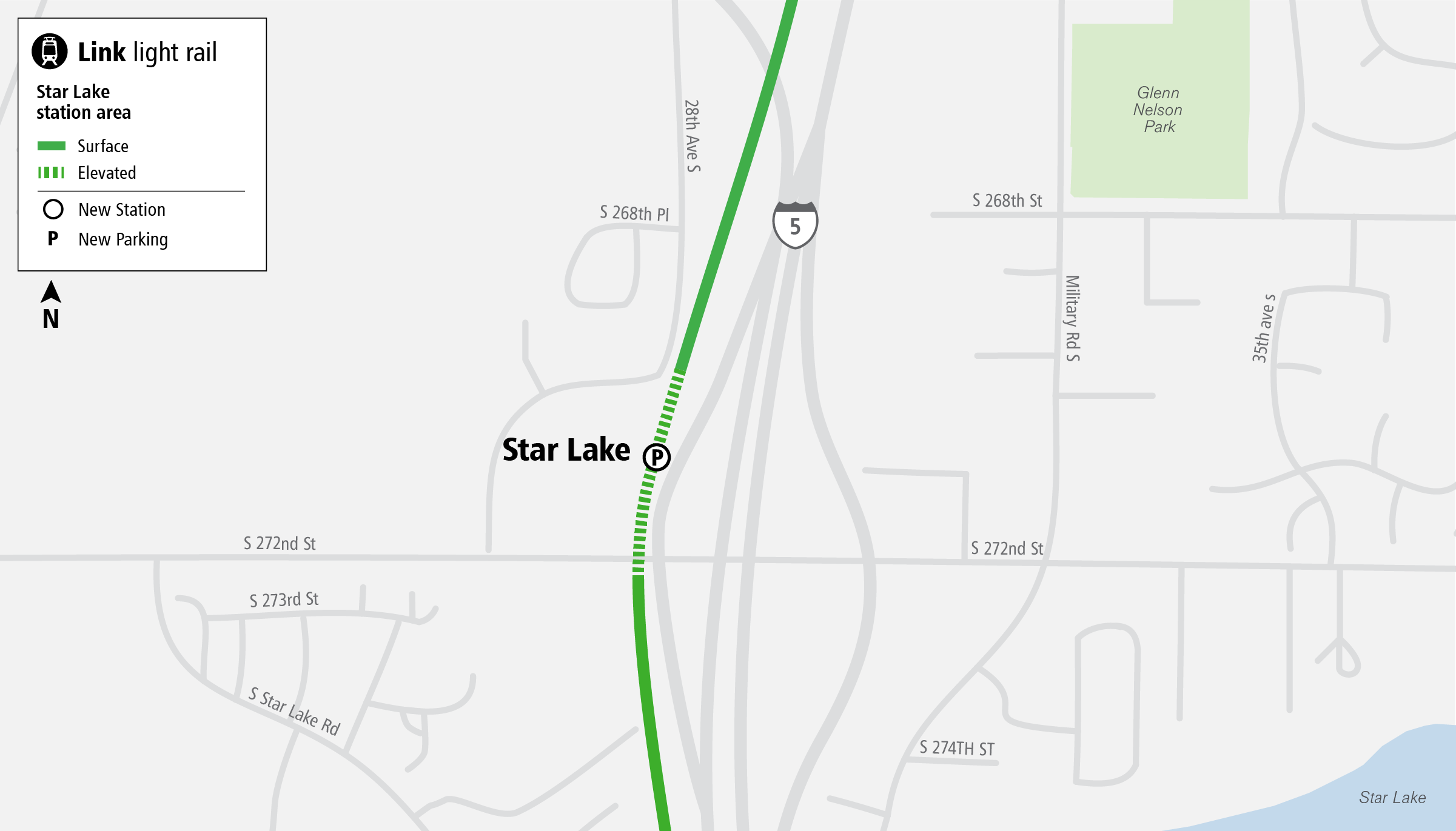 Get the latest in your inbox.
Overview
Star Lake Station is located on 272nd near 26th Avenue and features a 1,100-space garage that replaces surface parking. A rebuilt portion of South 272nd Street improves vehicle/ bus access to the station. Portions of 26th Avenue South and 28th Avenue South feature new sidewalks with landscaping. Improvements include a pedestrian/bicycle path to the station plaza and connections to the existing freeway bus stop.
Learn more about the project and subscribe to email updates: soundtransit.org/fwlink
Travel Time: To Airport - 3 mins. To Downtown (Stadium) 42 mins.

Station Art: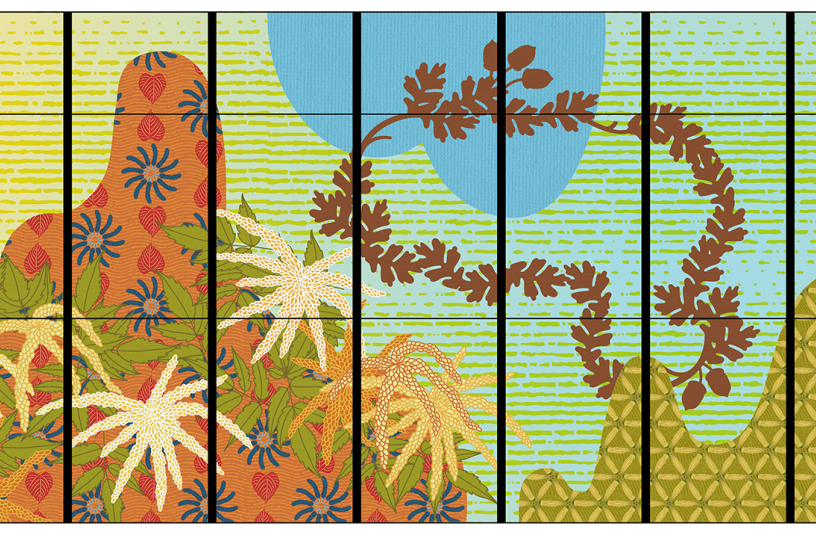 Star Lake Art
Credit: Tory & Eroyn Franklin, glass artwork on the platform
Image