Federal Way Link Extension project updates
Get the latest on this project in your inbox.
Subscribe

Star Lake Park and Ride closes March 22 to make way for the construction of our new Link light rail station and garage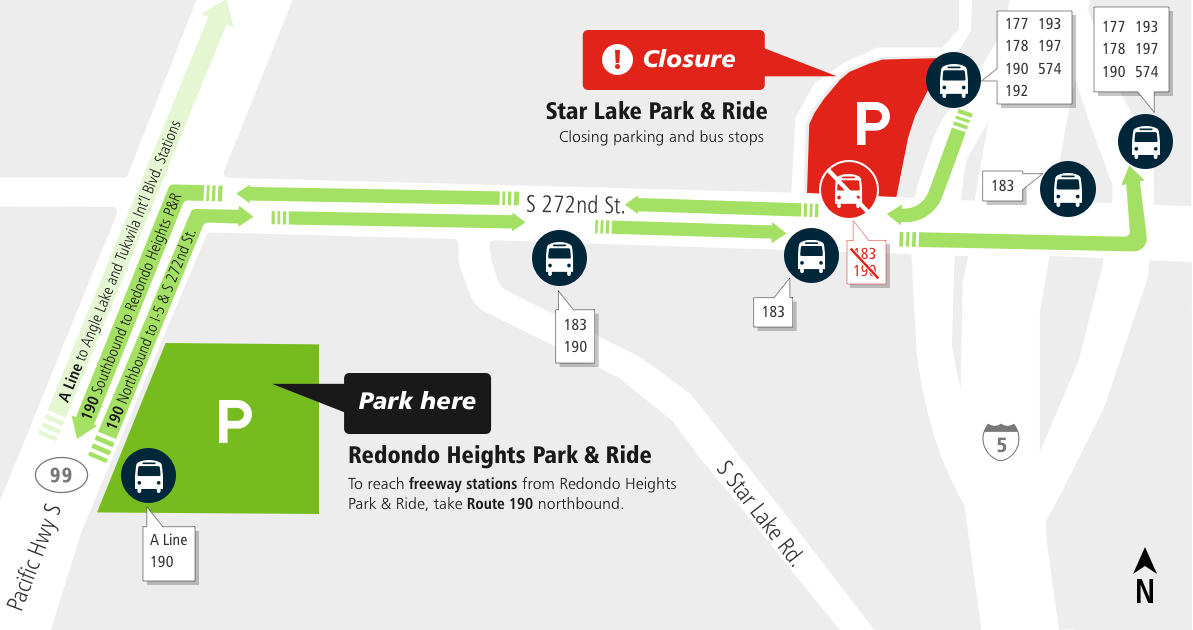 Overview
This project extends light rail from Angle Lake Station in the city of SeaTac to the Federal Way Transit Center. The 7.8-mile extension includes three stations in Kent/Des Moines near Highline College, South 272nd Street and the Federal Way Transit Center. All three stations add parking for a total of 3,200 spaces along the route.
Phase
Pre-construction
Facts
Open: 2024
Length: 7.8 miles, 3 stations
Service: Every 6-8 minutes in peak hours
Projected travel times:

Federal Way Transit Center to Sea-Tac Airport: 15 minutes
Kent/Des Moines to downtown Seattle: 42 minutes

Projected ridership: 29,000 – 34,000 daily riders by 2026
Region
South Sound
Follow the Link route from Angle Lake to Federal Way.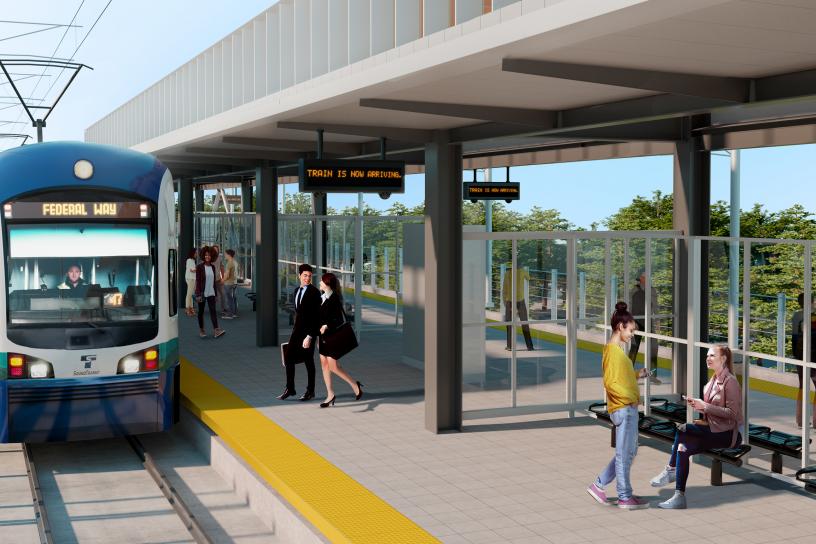 Canopy coverage on platform means riders stay dry while enjoying lots of natural light.
A new street with wide pedestrian paths connects Kent/Des Moines station to Highline College.
A new 30th Ave South provides easy drop-off and pick-up at Kent/Des Moines station.
The South 272nd Street station runs alongside a new parking garage.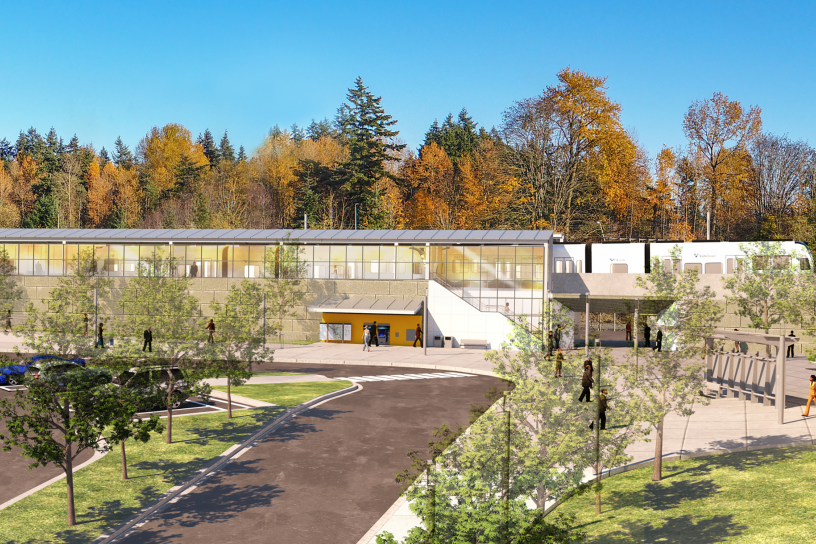 Local bus service will bring riders to the South 272nd Street station.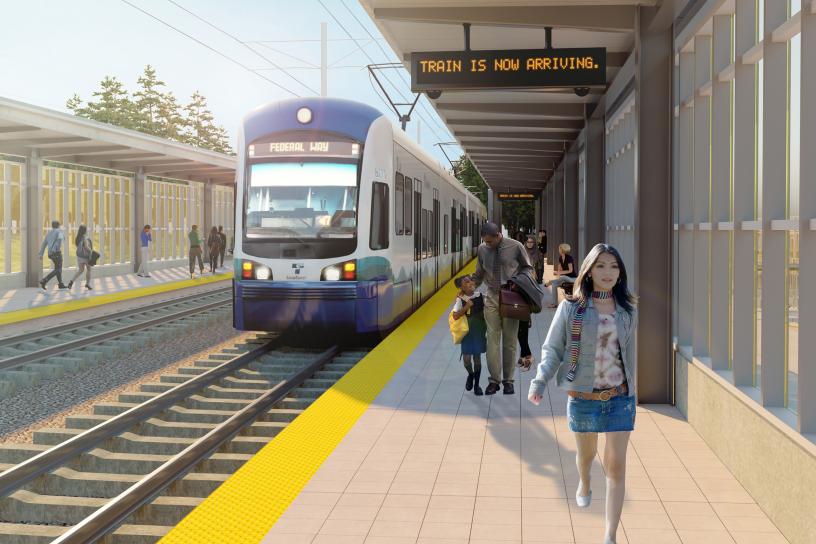 Ride Link from the South 272nd Street station to Sea-Tac Airport in 10 minutes.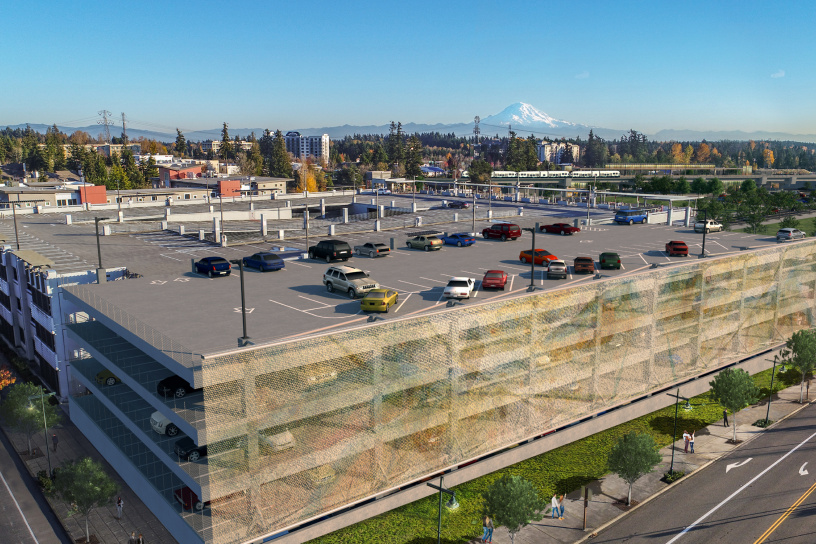 An art screen along the new Federal Way garage expansion enhances this view from Town Square Park and Federal Way Performing Arts and Events Center.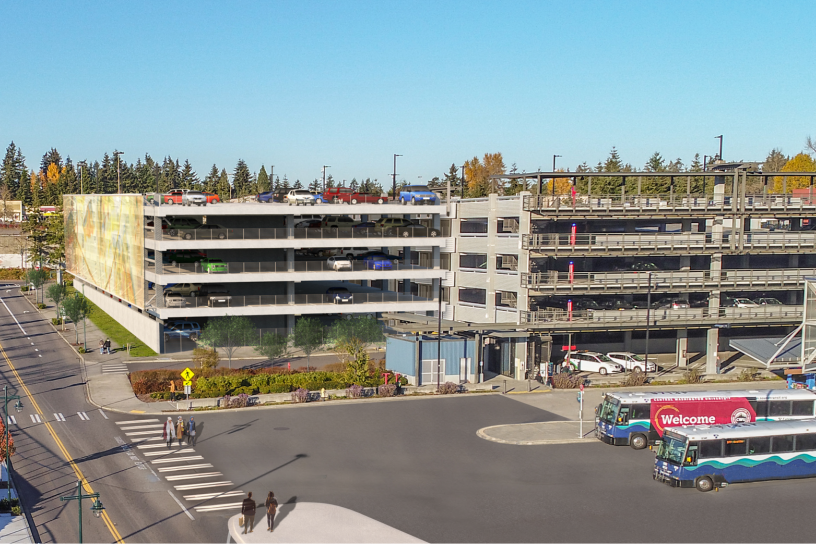 Local buses and additional parking provide easy connections to the Federal Way Transit Center station.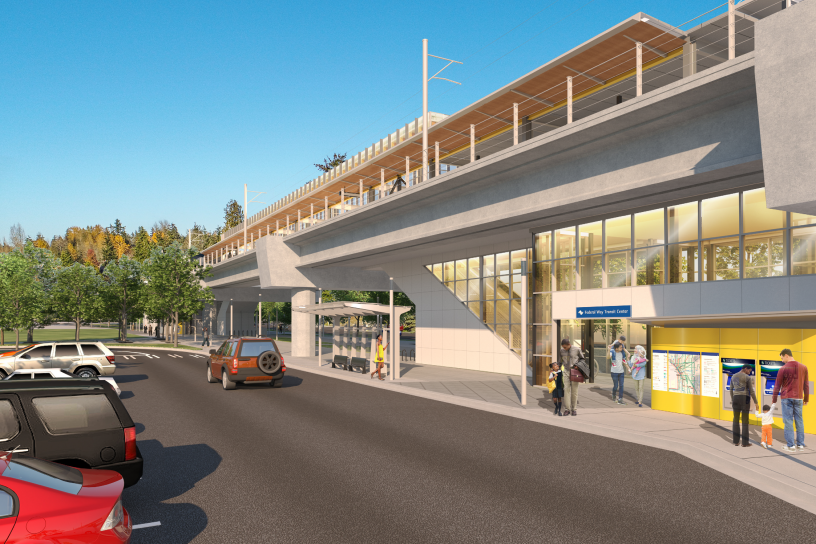 Pick up and drop off is easy at the new, elevated Federal Way Transit Center station.
Image

Image
Image
Image

Image

Image

Image

Image

Image