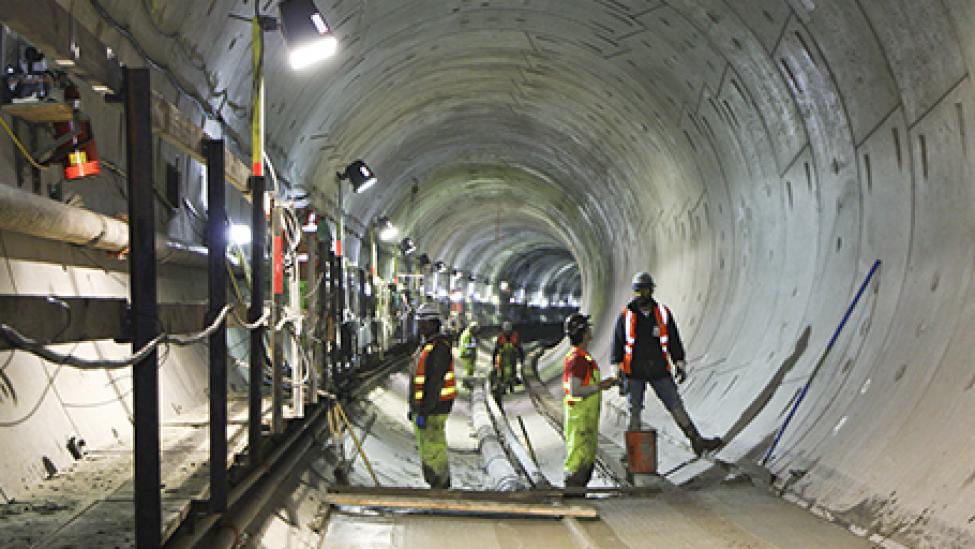 9 quick facts about how U Link was built
Body
Building the University of Washington and Capitol Hill light rail stations and the 3.15-mile tunnels from downtown Seattle was an amazing undertaking.
Here's a few quick facts that make U Link amazing:
To get from downtown Seattle to Capitol Hill, a tunnel boring machine had to dig just 15 feet under busy I-5.
The 10-foot-thick University of Washington Station floor required about 7,000 cubic yards of concrete, 20,000 linear feet of electrical conduit and a million pounds of rebar.
The bright red construction crane that worked for years on the Capitol Hill Station was strong enough to lift the equivalent of 11 railroad cars.
Over 30,000 square feet of tile were used in the University of Washington Station.
The deepest part of the U Link tunnels is 300 feet under Volunteer Park on Capitol Hill.
The University of Washington Station platform holds up to 1,500 passengers—perfect for game day at Husky Stadium.
A tunnel boring machine dug just 15 feet under the waters of the Montlake Cut.
Permeable pavement throughout the University of Washington Station reduces the potential for flooding and cleans stormwater before entering Puget Sound.
The 10-foot-thick station floor at Capitol Hill required about 6,000 cubic yards of concrete.