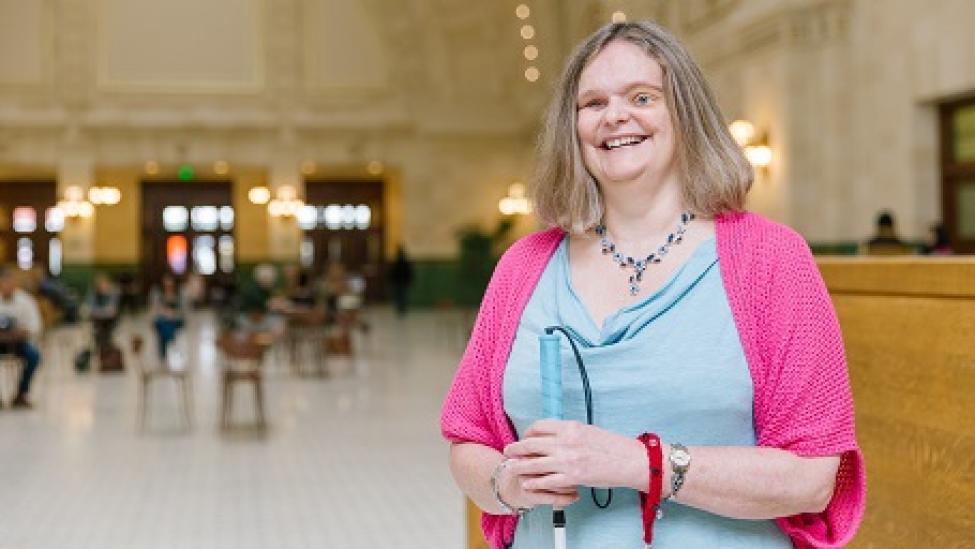 Inside Sound Transit: Accessible for all
Body
As Sound Transit celebrates the 28th anniversary of the Americans with Disabilities Act today, we meet Sound Transit's Manager of Accessible Services, Donna Smith.
It's the latest in our regular series introducing you to the people who work here at Sound Transit trying to make it easier for you to get to where you work, live and play every day.
Smith, 59, grew up in Jackson, Miss., and lived and worked in Washington D.C. for the past 16 years before recently moving to the Seattle area to work for Sound Transit.
Q: What do you tell your friends you do for work?
A: I work across departments within Sound Transit to help make sure that our transportation services are accessible as they can be for everyone who wants to ride, including people with disabilities.
Q: What's your passion outside of your job?
A: It's a toss-up between music and books. I have very eclectic taste in both. I enjoy going to concerts and an audio book is only as far away as my iPhone.
Q: What attracted you to work at Sound Transit?
A: Sound Transit has a very progressive approach to inclusion for everyone and I knew that I would not have to spend my time here trying to think up very clever ways to get the agency to comply with the minimum requirements of the ADA. It is an opportunity for me to finish out my career working with an agency who wants to really get it right.
Q: How do you get to work?
A: I ride the 550 ST express bus. It's practically a door-to-door service for me!
Q: What three things would you take with you to a desert island?
A: Well, first of all, I'd never go to a desert island, but if it was inevitable, I'd take water, energy bars and blankets. I'm nothing if not practical!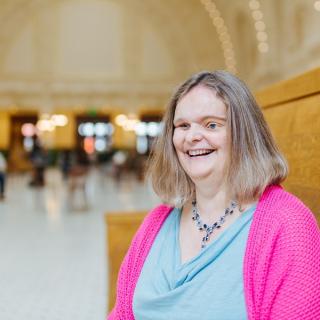 More on Accessibility at Sound Transit
All Sound Transit buses, trains and facilities are fully accessible. For more information or help planning your trip, visit our Accessibility page or email us at accessibility@soundtransit.org .