Beat the Seattle Squeeze: simple tips for taking the train or bus
Body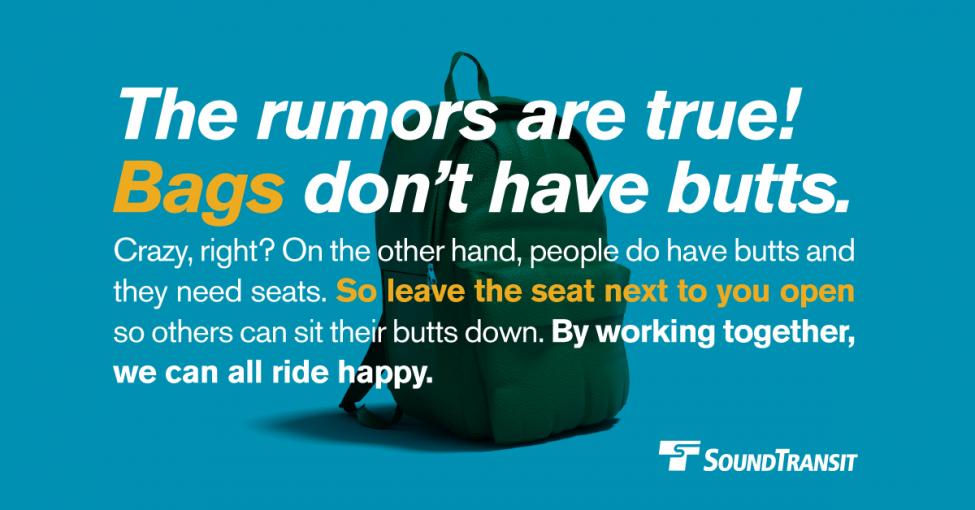 How you get around Seattle changes forever tonight when the Alaska Way Viaduct closes. 
Million of riders have discovered Link light rail and Sounder commuter rail as some of the best ways to get to where you work, live and play in our region. 
With the viaduct coming down and major traffic disruptions on the horizon, we're expecting even more riders discovering our trains for their commute. 
Check out this story for more information on Sounder and Link options, including which trains have the most room to ride today.
Now more than ever, it's vital that we all follow some simple rules to make our trips on crowded trains easier for everybody.
Transit tips for a better ride
This week we began rolling out posters, like the backpack reminder above, on board Link trains reminding our fellow riders about some basic transit tips to be a good rider.
You'll also see them rolling out on Twitter and Facebook - retweet and share today!
We know you've experienced it - one rider wearing a backpack taking up enough room for two. Riders clogging the door areas when there's room at the ends and center of the trains. Rolling your eyes at the person who just can't wait for their phone call (and talks loud enough for everyone else to hear).
If we can all follow a few simple rules for riding, we'll have a better trip:
To the backpack wearer. Please take off your backpack to avoid playing "whack-a-mole" with the people sitting down and make more room for the rest of us. Put it between your feet.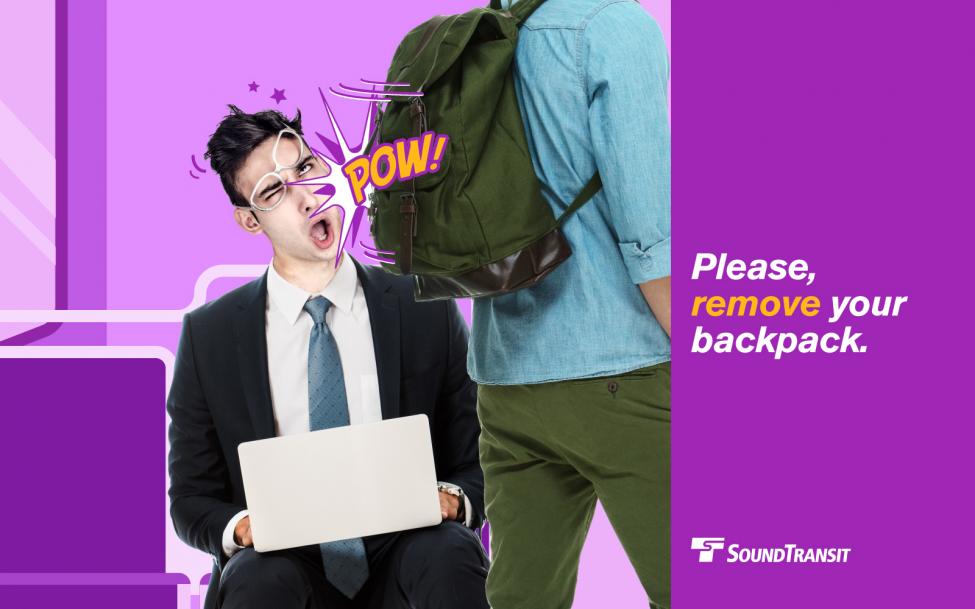 To the seat taker. Bags don't have butts, but people do. So leave the seat next to you open so others can sit their butts down.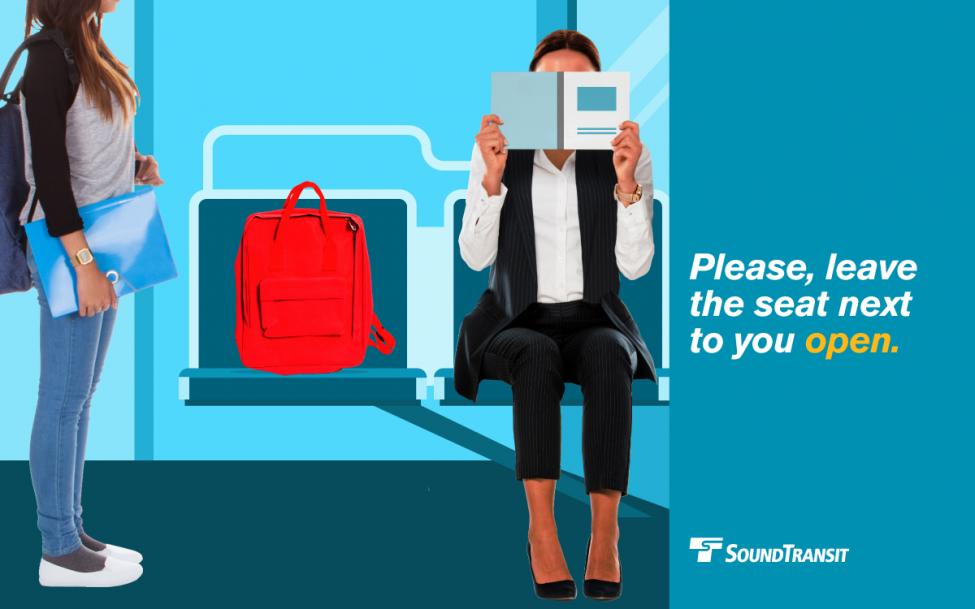 To the cell-phone talker. We get that this is a really important call, but other riders would love it if you talked quietly or saved your call for later.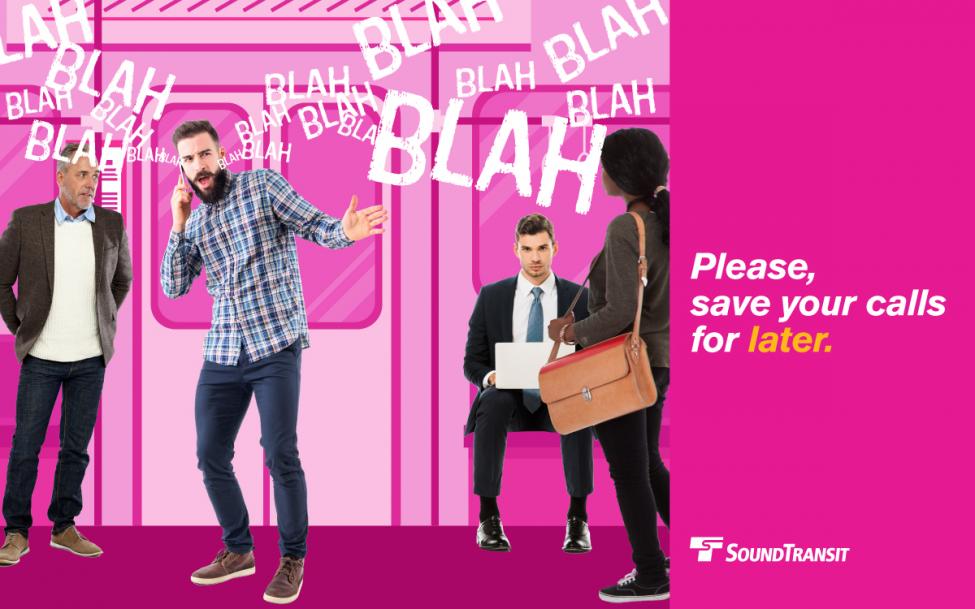 We know the trains and buses are crowded and could be even more so over the coming weeks. These tips will help us all ride happy.
Thanks for riding!