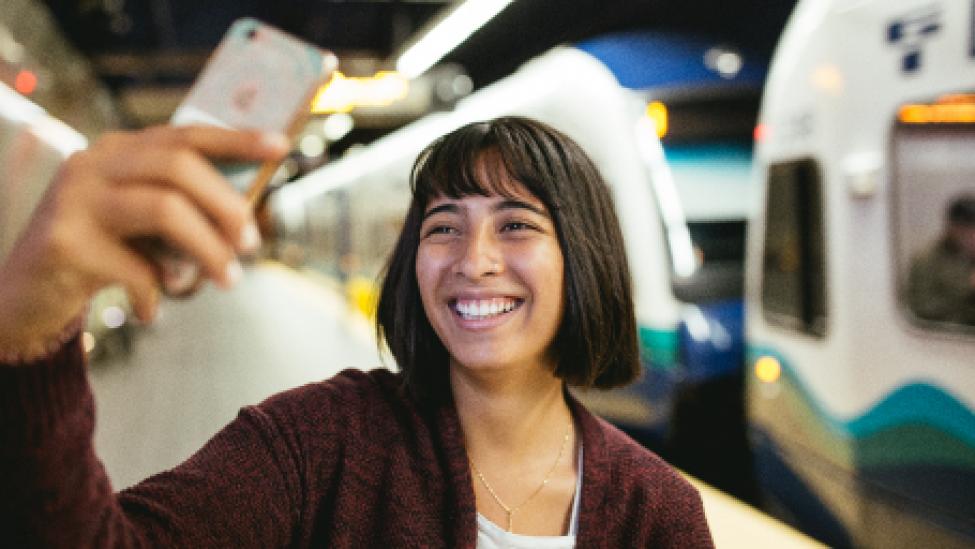 Cell service live in Beacon Hill tunnels and underground station
Body
We're live under Beacon Hill!
Contractors have finished installing and testing new antennas in the Beacon Hill tunnels and underground station to provide cell service for our riders.
With Beacon Hill on line, you are now free to browse, text and stream along the entire Link light rail line. Cell service launched in the tunnels from downtown to the University of Washington in late 2016 and in the Downtown Seattle Transit Tunnel last year.
Besides recreational use, the cell service gives riders at the Beacon Hill platform another way to stay informed with rider alerts and the Sound Transit Twitter feed for the latest service information.  
Sign up for text and/or email rider alerts and be sure to follow Sound Transit on Twitter to stay up to speed on impacts that may affect your trip.
The underground cell service also gives you an easy way to text Sound Transit Security at 206-398-5268 if you feel unsafe in any way. The Security desk is staffed 24/7.
Add the number to your contacts today! 
The cell service is provided by wireless infrastructure provider Mobilitie at no charge to Sound Transit and is available to cell service providers through license agreements with Mobilitie.
AT&T and T-Mobile go live today and Verizon is scheduled to turn on later this week. Riders with questions about cell service availability or quality should contact their carriers.
Looking to the future, we plan to have cell service up and running when the light rail tunnels from UW to Northgate open in 2021!
See our main Wireless page for more information on cell and Wi-Fi services on board our trains and buses.