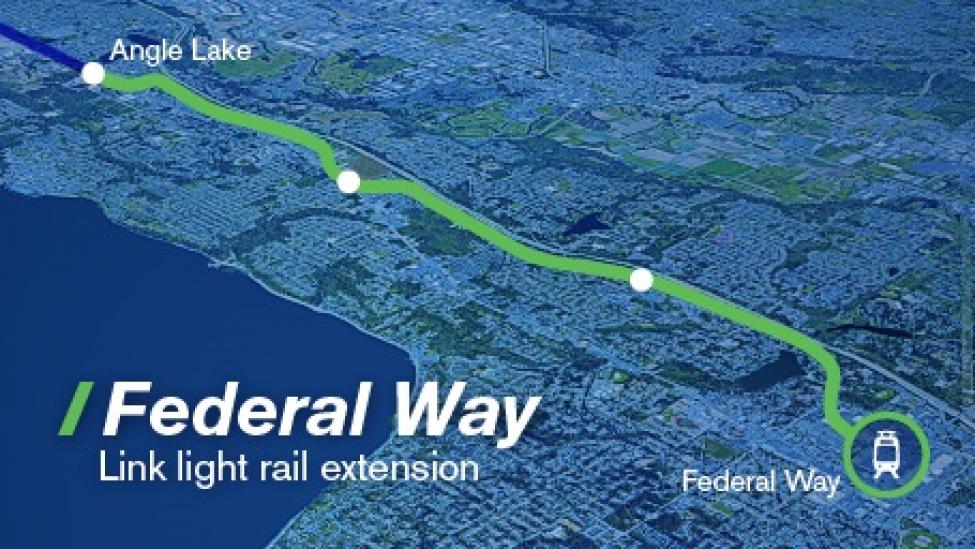 Federal Way Link project experiencing market pressures
Body
Sound Transit is working to deliver critical mass transit investments across the region under mounting cost pressures from the region's supercharged construction and housing market.
We continue to focus on opening the Federal Way Link Extension on schedule in 2024 despite market pressures that are increasing the project's overall cost estimate.
Public and private entities across the region and around the country are facing significant cost escalation as they compete for scarce contractor capacity and pay increased labor and material costs.
To illustrate how construction material cost has risen in just the past year, The Association of General Contractors reports a 12.3 percent increase in steel mill products from June 2017 to June 2018. From May 2017 to May 2018, lumber and plywood has risen 18.3 percent; ready-made concrete is up 7.5 percent and diesel fuel is up a whopping 52.8 percent.
This upward trajectory of costs has increased the estimate of the Federal Way Link Extension project to $2.549 billion. The estimated project cost prepared in 2014 was 2.088 billion. That is a cost difference of $460.3 million. Other contributing factors to this increase include rising property acquisition and relocation costs as well as lack of construction firms bidding on projects.
One way Sound Transit is working to mitigate these cost pressures is by using a single turnkey Design Build contract that covers design, construction and construction services, stations, parking garages, third-party activities and administrative costs. This contracting method provides Sound Transit with more price certainty and contract savings.
It allows the Design Builder to manage the design progress with early construction input which can result in savings of both time and cost.
The Sound Transit Board will take action this fall to baseline the project scope, schedule and budget.
Sound Transit will also issue a Request for Proposals to Design Build teams this fall. Sound Transit is committed keeping its focus on opening the Federal Way Link Extension for service in 2024 and is scheduled to break ground in fall 2019.
The Federal Way Link Extension project will extend regional light rail service along a 7.8-mile route from Angle Lake to Federal Way.
Three stations will be built: Kent/Des Moines, South 272nd Street and Federal Way Transit Center.
Click here to learn more about the Federal Way project and sign up for project updates.