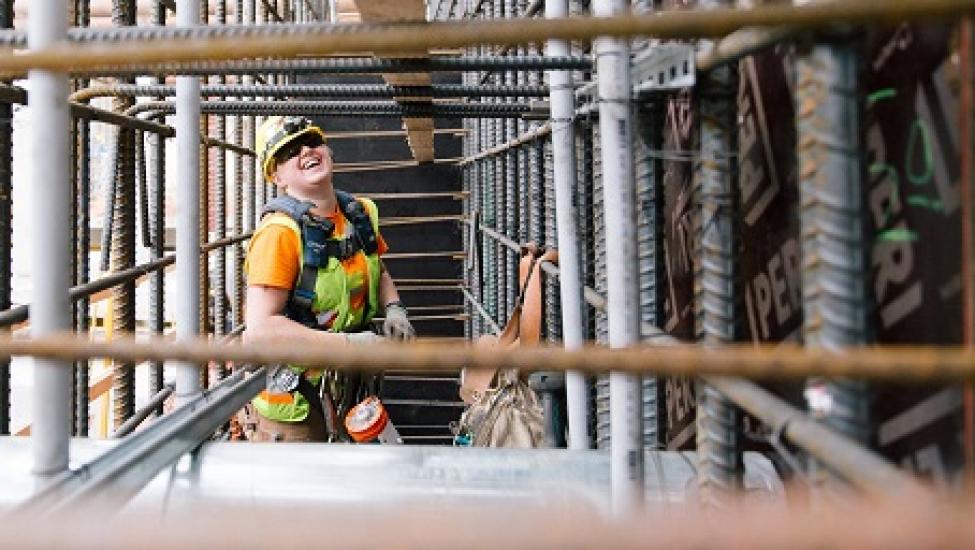 Fresh photos from U District Station
Body
Astute followers of Sound Transit's Instagram channel may have noticed an upgrade in the pictures we've served you lately from our construction sites and regular Link light rail, ST Express bus and Sounder commuter rail services.
We've got a talented new photographer, Glenn Landberg, on board and will be using The Platform to showcase his photos of the progress that the hard-working men and women from the construction trades are making to build your new light rail system.
Today's update comes from a recent visit to U District Station in (you guessed it) the University District.
The underground station is on Brooklyn Avenue between Northeast 45th and Northeast 43rd Streets just behind the Neptune Theatre in the heart of the University District.
The station opens in in 2021 along with new stops in the Roosevelt neighborhood across from Roosevelt High School and at the Northgate Transit Center.
Trips between U District Station and downtown Seattle (Westlake) will take eight minutes.
Personally, I can't wait to take a 25- minute train ride from Columbia City to see live music at the Neptune!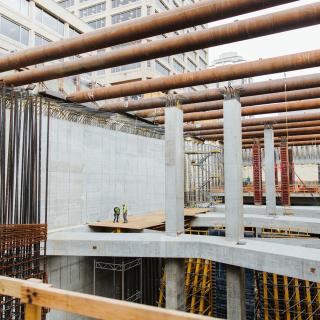 Here we see workers removing a shoring platform at the station's cross bracing section. Look closely and you can see they're tied off from above for safety.
Escalators will bring riders from the surface to an intermediate station level before switching to another escalator down to the train platform.
Elevators will also run from street level to the platform about 80 feet below ground. Check out this presentation for more details about the station design, including exciting cross sections showing the needed "back of house" areas that will fill these cavernous areas.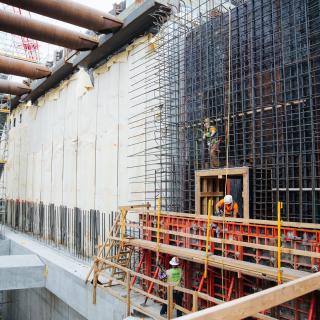 Carpenters install forms over the rebar cages that will be filled with concrete.
Note the Ironworker inside the cage and the waterproofing membrane in place to the left of the cage.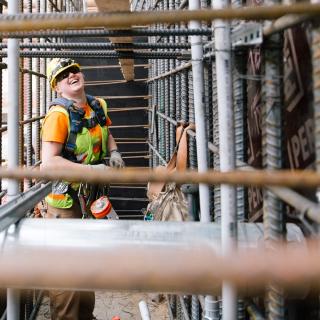 Ironworkers have all the fun, even when they're inside rebar cages.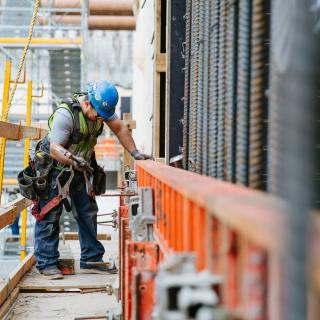 Installing wall forms where concrete will be poured to encase the rebar reinforcement.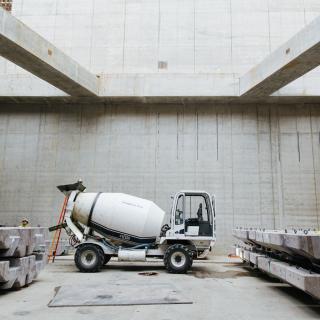 A "miniature" concrete mixing truck that was lowered to the station platform for use during track work in the tunnels.
On either side you can see the special "floating slabs" that are being installed in the tunnels beneath the University of Washington to support the rails.
The slabs will rest on special rubber pads to reduce vibration beneath sensitive campus research labs. Check out our recent story on the rail and floating slab installation happening now.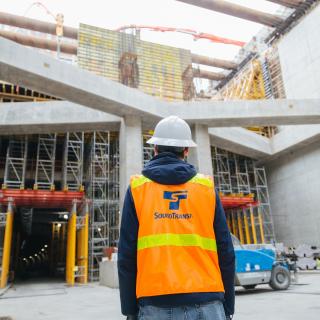 Looking up from the station platform.
The maze of scaffolding is part of the formwork to support the concrete floor above and will be removed after the floor is poured.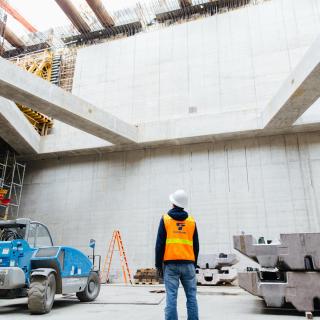 Another view from the station platform. See you when the trains roll in 2021!
Do you enjoy seeing what's happening behind the construction walls as your light rail system comes together? Subscribe to The Platform and get the latest news and photos delivered to your inbox!