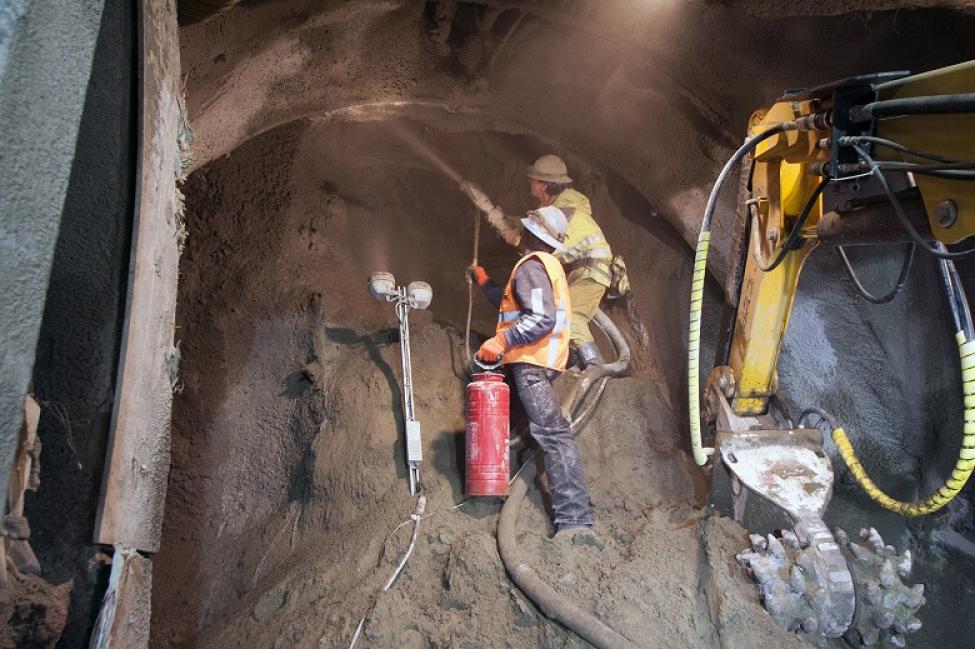 Getting dirty mining tunnels connecting tunnels
Body
Sound Transit contractors recently finished mining the last of the 23 cross passages between the northbound and southbound light rail tunnels under construction from the University of Washington to the Northgate neighborhood as part of the Northgate Link light rail extension opening in 2021. Here's how they did it.
The cross passages are required as emergency exits that connect the two separated train tunnels.
They're basically small tunnels between the twin train tunnels.
Building them is demanding work in tight quarters to essentially hand mine, waterproof, reinforce and install utilities and communications equipment in each passageway.
First, the soil conditions around each cross passage are evaluated to determine if the ground must be stabilized in advance to provide a safer work area.
Depending on the ground conditions, contractors used dewatering or freezing methods to stabilize the ground around the areas to be excavated on the Northgate Link extension. When needed, contractors lowered the water level to below the cross-passage area with underground pumps. When dewatering was not feasible, contractors installed special equipment to freeze the ground surrounding the work area.
Once the ground is stabilized, a portion of the rail tunnel concrete liner is removed so crews can begin digging the cross passage with remotely-controlled small-scale excavators.
As the cross passage walls and ceiling are mined, crews spray a concrete mixture called "shotcrete" onto the soils to provide temporary structural support.
When excavation is complete, the walls of the passage are lined with waterproof materials.
Next, Ironworkers install steel bars, called rebar, that has been hauled in from the tunnel portal to form a cage-like frame to reinforce the final concrete liner.
It takes a lot of rebar for each cross passage.
When the rebar is done, contractors pour concrete to create the floor, walls, ceiling and doorways for each cross passage.
After the permanent walls are in place, electrical and mechanical equipment and connections are readied for follow-on systems installation and final commissioning.
On the Northgate line – repeat 23 times.