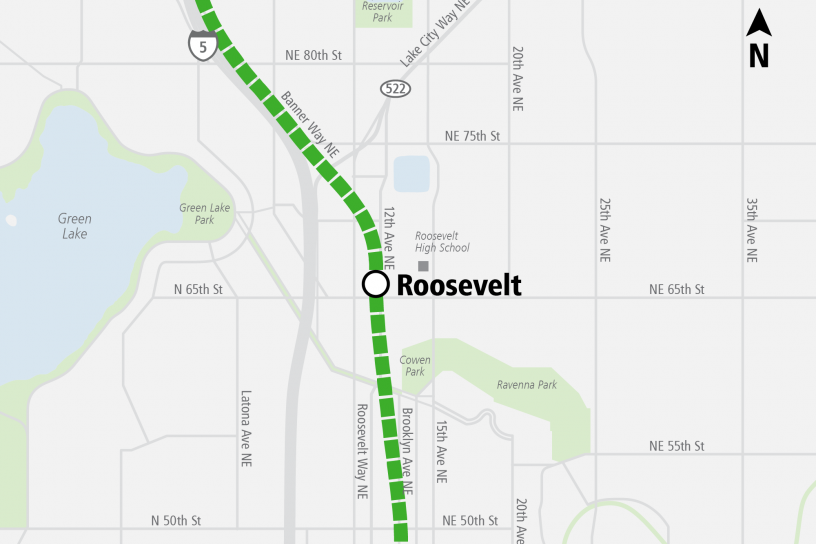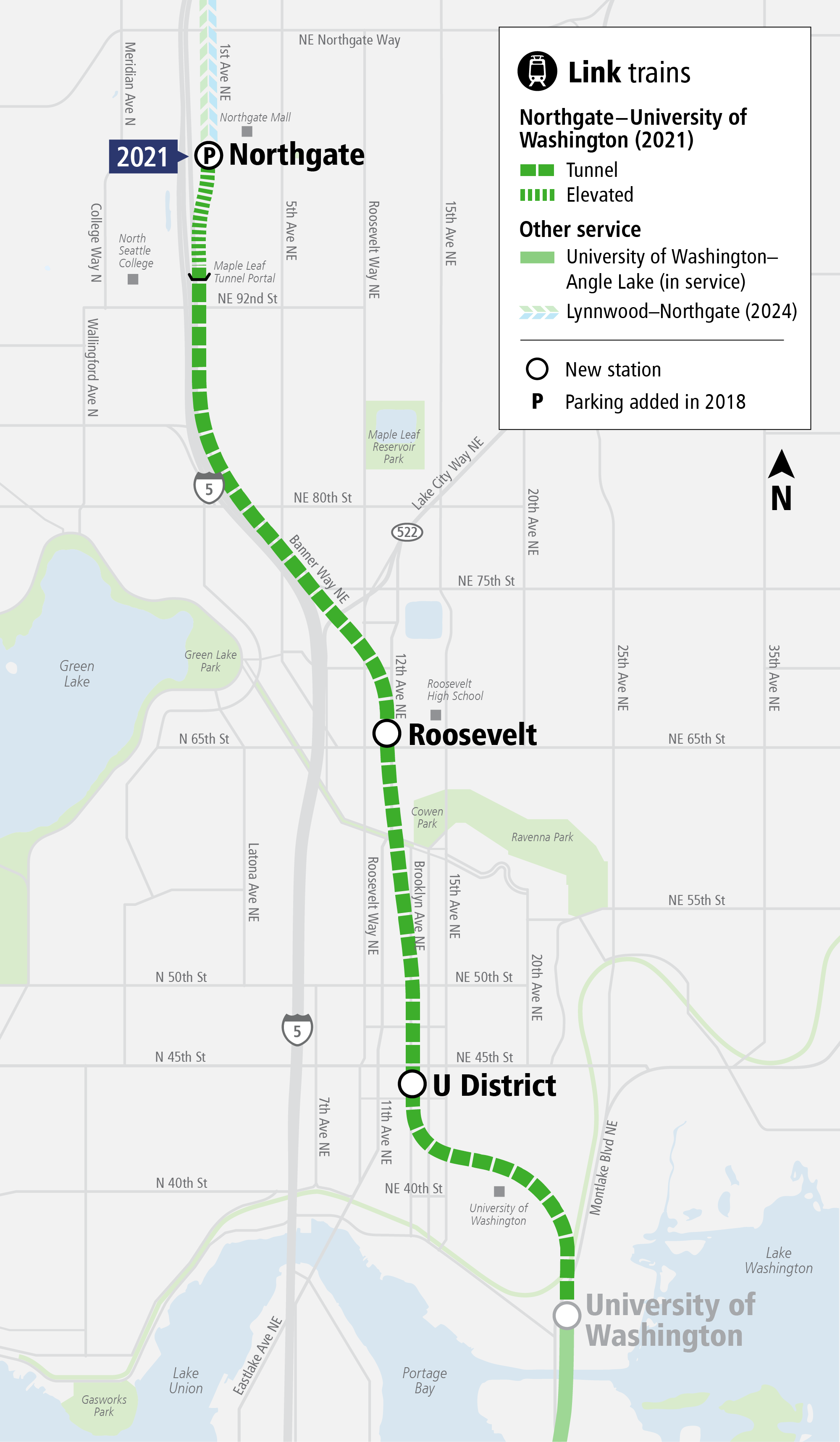 Project updates
Get the latest on this project in your inbox.
Overview
The Northgate Link Extension adds three new stations in Seattle, two underground (U District and Roosevelt stations) and an elevated station at Northgate, which will feature frequent bus connections, a park-and-ride and a bicycle/pedestrian bridge to North Seattle College.
Facts
Open: 2021
Length: 4.3 miles; 3 stations
Service: Every 8 minutes during peak hours.
Projected travel times:

Northgate to University of Washington - 7 minutes
Northgate to U District Station - 5 minutes
Northgate to Westlake - 14 minutes
U District to Westlake - 8 minutes

Projected ridership: 41,000 - 49,000 daily riders by 2022
Follow tunnel path beneath UW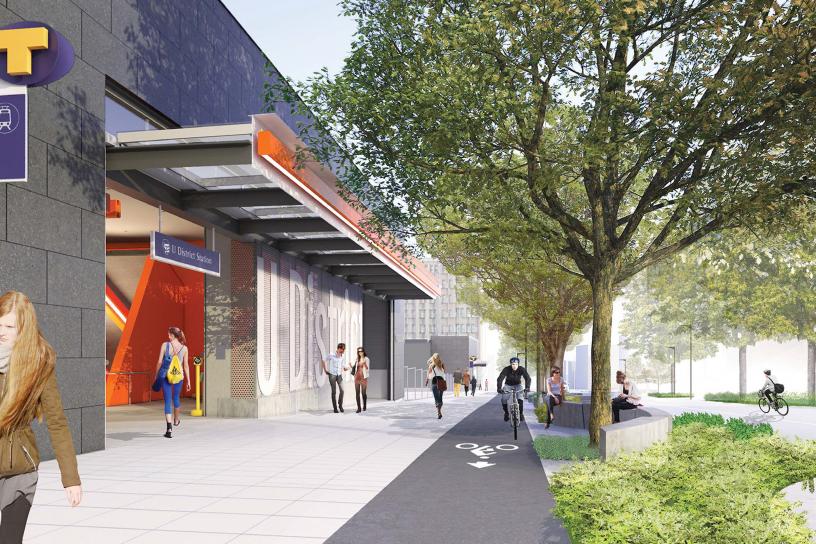 U District Station North Entrance
Integrated into the neighborhood, the station is easy to access from bike and walking paths.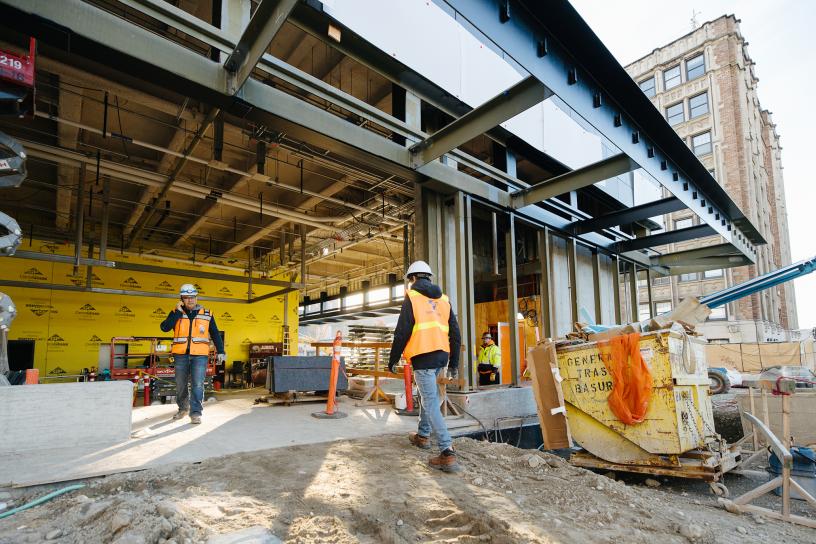 U District Station Construction
The station's north entrance takes shape, preparing to open in 2021. It's an 8-minute ride from here to Westlake Station.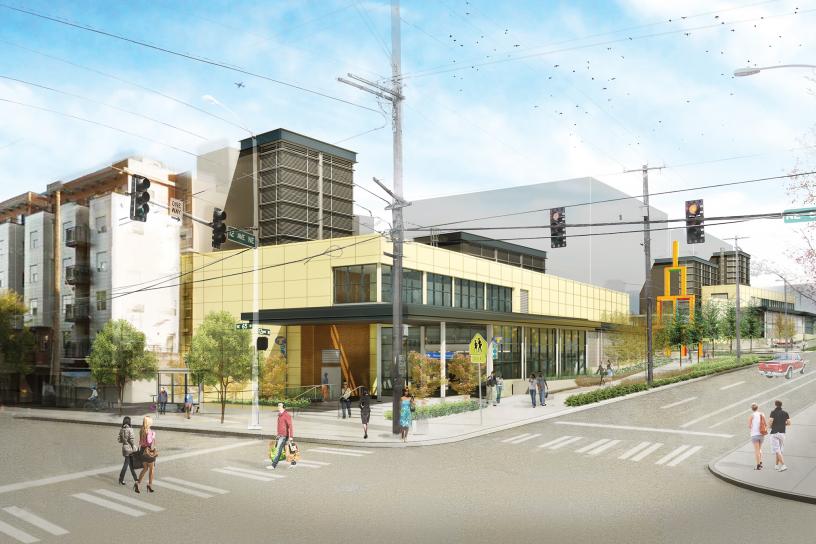 Roosevelt Station South Entrance
Riders can enter the station from the corner of NE 65th Street and 12th Avenue NE for a 4-minute ride to Husky Stadium.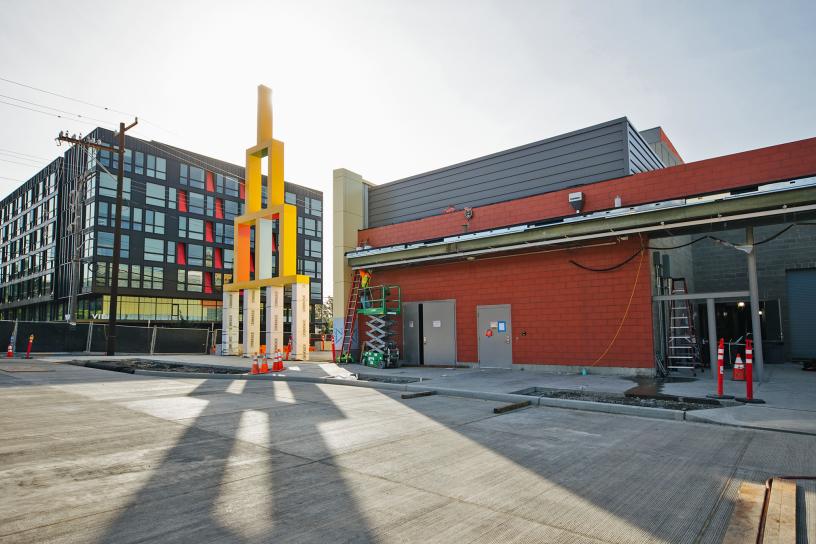 Roosevelt Station Plaza
Almost complete, the artwork "Building Blocks" casts early morning shadows on the station plaza.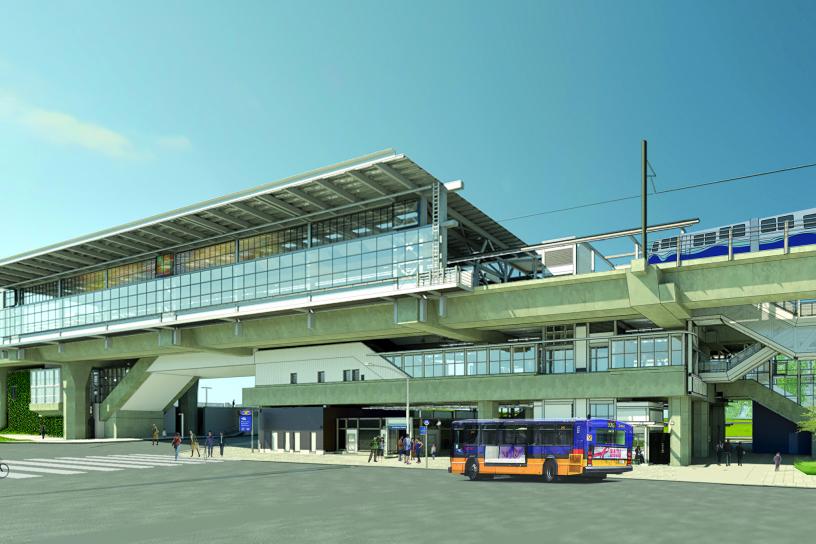 Northgate Station
Buses bring riders to the front door of the station. Starting in 2023, riders can travel directly from here to Bellevue and the Microsoft campus.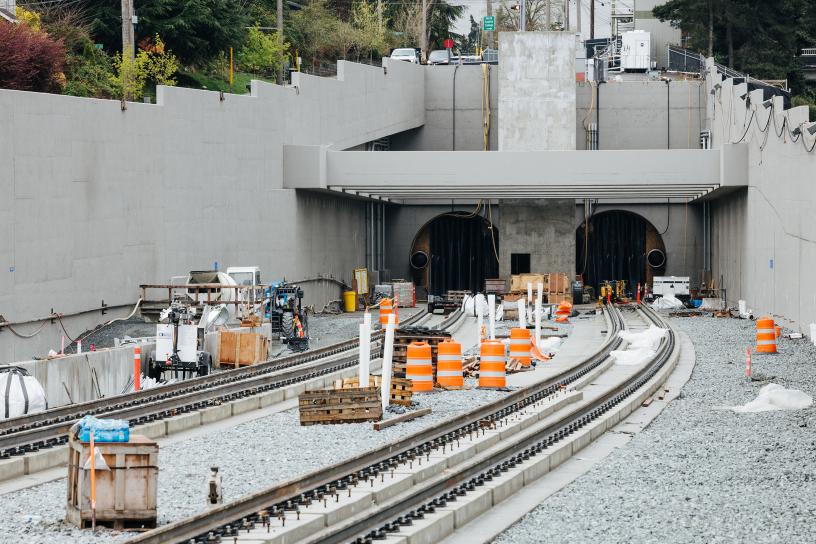 Maple Leaf Portal
From Northgate, southbound trains start their underground trip at the Maple Leaf Portal. They continue underground, avoiding traffic, through downtown Seattle. 
Image

Image

Image

Image

Image

Image