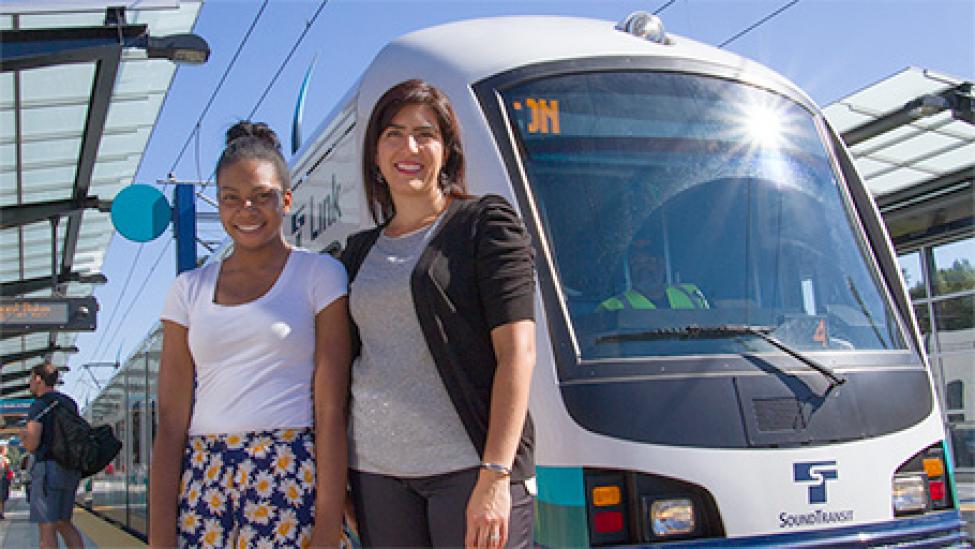 High school girls: future engineers
Body
With an aging construction workforce and years of public transportation (including Sound Transit) projects ahead, local professional organization Women's Transportation Seminar (WTS) is paving the way for the next generation.
Transportation YOU is WTS's nationwide program that encourages girls to consider careers in transportation. Puget Sound chapter professionals - who work in a variety of transportation fields and industries - are randomly paired with students to develop mentoring relationships. Additional Transportation YOU activities include field tours and meetings with women engineers.
Catherine Rollins, a Franklin High School senior who wants to be an environmental engineer, meets regularly with her mentor Diana Giraldo, a project engineer for HNTB Corporation in Bellevue. The duo attended the national Transportation YOU summit in Washington, D.C., where they met with national officials and participated in hands-on activities at the Federal Aviation Administration command center and U.S. Department of Transportation crisis management center.
With relatively few women in engineering, Transportation YOU helps plant the seeds of possibility and grow the next generation of workers.