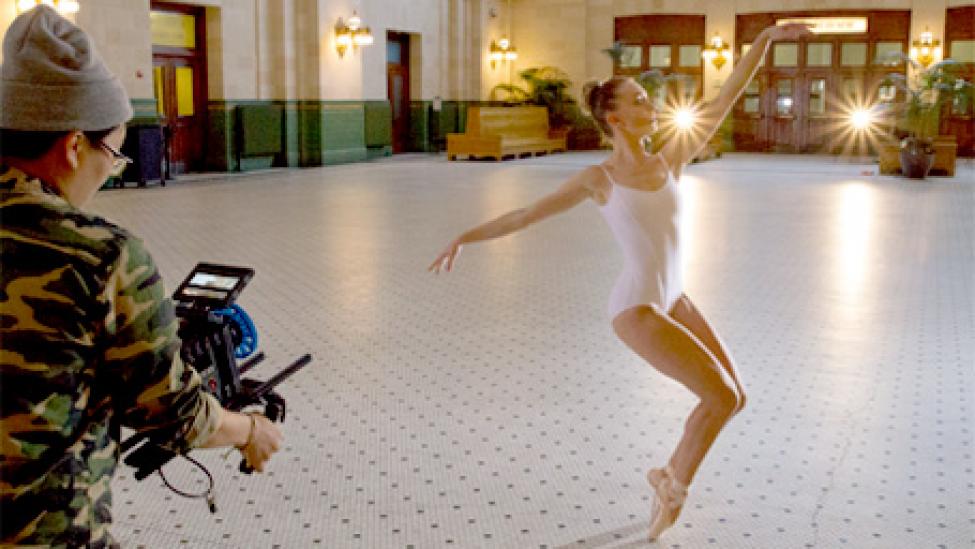 Historic Union Station: music to your ears
Body
Seattle's Union Station first opened as a passenger train terminal in 1911. Since 1999, it has served as Sound Transit headquarters. In recent years it has also become an occasional concert hall for live performances and a backdrop for music videos. 
Percussionist Paul Kikuchi, for example, was inspired by Union Station's unique acoustical character to create compositions that he later presented in concert there. "Prior to performing in the Great Hall at Union Station, I would just sit in the space and appreciate the acoustics," Kikuchi said. "Because it truly is a public space, it allowed me to present my music to a largely unsuspecting audience who wouldn't normally be exposed to my work. Integrating art into our everyday lives is essential and enriching." Check out the video!
Union Station was also the setting for The Flavr Blue's We Can Go Blind music video. According to the band's Hollis Wong-Wear: "The song is about transcending the every day, and Union Station was the first venue I thought of: stunning and grandiose. It's a Seattle landmark that seems like a best-kept secret."
Check out our earlier article about music videos shot on our vehicles.