Visitors to the Sound Transit boardroom in February were treated to a temporary art installation dedicated to Black History Month and honoring legends from Jackie Robinson to Ava DuVernay. 
The creative mastermind behind this project is Arleen Baldwin, a senior administrative specialist in our Design, Engineering and Construction Management (DECM) department. She also loves to sketch, sing and garden. 
And she's this month's "Inside Sound Transit" guest. It's our regular feature introducing you to the people working to make it easier to get to where you live, work and play.
Baldwin has worked at Sound Transit for 22 years, joining the agency after working as an office assistant at a direct marketing firm.
As a member of our Blacks Empowering Success in Transit (BEST) ERG, she enjoys celebrating and supporting African American events. The group hosted many events this month, from lunch and learns on community service and intersectionality to dance classes and pot lucks. 
"I like learning our history," she said. "I hope this ERG will broaden minds, open doors and enhance the culture here at the agency."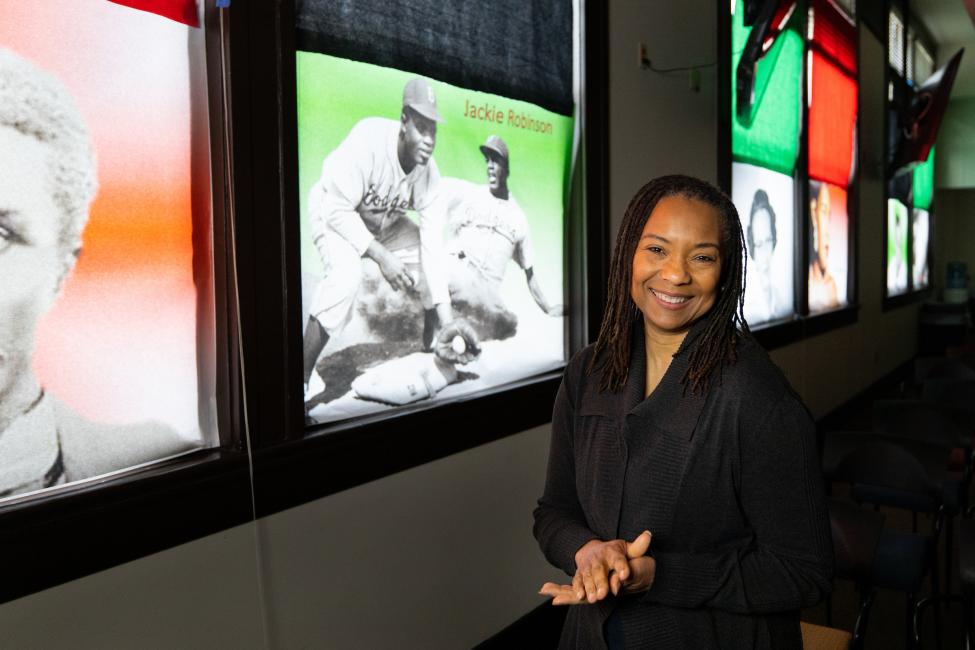 Q: What do you tell your friends you do for work?
A: I'm support staff – I support whomever needs my assistance (if I can). 
Q: What's your passion outside of your job?
A: I love to sing. I'm part of an acapella singing group consisting of members from sister congregations of my church. I craft, garden, sketch, sew and enjoy biking and horseback riding. I love to travel to visit with family; to learn my/our history. They are all gratifying, but I like singing mostly – harmonizing with my folks is amazing! It's great therapy with so much going on, and the fellowship helps keep me in check. My hope is that all of the songs we sing will encourage or prick the hearts of those that hear them.
Q: What attracted you to work at Sound Transit?
A: The company I worked for went under, and I needed a job. My husband actually told me about an opening here. I love ST – the day I stepped in the door, folks came out of the wood works to meet me, invited me to call on them if they could assist me. I was the new receptionist, and busy managers and directors came down to meet me. I thought that was really cool; that was new for me. It's great to see the talent here moving about to bring the projects to fruition. It's nice to have a tiny hand in the work that's being done to benefit the region.
Q: How do you get to work?
A: I walk down or catch the Via service from Beacon Hill to the train at Othello Station, or drive when my introvert calls for attention.
Q: What three things would you take with you to a desert island (besides food and water)?  
A: A survival kit, a tent and a sketch book.
Interested in being part of the team that's planning and building once-in-a-generation new rail lines? We're hiring!
Check out our latest job listings.