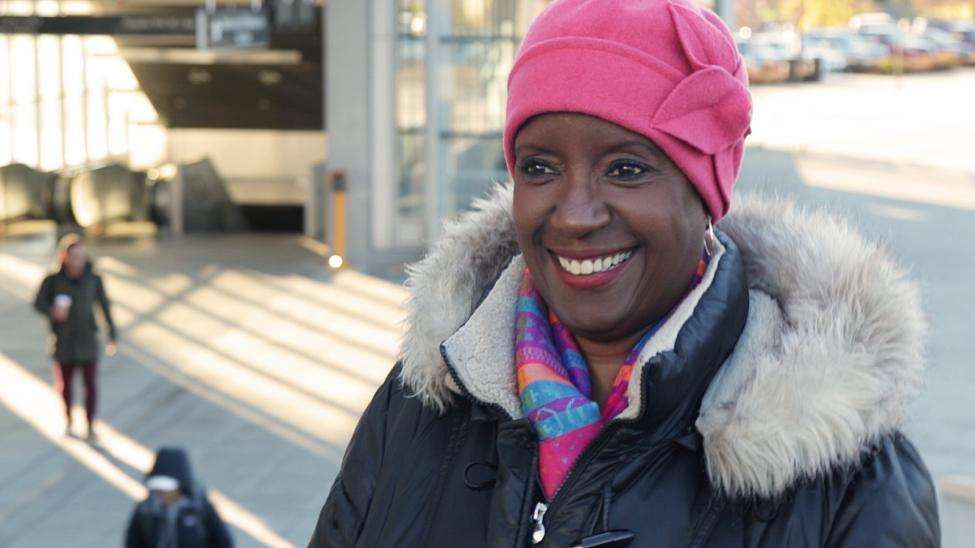 Inside Sound Transit: Equity for all
Body
As part of our ongoing celebration of Black History Month, we introduce you to veteran Sound Transit Community Outreach Specialist Rhonda Dixon for this month's installment of "Inside Sound Transit."
It's the latest in our regular series introducing you to the people who work here at Sound Transit trying to make it easier for you to get to where you work, live and play every day. Check out our current openings if you're interested in a job helping change the face of our region for generations. 
Dixon has been at Sound Transit for the past 14 years working as a liaison between our contractors and the communities where we're building new light rail lines.
The Los Angeles native started with Sound Transit working in the Rainier Valley during light rail planning and construction and today works on the Northgate Link extension.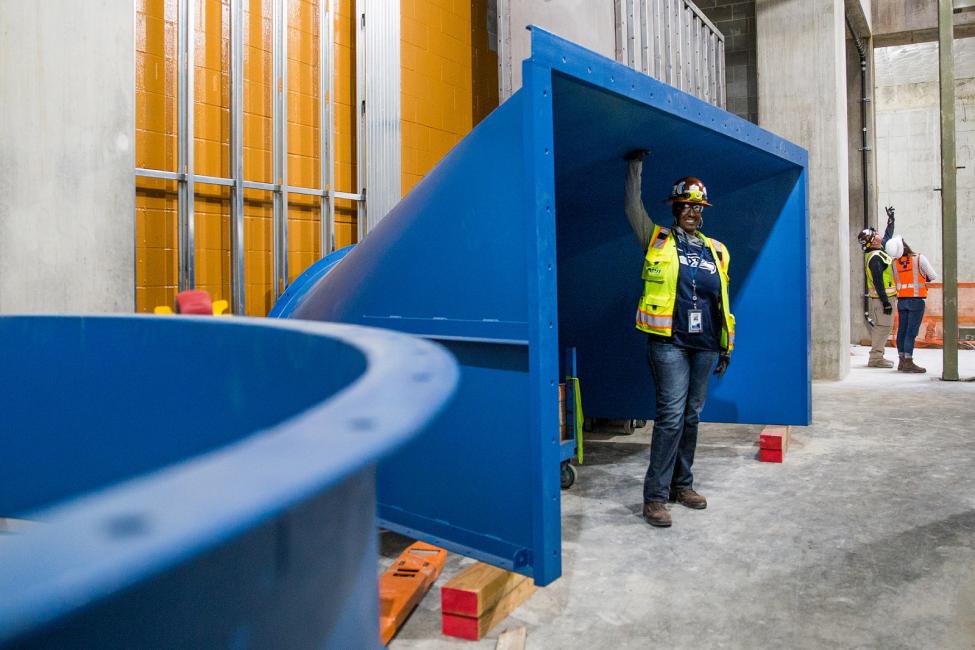 As a co-chair of the Blacks Empowering Success in Transit (BEST) employee resource group at Sound Transit, Dixon makes sure African Americans have a seat at the table when it comes to setting agency goals, policies and opportunities.
"I want to make sure that we are not only represented, but that we receive all of the opportunities and advancements that are offered here at Sound Transit," Dixon said. "I think it's important to have these sort of groups for us not only to come together around work, but to plan events, sometimes maybe vent and to have that ear and feeling of comradery and empathy."
With that, on to the questions!
Q: What do you tell your friends you do for work?
A: I love my job. I tell my friends that I am a problem solver. I give them the scenario of Sound Transit building near their house and one of our contractors leaves a bulldozer blocking their driveway. 
I would be the person that they would call. I come out to assess the situation and then call the contractor and tell him to move the bulldozer. A key part of this job is building relationships with affected property owners and stakeholder groups.
Q: What's your passion outside of your job?
A: I have a lot of passions! I participate in a 12-step program, I roller skate at a rink once or twice a week and I participate in soul line dancing and a dance style called Chicago Stepping. I also love to travel.
A: What attracted you to work at Sound Transit?
Q: This job encompasses everything I love to do. I love working with people and solving problems. When I see the smile on someone's face who we've helped out, it warms my heart. I love my job every day even after all these years."  
Q: How do you get to work?
A: I take the Link into downtown Seattle from Tukwila/International Boulevard Station..
Q: What three things would you take with you to a desert island (besides food and water)?
A: Pictures of my kids and grandkids, Swiss Army knife, tent.