As the holidays approach, Sound Transit is getting into the giving spirit. 
Employees organized several ways to "Come Together to Give" this year, including supporting local nonprofits, planning a basket raffle and putting a twist on a canned food drive.
In "Structures for Sustenance," five different teams collected cans of food and turned them into artistic sculptures, which were later donated to Northwest Harvest's food bank. 
The truck driver who came to pick up the donation said this was the largest donation they have received all year.
The cans and cash collected will help Northwest Harvest support their 375 food banks and advocacy work across Washington state, where one in nine people (including one in six kids) struggles with hunger. 
Ariel Taylor, a government and community relations officer for Sound Transit, said she got involved because it was for a good cause, and she's highly competitive (she's also training for the Boston Marathon!). 
A former communications and transportation staffer for King County Councilmember Claudia Balducci, Taylor has worked for Sound Transit for a little over a year. 
She's this month's subject of "Inside Sound Transit," our regular feature on the people working to make it easier to get to where you live, work and play.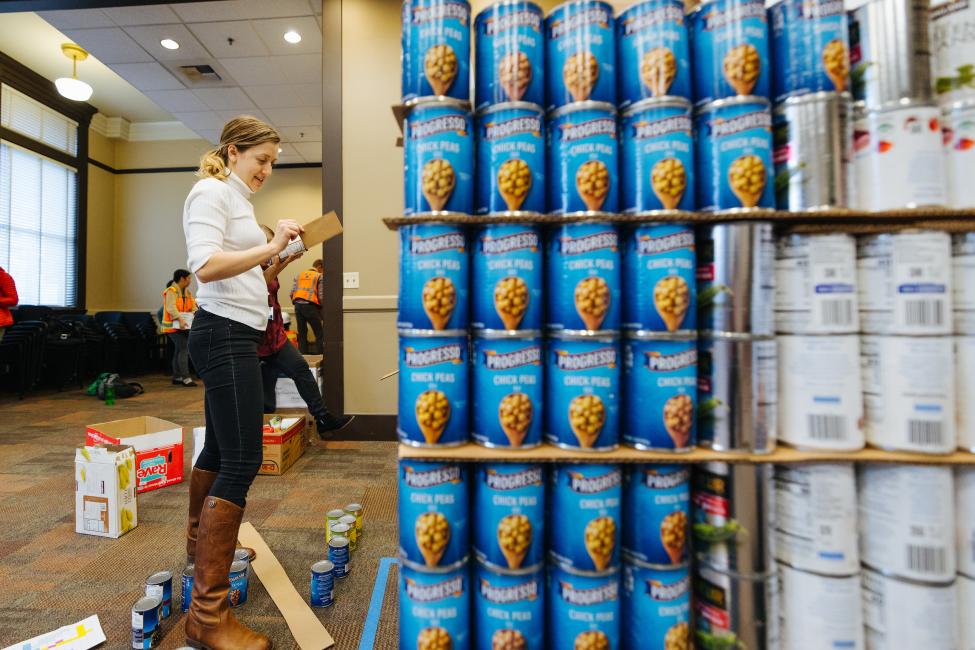 Q: What do you tell your friends you do for work?
A: That's a complicated question. Most of my friends (and let's face it, my parents too) have no idea what I do for work. Being in Government Relations can seem like a big black box to an outsider. Basically, I tell my friends and loved ones that I work for Sound Transit, an agency that has the most ambitious capital program in the country, and I help them work through political challenges with cities, elected leaders and business owners across the region to make sure our projects the best they can be.
Q: What's your passion outside of your job?
A: Those who know me well (especially my pod-mates) know I am passionate about running. I'm a marathon runner and am training for the 2020 Boston Marathon in April.
Q: What attracted you to work at Sound Transit?
A: As someone who worked extensively on the ST3 plan from outside of the agency, I'm excited to work on implementing the plan! 
Q: How do you get to work?
A: I live on Capitol Hill, so I have multiple ways to get to the International District (where Sound Transit headquarters are located). My morning commute consists of KCM route 12 with a transfer to STX 545. In the evening, I'm usually a light rail girl, transferring to KCM 8 or 10.
Q: What three things would you take with you to a desert island (besides food and water)?
A: My cat, Jasper, a hatchet (hint, favorite book as a kid), and a whole lot of sunblock.
Learn more about Sound Transit and how to join our team here.