As Sound Transit celebrates Pride Month, we meet Charles Benson, a project manager for light rail's East Link extension. 
It's the latest in our regular series introducing you to the people who work here at Sound Transit trying to make it easier for you to get to where you work, live and play every day.
Benson has worked for Sound Transit since April 2018, after spending his early career in the field of environmental planning and project management for larger developments in New York City. He has also served as office manager for a Japanese import company and spent quite a bit of time in music production and performance.
I am proud to be a part of the Sound Transit team.
Benson joined Sound Transit's 'Pride' Employee Resource Group in time to see our first annual raising of the Pride flag outside Union Station last year.
The tradition continued this year, along with our planned participation in Seattle's Pride Parade on June 30.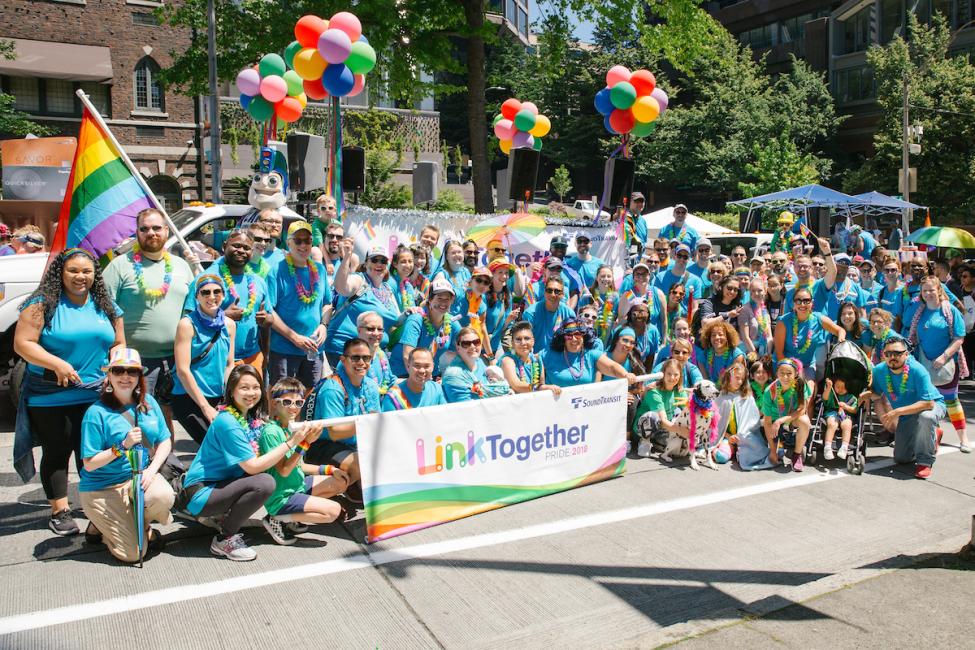 This year, Benson will be our DJ in the parade.
He said he joined the Pride ERG because he believes "representation is vital." 
2019 marks two important anniversaries in LGBTQ+ history: The 50th anniversary of the Stonewall uprising and the 45th anniversary of the first gay liberation week here in Seattle.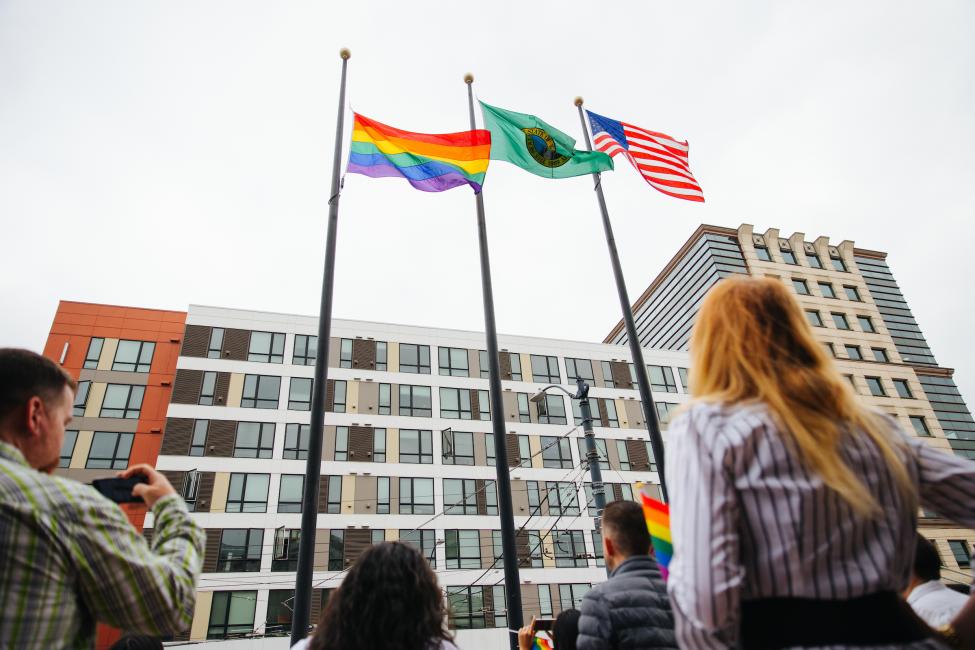 Q: What do you tell your friends you do for work?
A: I tell them that I am working to expand mass transit (which I affectionately call "baby trains") in the region so that people have viable and more sustainable transportation alternatives to single-occupant vehicles.
I am proud to be a part of the Sound Transit team and to do my small part in accomplishing the difficult tasks we have chosen to undertake in order to connect more people to more places.
Q: What's your passion outside of your job?
A: Music, tennis and travel.
Now that I am on the West Coast, I am looking forward to the opportunity to travel to and experience more of the Asian and Australian continents, with trips to Taipei, Singapore, Bali and Melbourne/Sydney in the early planning stages.
Q: What attracted you to work at Sound Transit?
A: Sound Transit has provided a unique opportunity — at least in the States — to be able to work on mass transit expansion projects. I firmly believe that our work will continue to have a profound positive effect on livability in the region. 
Q: How do you get to work?
A: Light rail from Capitol Hill.
Q: What three things would you take with you to a desert island (besides food and water)?
A: I would say a tent, sunglasses and solar-powered iPod with my current iTunes library; although I would happily replace the tent with a solar-powered Airstream with air conditioning if that is an option!
Join our team!
Do you have a passion for helping plan, build and operate the largest mass transit expansion in the country?
Check out our career opportunities!