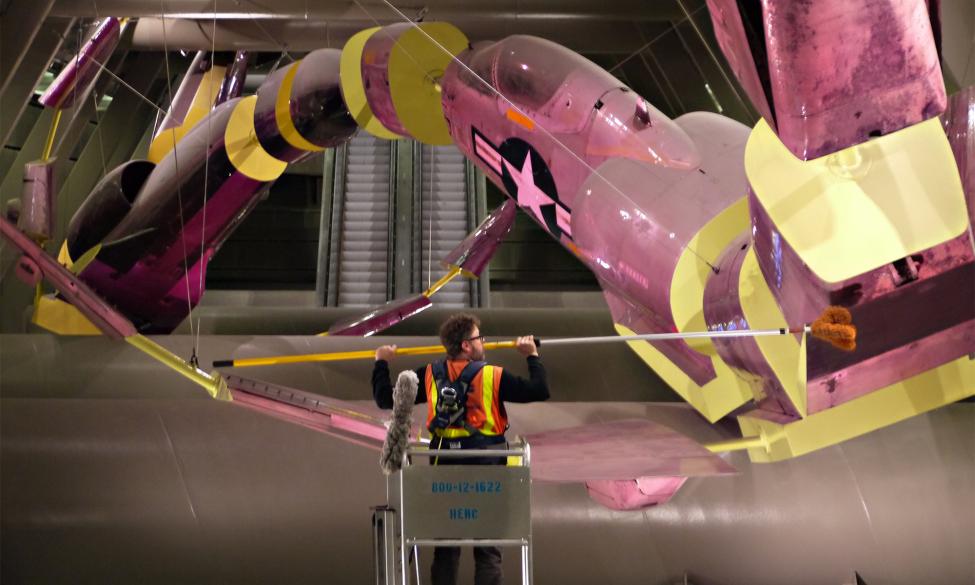 Keeping it clean underground
Body
ST Art maintenance guy must be a jack of all trades
For Tim Marsden, Sound Transit art collection maintenance guy, the train stations, transit centers and subway tunnels of Puget Sound are all galleries under his watchful care.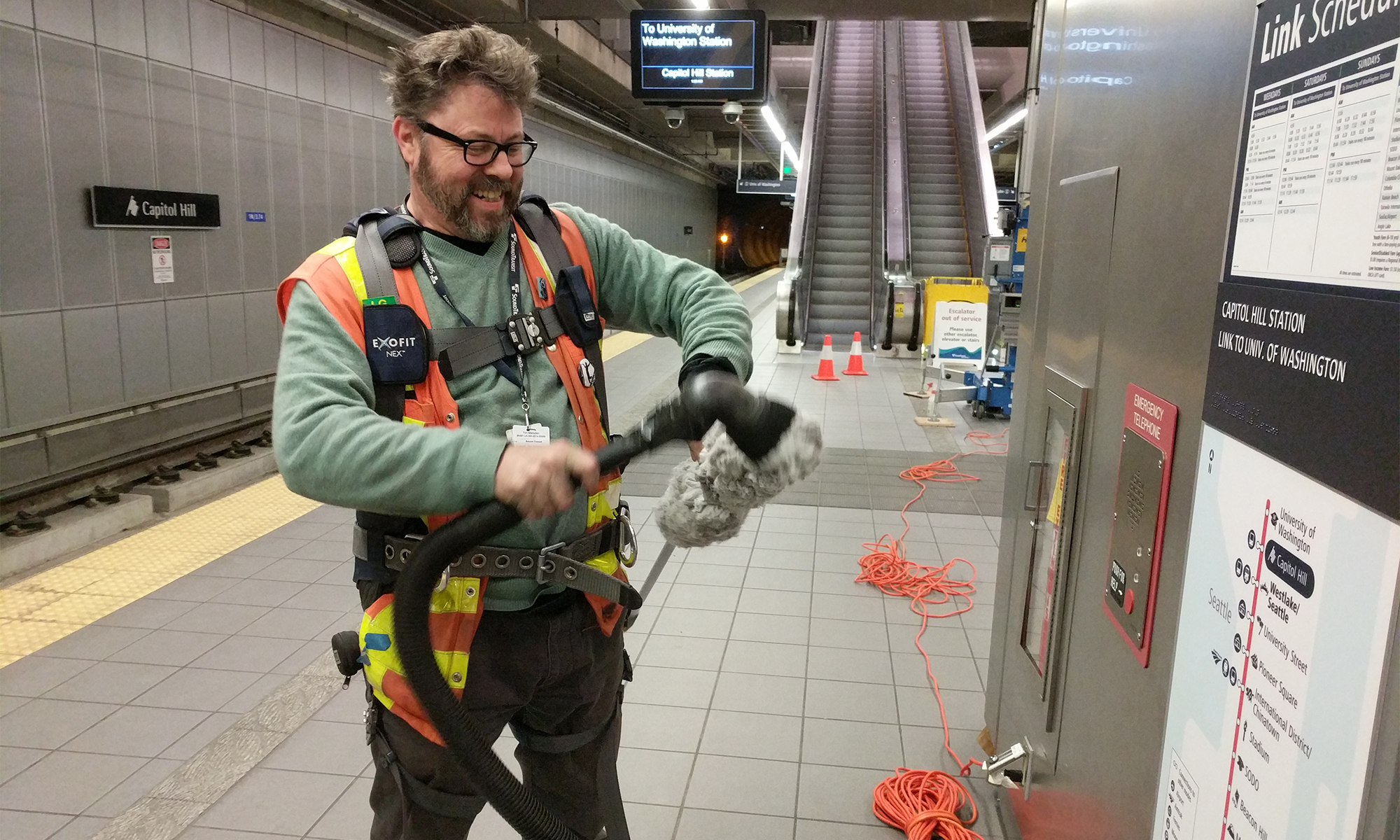 As the person in charge of more than 100 art installations at bus and train stations and other Sound Transit facilities from Everett to Lakewood, Marsden is the chief caretaker of a collection of museum-quality work by nationally-renowned artists. 
His official title is "Art Collection Specialist." That's a catchall for everything the Seattle artist juggles to maintain an art collection exposed to the elements, passing trains, buses and thousands of riders every day. 
"In a nutshell, I am responsible for the care and maintenance of the public art collection - which to my mind is to identify problems before they become problems," Marsden said. "I like to get eyeballs on the work and a good method for this is to schedule regular cleanings."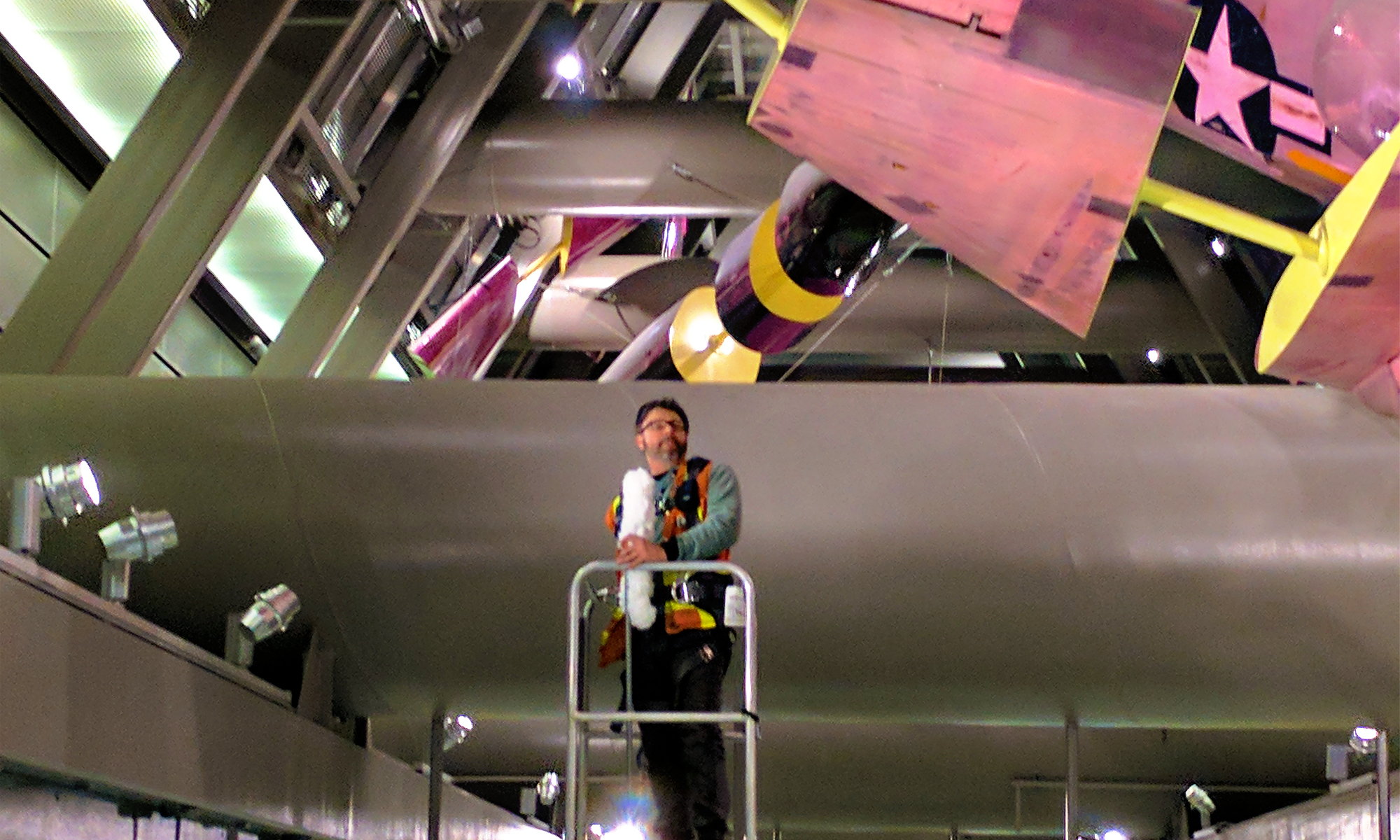 Every installation presents its own challenges. Out-of-production light bulbs backlighting an underground display need replacing, urine stains an outdoor sculpture, dust builds up on disassembled jets suspended 50 feet above a busy train platform. This is a job with a never-ending list of "other duties as assigned." 
Marsden approaches it all with an infectious enthusiasm and practical approach to solving problems – traits he refined over the past 15 years as a working artist and conservation technician at the Seattle Art Museum and Olympic Sculpture Park. 
"Being this close to the art and spending that time gives me a much greater appreciation of the piece," Marsden said. "Case in point would be Vertebrae by Henry Moore (SAM collection), I've crawled all over that thing and it's fantastic."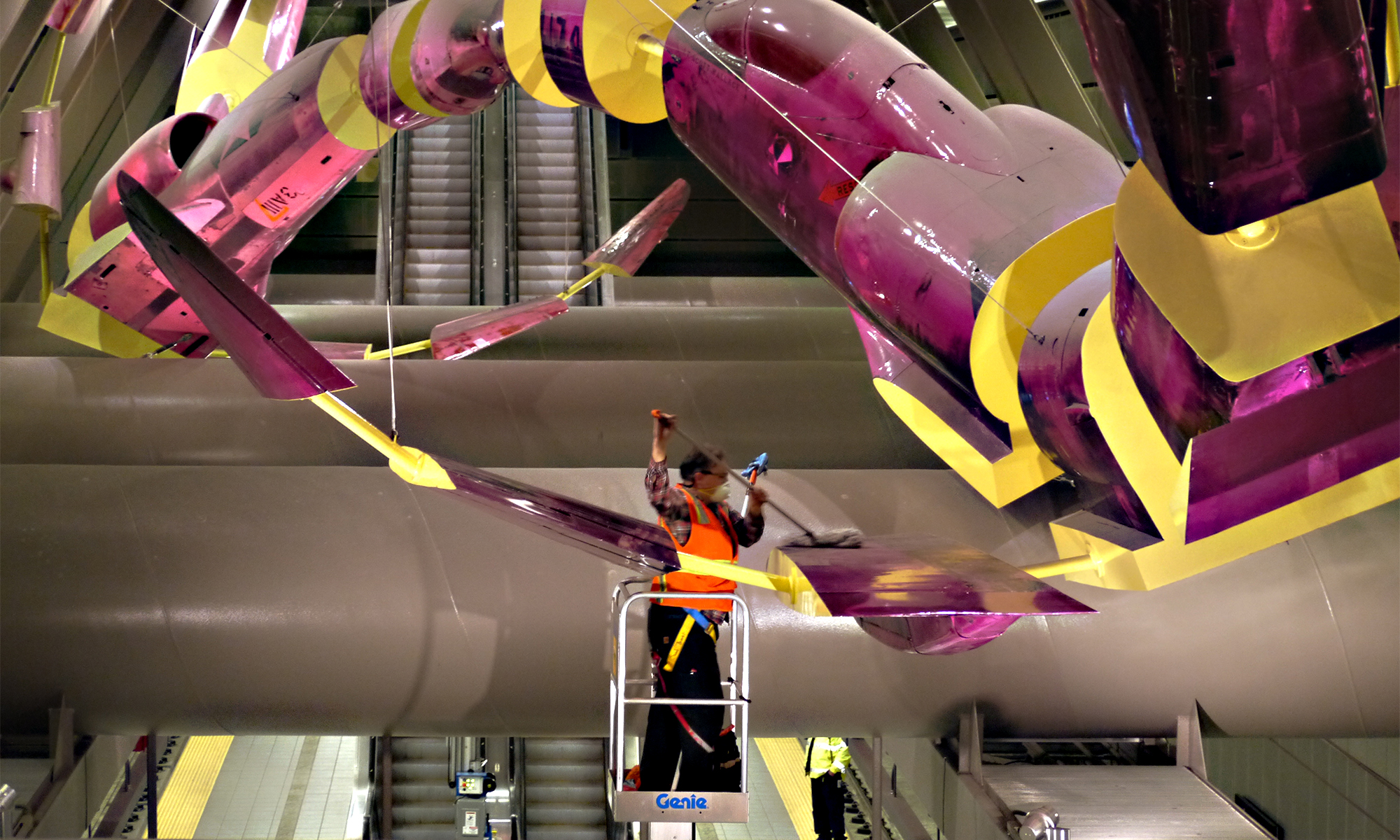 Catching up with Marsden on a recent overnight shift dusting the "Jet Kiss" sculpture by Mike Ross at Capitol Hill Station, Marsden surveyed the special tools assembled for the job: 
Two mobile platform lifts able to reach up to 50 feet to be eye-level with the jets 
Safety harnesses to clip onto the mobile platforms
Portable shop vacuums 
Brooms with telescoping extendable handles
Giant dust-mop heads that look like Sideshow Bob wigs 
"Bed, Bath and Beyond has some amazing tools for cleaning public art," Marsden says.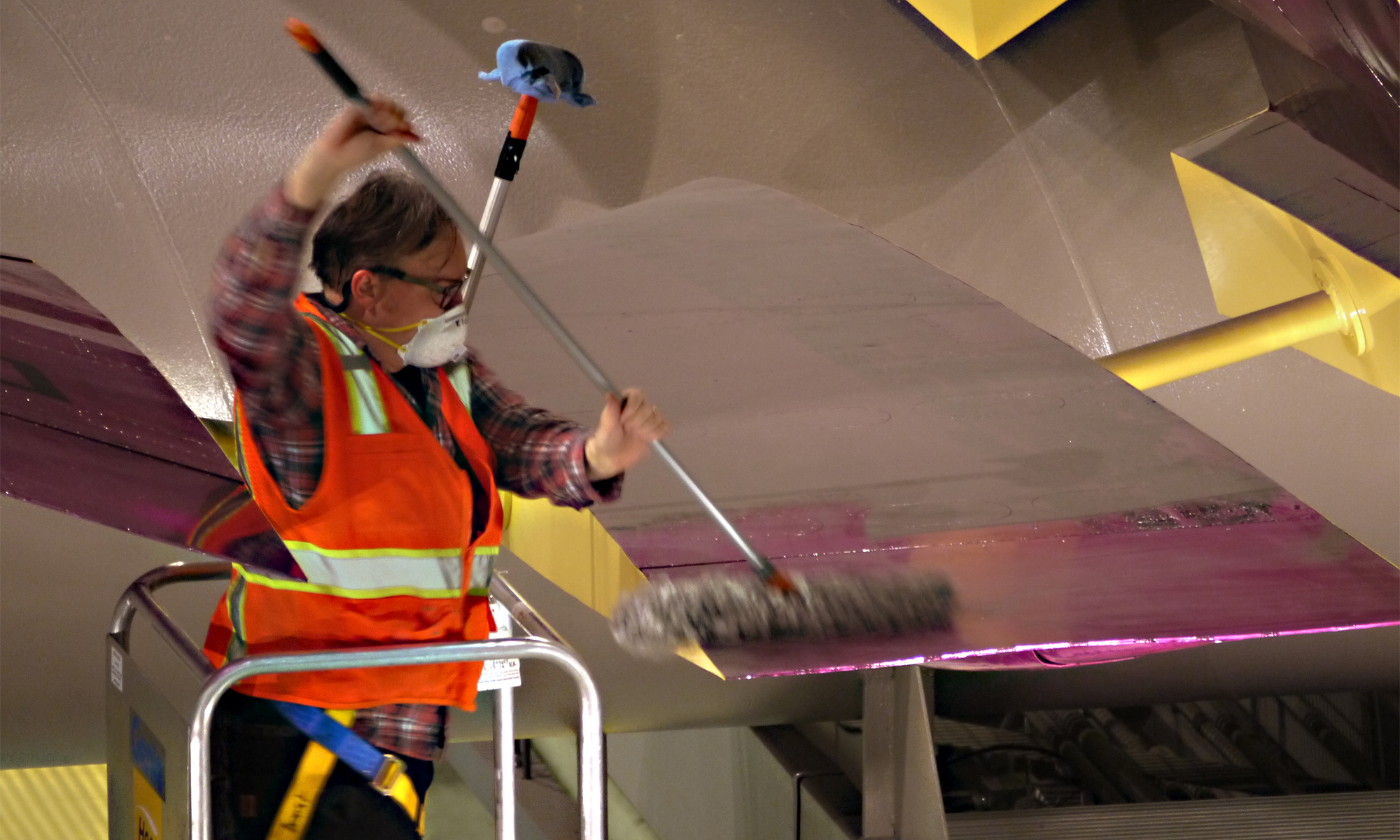 Marsden and his helper this night, Rich Lehl, work fast to clean the dust buildup from the wings. They have a limited window of time to get the work done. They can't start until the last trains go out of service around 1 a.m. and have to be out of the station before it opens at 5 a.m.
Marsden planned for weeks how to get in and out quickly and make sure they have everything they need. Extra mop heads can be quickly swapped and secured buckets full of cleaning supplies on the mobile platforms minimized time lost going up and down. 
The duo worked nonstop to get the dusting work finished before morning commuters arrived and will be back in a few months to do it all over again. Next up on Marsden's list – work with electricians to troubleshoot a couple cantankerous spotlights on a transit center sculpture. In this job, variety is the only constant. 
(Editor's note: Check out this great profile of Marsden from the Seattle Channel. And we have to give credit to this Seattle Weekly story as the inspiration for our own look at what it takes to maintain our art collection.)